Does ABS-CBN Still Have A Recourse Following The Denial Of Its Franchise Bid?
Lawyers suggest various strategies for ABS-CBN Corp. to have a franchise, including questioning what critics see as the House of Representatives' grave abuse of discretion, or mounting a people's initiative. But these are untested.
ABS-CBN Corp. may have to wait for a less hostile Congress to be elected in 2022 – or pursue legal remedies that have not been tested, as some lawyers suggest.
This comes after the House of Representatives' committee on legislative franchises on July 10 voted 70-11 to deny the broadcast giant's franchise renewal application.
The committee adopted a resolution based on findings that were anchored on their personal interpretations of the law – and ignored established jurisprudence and the testimonies of administrative agencies regarding ABS-CBN's compliance with the laws and regulations.
The outcome of the proceedings, which came after an unprecedented 14 hearings that began only two months before the expiration of ABS-CBN's franchise on May 4, drew wide condemnation from journalists, the academe, human rights advocates, the business sector, and supporters of the artists who appear in the country's biggest network.
Perhaps a day too late, the Social Weather Stations reported on Saturday, July 11, that a survey conducted on July 3 to 6 showed that three out of four Filipinos or 75 percent of 1,555 respondents agreed that Congress should renew ABS-CBN's franchise. Only 13 percent disagreed.
Meanwhile, 56 percent of respondents agreed that non-renewal would be a major blow to press freedom, compared to the 27 percent who disagreed.
Wait two years?
The turnout in the House proceedings surprised Deputy Speaker Vilma Santos-Recto, who voted in favor of ABS-CBN.
Santos-Recto, who acted in several movies produced by the corporation's film outfit Star Cinema, was quoted in reports as saying after the voting that she never thought only 11 of them supported ABS-CBN. This was because several had expressed support for the bills filed seeking to renew the network's franchise.
Senate Minority Leader Franklin Drilon said the outcome showed that "both the legislators and the executive can wield the sword [of Damocles] at their whim and caprice," weakening democracy.
Although he filed a resolution seeking to extend ABS-CBN's franchise until December 2022, Drilon said the Senate would no longer be able to act on it and similar proposals due to constitutional "limitations."
Franchises are considered private bills, which "shall originate exclusively in the House of Representatives," to be concurred in or amended by the Senate under Article 6, Section 24 of the Constitution.
Drilon was not hopeful that the issue could be resolved within the last two years of the Duterte administration, which holds a super majority in both the House and the Senate.
"Sad to say, ABS-CBN will have to wait until 2022 when the new Congress is elected to apply again for the renewal of its franchise," he said in a statement.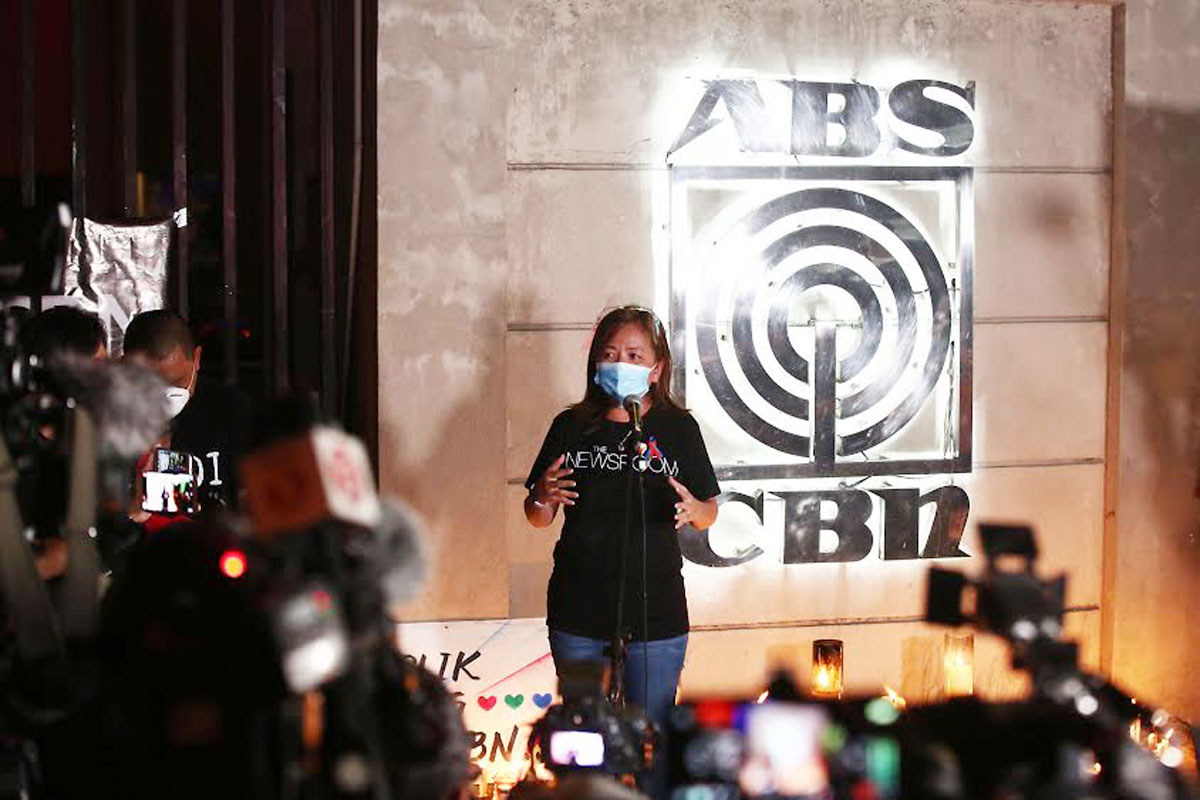 Improbable options under the House rules
The Rules of the House of Representatives, adopted during the 17th Congress, allow the filing of a motion for reconsideration to appeal the vote.
But Section 40 states that it may be done only by a member of the committee "who voted with majority…during the same meeting or on the same or succeeding day after the meeting," and only one such motion may be filed.
No such appeal was filed by July 11, a Saturday, and not one of the 70 has been reported to take back his or her vote against ABS-CBN.
Another option is for a lawmaker to file another measure renewing ABS-CBN's franchise. But this may prove to be an exercise in futility since the same legislators will decide on the bill.
It is also unclear what will happen to ABS-CBN's pending petition before the Supreme Court challenging the National Telecommunications Commission (NTC)'s May 5 cease-and-desist order against the network's free-to-air television and radio broadcasts.
The petition was hinged on the NTC's refusal to allow ABS-CBN to keep operating while its franchise renewal application is pending before the House – something that could now be rendered moot and academic.
ABS-CBN corporate communications head Kane Errol Choa did not respond to The Philippine STAR's requests for comment on what the corporation plans to do.
The conglomerate can now air its programs only through cable channels Kapamilya Channel, ABS-CBN News Channel, Jeepney TV, Cinema One, Teleradyo, Myx, Metro Channel and Liga, as well as their social media channels and online video-on-demand service iWant.
Grave abuse of discretion
Lawyer Edward Chico, however, opined that as a "last ditch effort," ABS-CBN could question the House committee's denial of its application on the ground of grave abuse of discretion amounting to lack or excess of jurisdiction.
Courts usually refrain from tackling "political questions" regarding the wisdom of Congress' actions if these are not outright unconstitutional or unlawful. It will not even touch upon issues concerning Congress' compliance with its internal rules of procedure. This is out of respect for a co-equal, independent branch of government.
Chico argued that this is only the general rule, with grave abuse of discretion being an exception. He noted that Article 8, Section 2 of the Constitution gives the Supreme Court the power to determine the existence of grave abuse of discretion "on the part of any branch or instrumentality" of the government.
The issue is not only a matter of Congress' discretion to choose who should be allowed to use limited airwaves, Chico said.
He expressed belief that this is "a constitutional issue as it affects free speech, expression and the press." He said Congress should have limited itself to determining if ABS-CBN has the technical, financial and logistical capabilities to continue its operations.
"If it imposes more, it may potentially encroach on their right to free expression," Chico said.
He also considered the House's belated action on the long-pending application and its focus on irrelevant issues to be a form of grave abuse of discretion.
"I really think that ABS-CBN can still question the reported decision as the circumstances would show that it falls within the exceptions provided for by law. Clearly, it is outside the ambit of political question, as jurisprudence confirms," Chico said.
Another lawyer, Randy Blanza, noted that the late dictator Ferdinand Marcos was "able to perpetuate abuses then by hiding under the cloak of so-called political questions." At the time, the 1973 Constitution had not yet expanded the SC's judicial power to guard against grave abuse of discretion.
"The framers of the 1987 Constitution's primary objective was to take away from the executive and legislative that encompassing power to do whatever they want, under the guise of political question," Blanza pointed out.
He said ABS-CBN's case could be a "good test (of whether) the power of expanded judicial review really exist(s)" or if the doctrine of political question could be wielded again to avoid such a sensitive issue.
"If the latter happens, we can now brace ourselves for the return of the dark ages of dictatorship," he added.
Lawyer Severo Brillantes agreed that the House committee vote "perfectly fits the definition of grave abuse of discretion: a capricious or whimsical exercise of judgment, so patent and gross, exercised in an arbitrary and despotic manner by reason of passion and hostility."
However, he noted that "sadly," it is within Congress' broad power to make, alter or repeal laws on matters of general concern.
"Unless it may be shown that it was exercised in violation of the Constitution, there is no basis to challenge it before the Supreme Court," Brillantes stressed.
People's initiative
There is another option that will not require ABS-CBN to go to court and meet the stringent requirements of judicial review.
Sen. Francis Pangilinan's chief of staff Herminio Bagro III and Baliuag, Bulacan Councilor Enrique dela Cruz Jr. were among the first lawyers to propose resorting to a rarely used power reserved for Filipins – a people's initiative.
Article 6, Section 32 of the Constitution requires Congress to "provide for a system of initiative and referendum" through which the people can "directly propose and enact laws" or "approve or reject any act or law or part thereof passed by the Congress or local legislative body."
This gave rise to the passage of Republic Act No. 6735 in 1989. Section 3(a) of the law provides for three systems of initiative: a petition proposing amendments to the Constitution (declared "inadequate" by the Supreme Court in 1997), a petition proposing to enact a national law, and a petition proposing to enact a local resolution or ordinance.
Dela Cruz, a senior partner in the Divina Law Offices, posted that people's initiative provides a "procedure for the Filipino people to directly pass national laws that Congress is unwilling to pass" – implying that he viewed ABS-CBN's franchise to be a "national law" falling under the second category.
The draft law – ABS-CBN's franchise in this case – must be signed by at least 10 percent of the country's voters and a minimum of three percent of each legislative district's voters. After the Commission on Elections (Comelec) verifies the signatures to be genuine, it will schedule a referendum through which the proposal becomes law if approved by the majority.
"The best part is – Congress and the President cannot stop this," Dela Cruz said. "The voice of the people is the supreme law. All government authority emanates from the people."
The suggestion quickly gained traction among ABS-CBN's supporters. Meanwhile, Bagro prepared to call for volunteers to "help thresh out this idea better."
There is a catch, however: as mentioned above, Article 6, Section 24 provides that private bills "shall originate exclusively in the House of Representatives."
It is not yet settled if this means it cannot be the subject of a people's initiative. University of the Philippines College of Law lecturer Michael Tiu Jr. said he was "working on ways to show that this may be allowed."
Even if RA 6735 did not mention private bills, Dela Cruz argued that "there is nothing in the Constitution which prohibits the use of people's initiative for enacting a private bill."
He argued that if an amendment to the Constitution, the highest law of the land, could be done through people's initiative, "there is no logical reason, therefore, to argue that a mere private bill cannot be enacted directly by the people through people's initiative."
Dela Cruz interpreted Article 6, Section 24 to apply only to the laws enacted by Congress and not through people's initiative.
"Congress' delegated power to legislate only comes from the people. The water cannot rise above its source," Dela Cruz said.
However, De La Salle University College of Law and Lyceum of the Philippines College of Law lecturer Oliver Xavier Reyes noted that even if the initiative were successful, there would be a "practical legal problem if by that time, the frequencies have already been assigned to a different franchise holder with their own legal right to use reassigned frequencies."
Internet freedom advocate Marnie Tonson expressed concern that "using People's Initiative to legislate (sans Congress) a franchise for a private company would open a can of worms."
"What next? People's initiative for a State Religion?" Tonson wondered.
Election lawyer Emil Marañon III said the proposal "sounds cool in theory, but it's not only legally problematic, it's physically impossible." He pointed out that a national referendum is similar to a barangay election in terms of expense of around P4 billion and preparation of about six months.
The Comelec is currently in the middle of preparations for the 2022 general elections, but the coronavirus disease 2019 (COVID-19) pandemic has forced it to suspend voter registration until Aug. 31.
Dela Cruz said the SC, in its Sept. 26, 2017 decision on Marmeto versus Comelec, already ruled that the lack of funds could not be used as an excuse to avoid holding a referendum on a proposed ordinance in Muntinlupa City.
"Initiative and referendum are the means by which the sovereign people exercise their legislative power, and the valid exercise thereof should not be easily defeated by claiming lack of specific budgetary appropriation for their conduct," the decision stated.
Dela Cruz stressed: "I did not claim that this would be easy. I concede that this remedy will be difficult. But this should not deter us. Nothing worth having comes easy."
People's initiative campaigns have rarely been launched and not one referendum has been held for a proposed national law, although there were efforts to push for a Pork Barrel Abolition Act in 2014 in response to controversies surrounding the Priority Development Assistance Fund in Congress and the Disbursement Acceleration Program of the previous administration.