'Korea Landed On You': Korean Dramas Become Part Of More Filipinos' 'Digital Diet' Amid The Pandemic
The popularity of the Korean wave amid the COVID-19 pandemic was recently shown by the overwhelming number of students who wanted to enroll in the special course on "Analysis of K-Drama Series" at UP but could not be accommodated.
Korean dramas and music have become more popular with Filipinos forced to stay home because of the community quarantines imposed in response to the coronavirus disease 2019 (COVID-19) pandemic, industry observers said.
In the webinar "Korea Landed on You" held by the University of the Philippines Korea Research Center (KRC) on Sept. 25, Sungshin Women's University professor Doobo Shim noted the Korean wave is "taking a new leap forward during these pandemic times," as homebound people try to make sure that "life goes on."
The webinar's theme was apparently inspired by the hit Korean drama series Crash Landing on You, which drew fans who thought the discussion would be more focused on the series. The series became so popular in the Philippines that its two main stars became endorsers of Smart Communications Inc.
Veteran lifestyle writer Thelma San Juan found that Filipinos were practically forced to go on a "digital diet," with constant social media presence encouraging them to exchange drama watch lists and chat about popular Korean pop groups.
Most fans would know that the "Korean wave" – or Hallyu – has washed over the Philippines for the past two decades. ("Answer the Phone" was an early hit song, while Bright Girl and Autumn in My Heart were the first dramas to be imported by GMA in 2003.)
Shim specifically identified melodrama Winter Sonata and period drama Dae Jang Geum (aired by GMA as Jewel in the Palace) as the classic hits that brought Hallyu to East Asia and then Southeast Asia in the early 2000s.
He said the Korean Wave expanded further in the early 2010s because of K-Pop. "Gangnam Style" became "a global phenomenon," while boybands and girl groups like BTS, Blackpink, Twice and Girls' Generation "have arguably become household names all around the world," he said.
'CLOY' as a gateway series
The pandemic became the time for new audiences to dip their toes into dramas and music, only to get addicted to a new habit.
Director Aldrin Lee, UP KRC officer-in-charge, noted that the "boost in terms of K-Pop consumption" was because "the internet has suddenly become our new primary space to learn, to work, to interact or even to be entertained."
Lee recounted how Crash Landing on You – a romance comedy about a North Korean soldier and a South Korean heiress whose finale drew 21.7-percent ratings despite airing on cable – became the series that introduced Korean dramas for some colleagues.
The drama, a collaboration between superstars Hyun Bin and Son Ye-jin together with the writer of 2013 hit My Love From the Star, became internationally popular among Netflix subscribers.
Lee said he started getting more messages asking for his opinion on Korean dramas "that are not even available on Netflix," indicating that Filipinos were on the lookout for lesser-known titles like I'll Find You When the Weather is Fine, which were carried by other streaming services or illegal sites.
Concerts going online
Erik Paolo Capistrano, UP Virata School of Business associate professor – and a Girls' Generation fan since 2010 who is the administrator of the local chapter of fan club Soshified Philippines – noted that K-pop followers have not lost out as the pandemic forced concerts to be held online.
Capistrano was lucky to be able to go to Girls' Generation concerts abroad. Now, he said of online concerts: "We can further sustain it and have more people enjoy concerts that otherwise we can't."
"For Filipinos, it's very welcome, it's been a welcome distraction, it's a welcome comfort for lots of us," he said.
Just recently, Big Hit Entertainment announced that the upcoming concert of BTS – the first K-pop group to address the United Nations General Assembly in September 2018 – would be held entirely online on Oct. 10 and 11 because of the continuing spread of the virus.
San Juan noted: "From K-drama, we are now into BTS. The Filipino audience is a highly active and engaged one so that we in media would be wise not to ignore this phenomenon."
"This pandemic merely formalized an environment for an audience that has always been there in the Philippines, and this audience actively won over new converts because people were stuck at home," she said.
Television, theaters hit hard
While South Korea has contained the pandemic better than the Philippines, its entertainment industry was not completely spared from its impact.
Brilliant Heritage – a 120-episode daily soap opera that is one of the only two ongoing shows to get ratings above 20 percent (the other is weekend family drama Homemade Love Story) – was one of the first to acknowledge the crisis through its characters' off-hand comments about the economic slump.
A string of infections among the cast of a stage play interrupted the production of the television dramas they also worked on. Do Do Sol Sol La La Sol, a musical drama starring Go Ara of Reply 1994 fame, was postponed by six weeks to October because of this.
The delays in the airing of other dramas such as Zombie Detective, 18 Again, Private Lives and More Than Friends also forced their networks to air reruns and documentaries on primetime, worsening viewership numbers that have already been stuck in the 3-percent range over the past year.
Meanwhile, no film recorded admissions over one million from February to July, when #Alive, a zombie thriller starring superstars Yoo Ah-in and Park Shin-hye, finally brought new life to the industry.
Shim highlighted "the harsher reality that there are few visitors and audiences to the movie theaters these days." He said the speculation in his country is that one of the three major cinema franchises may be going bankrupt soon.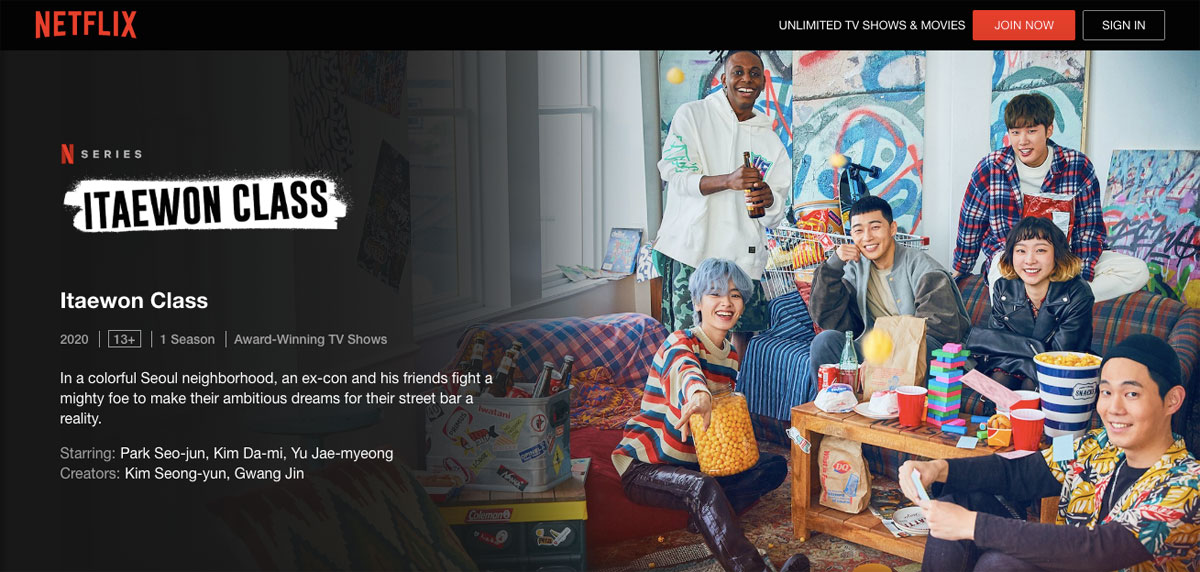 Refreshing, forward-looking, constantly evolving
The popularity of Korean dramas may have waned at home as part of an overall pattern of drastically shrinking television audiences. Crash Landing on You, Itaewon Class, The World of the Married  and the successful sequel of the 2016 hit The Romantic Doctor are only among the few exceptions to the rule.
Still, Capistrano found that Filipinos remained captivated because these imported dramas are "very new and sometimes disruptive content." It's Okay to Not Be Okay tackled the taboo issue of mental health, and he noted that it was "very rare" to see male lead characters, like the health worker played by Kim Soo-hyun, "expressing their suffering."
Meanwhile, Hospital Playlist was an example of how Korean dramas have "a fresh and refreshing take on some common themes." Although hospital-set dramas are common, Capistrano praised its focus on the daily lives of five doctors and said he was now watching it for the third time.
According to Capistrano, Korean dramas are produced in a "very robust ecosystem" that allows a diversity of themes and "tackles topics that we otherwise would not know."
He cited as an example the infidelity-themed thriller The World of a Married Couple, a remake of British series Doctor Foster. Although it was aired on cable channel JTBC, it proved to be a bigger hit than Crash Landing on You. Its finale's 28.4-percent rating was the highest in cable television history and dwarfed the viewership of all primetime dramas aired on free television in Korea this year.
The World of a Married Couple even became one of the first primetime offerings of Kapamilya Channel, the cable channel that succeeded ABS-CBN in June after it was shut down by the Duterte administration.
Other examples are music-themed romance Do You Like Brahms? and science fiction Alice, which pairs Joo Won's character with the alternate timeline version of his dead mother played by Kim Hee-sun, Capistrano said.
"Regardless of the topic, regardless of the theme of the drama, you have a very robust ecosystem behind it that enables it to be executed in a way that it can be communicated to various audiences very resonantly," he added.
UP course for drama addicts
The enduring popularity of the Korean wave amid the pandemic was recently shown by the overwhelming number of UP students who attempted to enroll in an elective course offered by the College of Mass Communication for this semester.
The Broadcast Communication 196 special course on "Analysis of K-Drama Series," taught by professor Ma. Amor Aljibe, was originally supposed to take in 15 students, as UP had reduced class sizes because of the shift to distance learning.
Aljibe ended up scheduling three classes with 26 students each, or a total of 78 – but this was not enough to meet the demand of more than 300.
She noted that the figures only reflected eligible students and not the housewives, lawyers, mothers, medical interns and professors who "made an effort to let me know they are certified K-drama followers, hoping that it could give them a chance to be part of the class."
Aljibe agreed that Korean dramas have "succeeded in putting a twist" to the storytelling patterns otherwise repeated "because of our need to explain the mysteries of human behavior and nature." For her, what sets Korean dramas apart from other countries' products is the technical flair that makes familiar stories seem "refreshing and new."
"Good storytelling is a mix of the fire in one's belly and the significant amount of rigor in using the dramatic tools so that they are not randomly placed but well thought of," she noted. "We need storytelling principles so we can arrange the events in order to reveal the dramatic emotional and thematic significance of the narrative."
This she hoped to show her students through three titles all aired by cable channel TVN: the abovementioned Crash Landing on You, the multi-awarded office slice-of-life Misaeng and the underrated fantasy series Chicago Typewriter.
"Global television has never been this big, and it could really be an inquiry on human behavior and what makes a story compelling for people," Aljibe said.