Just For Laughs: Beauty, Singing Contests Lighten Up Batangas Evacuees
The evacuees' spirits are being uplifted by Good Samaritans, knowing that food and clothing are not enough to ease their worries following their displacement due to Taal Volcano's unrest.
As residents continue to reel from the phreatic explosion of Taal Volcano on Jan. 12, with scientists warning that the worst is yet to come, evacuees in a town in Batangas are counting on entertainment to lighten up.
Organizer Rexell Dellosa and other youth volunteers held singing and beauty contests at an evacuation center in Balayan, Batangas, where thousands of families have taken shelter.
Dellosa, who owns a catering business, said the goal was to ease the suffering of residents who had to flee their homes immediately as authorities raised Alert Level 4 over Taal.
"Layunin ng grupo namin na kahit sa anong paraan, maibsan ang kanilang kalungkutan," Dellosa said.
Clad in donated clothes and blankets, participants gave their all for the "Miss Gay Evacuee 2020" last Jan. 15.
 "Alam naman po natin na kapag (galing sa) LGBT group, sila po ang nakakapagpaalis ng problems. Nakakapag-entertain sila sa lahat," Dellosa said.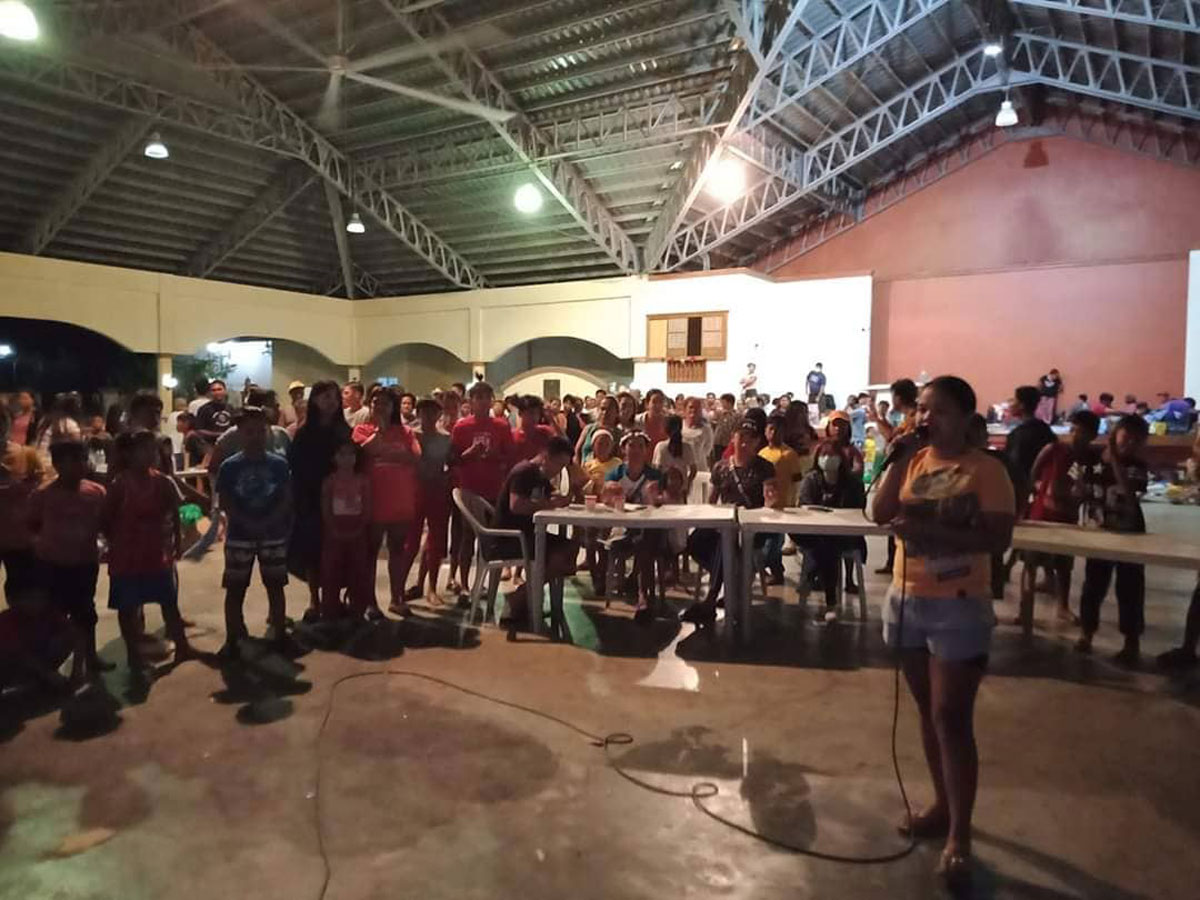 Singers also showcased their talents for a night of "videoke" contest on Jan. 14. 
Prizes ranged from relief goods to cash, which came from different donors.
"Napansin kasi namin na kapag tapos na namin silang pakainin ng dinner, tulog na agad sila at minsan may nakikita kaming nakaupo lang sa sulok, palaging tulala at malalim ang iniisip," Dellosa, who hosted the events, noted.
He sought help from the staff of his catering business Rex Cater as well as members of Youth for Christ in Balayan and other volunteers to pull off the competitions.
Dellosa said they are also offering free haircuts to Balayan evacuees.
Photos of the events were posted by Joshua Capul on Facebook on Jan. 15.
Catering, free barako, etc.
A Lipa resident said since the volcano exploded on Jan. 12, Batangueños have been showing concern for their unfortunate provincemates, with grocery stores overflowing with people buying items to donate to those affected.
The efforts are done by entire families, who serve free Batangas coffee or kapeng barako, give out homemade face masks, and like Dellosa's group, provide free haircuts and cater food.
The Batangas residents are helping out despite the risks they themselves face.
Other Facebook posts showed the evacuees being called by their names with the music for a graduation march as background, and a grandmother wearing a donated girl scout uniform, all in the spirit of fun.
A week since Taal Volcano started acting up, Alert Level 4 is still raised over the island. The status means a hazardous explosive eruption is still possible "within hours to days," according to the Philippine Institute of Volcanology and Seismology (Phivolcs).
In its 8 a.m. bulletin yesterday, Phivolcs said the Philippine Seismic Network has tracked 691 volcanic earthquakes since Jan. 12.
Returning home
At least 11 towns in Batangas have been placed under complete lockdown to prevent residents from returning home amid the volcano's imminent eruption.
Some 180,000 residents are staying in evacuation centers in Batangas, Cavite and Quezon, according to the Batangas provincial government.
The Philippine Coast Guard (PCG) said yesterday that since Jan. 12, its officers have blocked an average of 10 boatloads of residents daily who attempt to return to Taal Volcano island.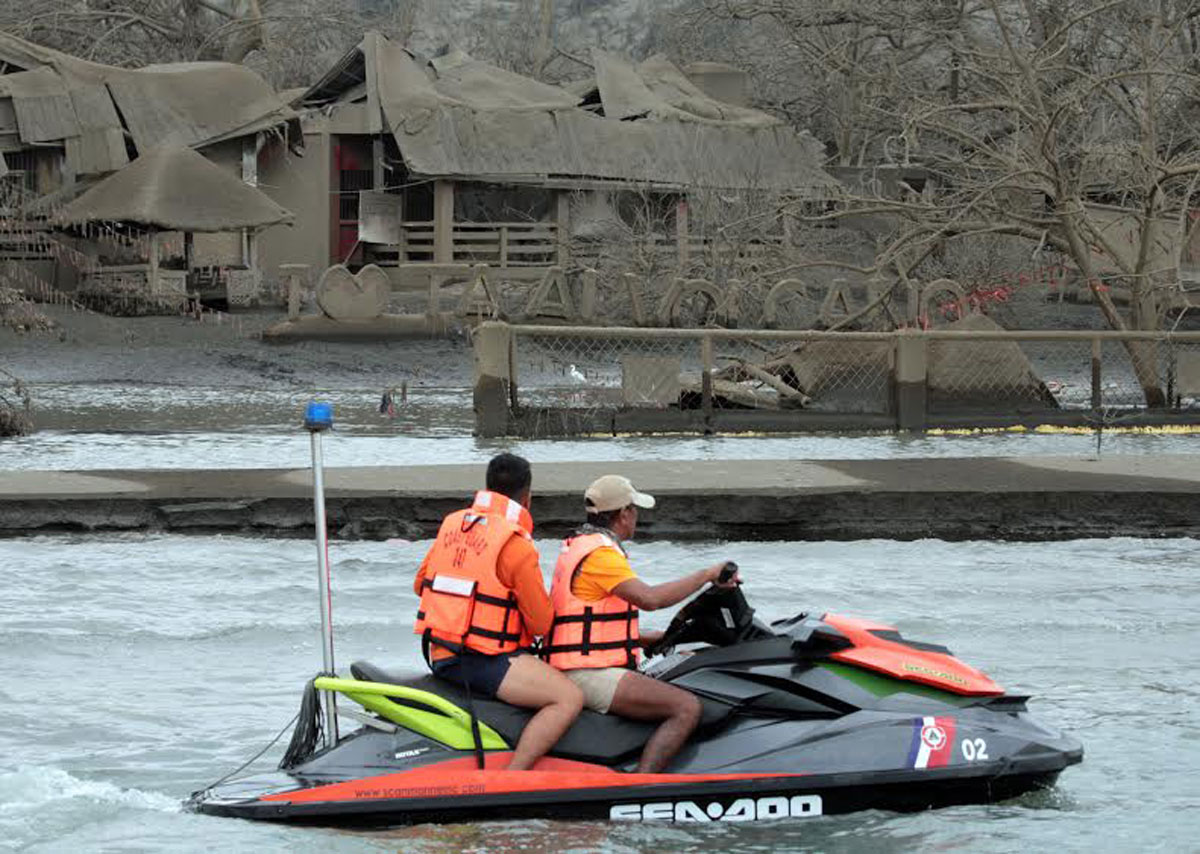 Members of the Philippine National Police and the Armed Forces of the Philippines have also been been tasked to implement the mandatory evacuation in areas within the 14-kilometer radius from Taal Volcano and other areas in danger.
"They have been spotted by our patroling Coast Guard personnel and ordered not to proceed with their journey to the island," PCG spokesperson Capt. Armand Balilo said.
He said the residents want to return to the island to get their belongings and animals.
The Coast Guard is appealing to the residents to abide by the orders given by the national government to leave the area immediately, with Alert Level 4 still up in the area.
He pointed out that it was not the PCG that prohibited the residents from returning to the island but the National Disaster Risk Reduction and Management Council (NDRRMC).
"We are just there to enforce. If they will be given permission by the NDRRMC and they are able to obtain clearance, then no problem. We will allow them to reach the island to get their animals," he said.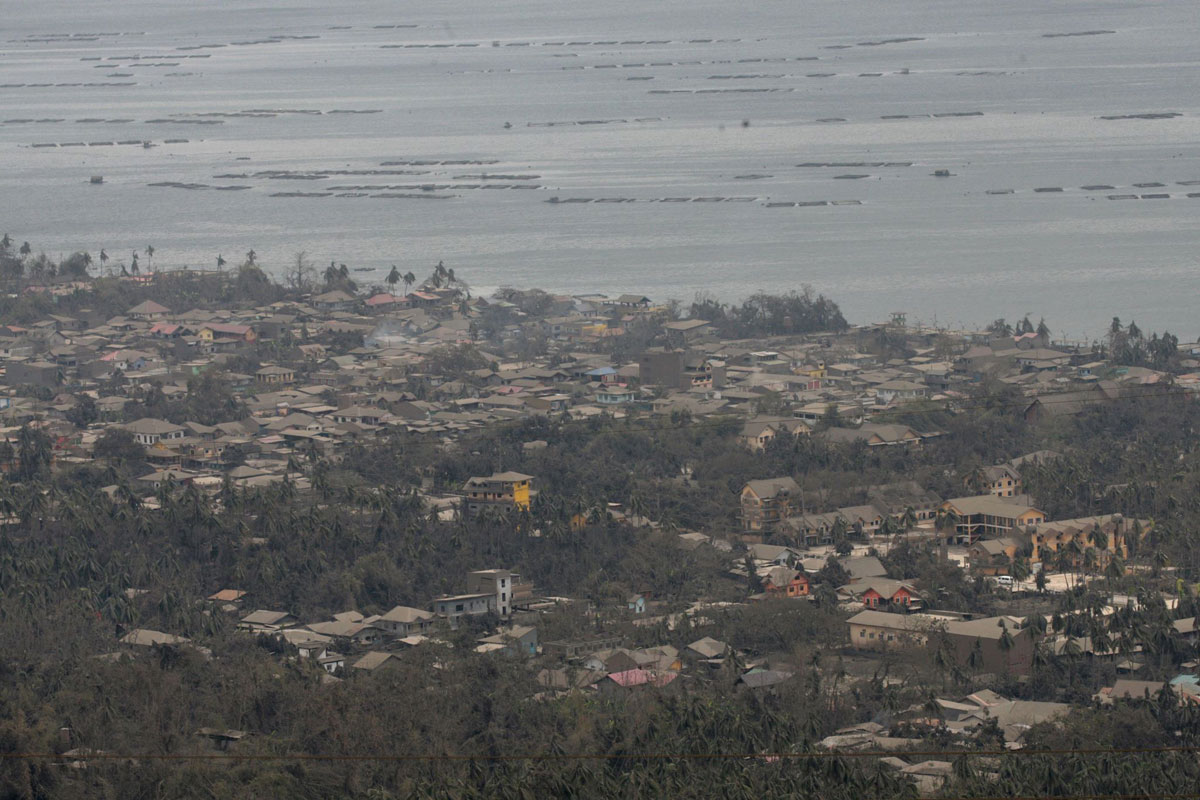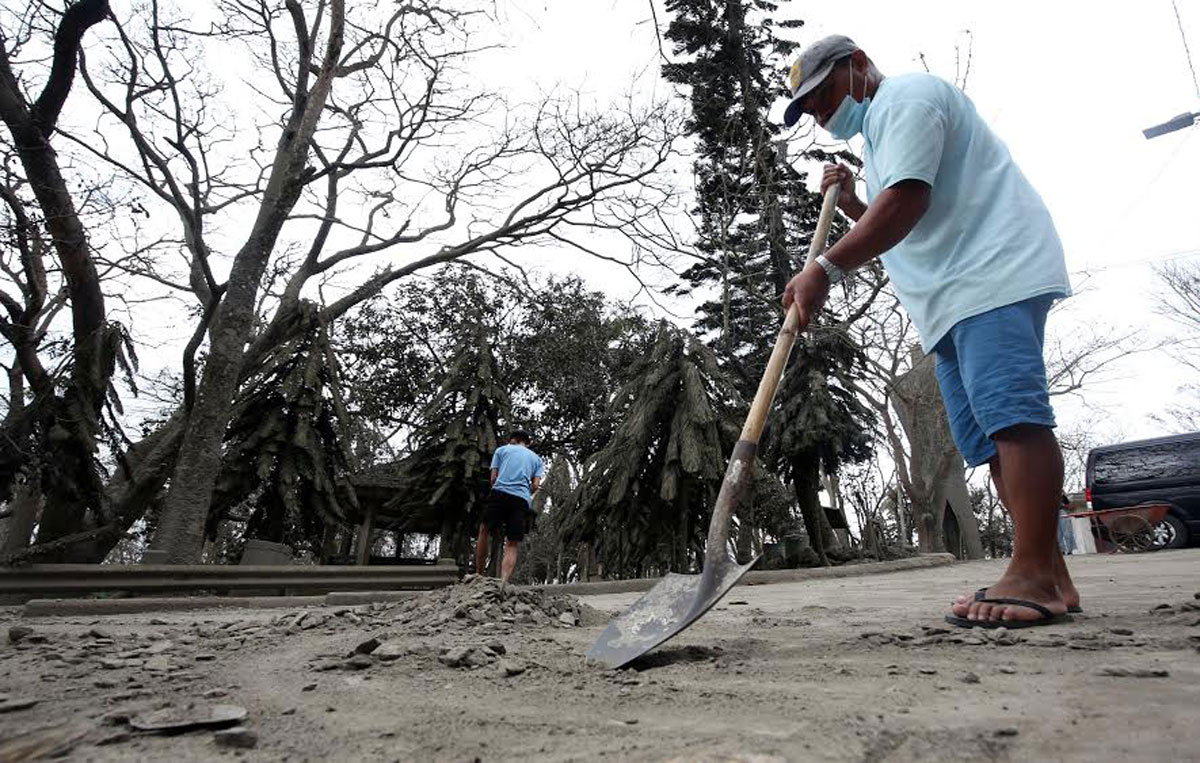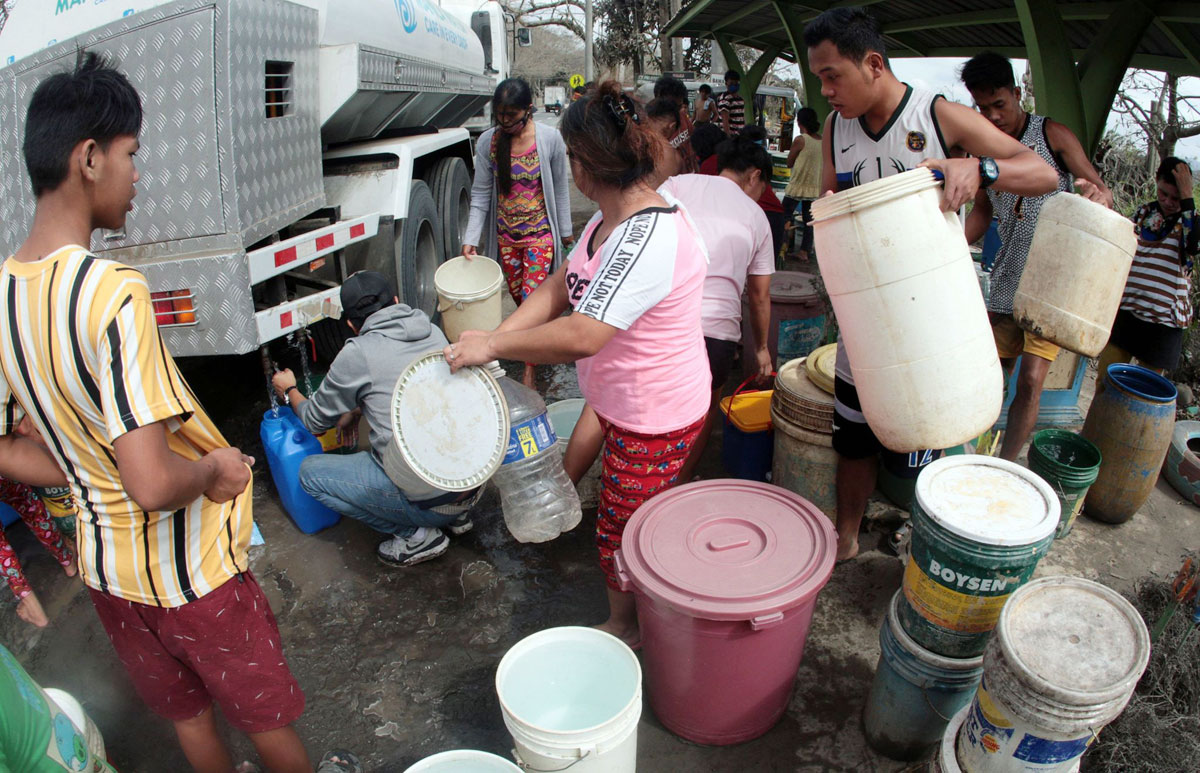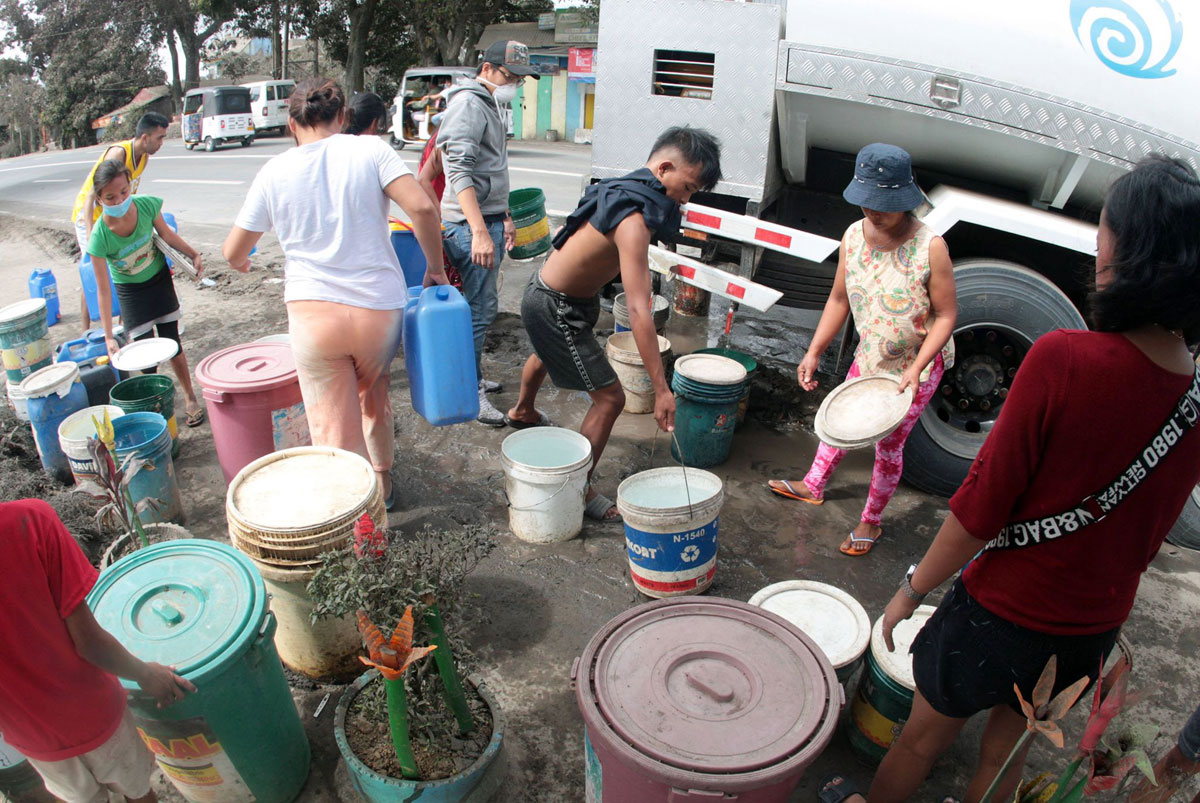 Once the alert on the island has been lifted, Balilo said, "we will even help and accompany them back to the island. If there are things that are needed to be lifted, we will help them."

Following the orders of PCG commandant Admiral Joel Garcia, Balilo said they have sent PCG personnel and assets, including several trucks, rubber boats and a ship to Batangas to help in maintaining peace and order as well as in sending relief goods to those affected by Taal's unrest.

The PCG Auxiliary has also deployed a medical squadron to the evacuation centers to treat those who have fallen ill. Many children have been diagnosed to be suffering from cough, colds and fever. – With Evelyn Macairan

For donations, you may contact Rex Dellosa at 09669264741. Most urgent needs include food, pillows and blankets.