Automatic Passing Mark, Online Classes and Graduation Rites: Schools Face COVID-19 Challenges
Various groups are calling for an early termination of the current semester, with students to be given passing marks automatically. The Commission on Higher Education said the decision should be made at the university level.
The education system has been heavily affected by the public health crisis brought about by the coronavirus disease 2019 (COVID-19) pandemic.
With classes suspended since March 12, the learning process – especially in colleges and universities that adjusted to the new academic calendar – has been disrupted.
The suspension of classes was part of the measures to prevent COVID-19 contagion. It was done even before the government imposed community quarantine in Metro Manila on March 15 and and expanded it to cover the whole of Luzon on March 17. Instead of being lifted on April 13, the enhanced community quarantine (ECQ) has been extended until April 30.
Recently, the Ateneo de Manila University received widespread praise after it decided to end its current semester early and give all students passing marks.
Ateneo vice president for the Loyola Schools Maria Luz Vilches, in a memorandum dated April 7, said they decided to end the semester on May 8 "in the interest of everyone's well-being in our community."
Giving pass marks to all students, she said, is the most humane way of dealing with student grades under the circumstances, "where it is difficult to and unfair to make a judgment of failure, considering that students have not been given the benefit of a full semester to improve their performance."
Ateneo's decision on mass promotion prompted students in other higher education institutions to call for similar policies.
The National Union of Students of the Philippines called for an immediate end of the current semester and the mass promotion of students.
"We also demand that all graduating students deemed eligible – those who have passed in courses pre-lockdown – be cleared to graduate. Leniency in submission of final requirements must be observed," it said.
"The pandemic has rendered the entire country immobile. What's more, it has exposed long-existing problems in our unequal realities. We face a crisis that has upheaved the normal, and all of us are needed – now, more than ever – by our respective communities, by our country," it added.
At the University of the Philippines (UP), student councils have also supported calls for mass promotion and leniency for graduating students in fulfilling their requirements for graduation, such as theses, practicums and final productions.
"Jobs and lives are lost because of our situation now, thus causing many difficulties in the lives of the students and their families. With this, the other option to freeze the semester and resuming it when it is safe to do so is not viable," read the position paper of the UP Diliman student council.
"To resume online classes further puts students who don't have access to such at a disadvantage, thus defeating the notion of leaving no student behind," it added.
The Far Eastern University (FEU) central student organization has also recommended an early termination of the semester and giving pass marks to all students.
A second alternative that it proposed is to give pass marks to students who have met the requirements, and to give one year for compliance to those unable to do so
FEU president Michael Alba earlier said that the current semester would end as scheduled on May 27. However, learning processes would shift from real-time online interaction to offline work such as downloadable reading assignments and writing tasks.
Students would receive appropriate letter grades if they are able to complete the requirements with the deadlines set by their teachers. Those who would not be able to do so would get a grade of In Progress and will have until July 27 to fulfill these requirements.
According to the Commission on Higher Education (CHED), the decision to mass promote students should be decided at the university level.
"The decisions on completion of requirements and issuance of degrees are academic matters that are within the powers of individual universities, exercised through their board of trustees or board of regents," CHED chairman J. Prospero De Vera III said on Tuesday, April 14. "These are academic matters that we leave to the universities."
Not everyone agrees with the proposal to give students an automatic pass.
Some noted that these might result in the students missing essential competencies that they should have learned in their present subjects.
Others also noted that grades should be earned by fulfilling all of the requirements and completing the coursework.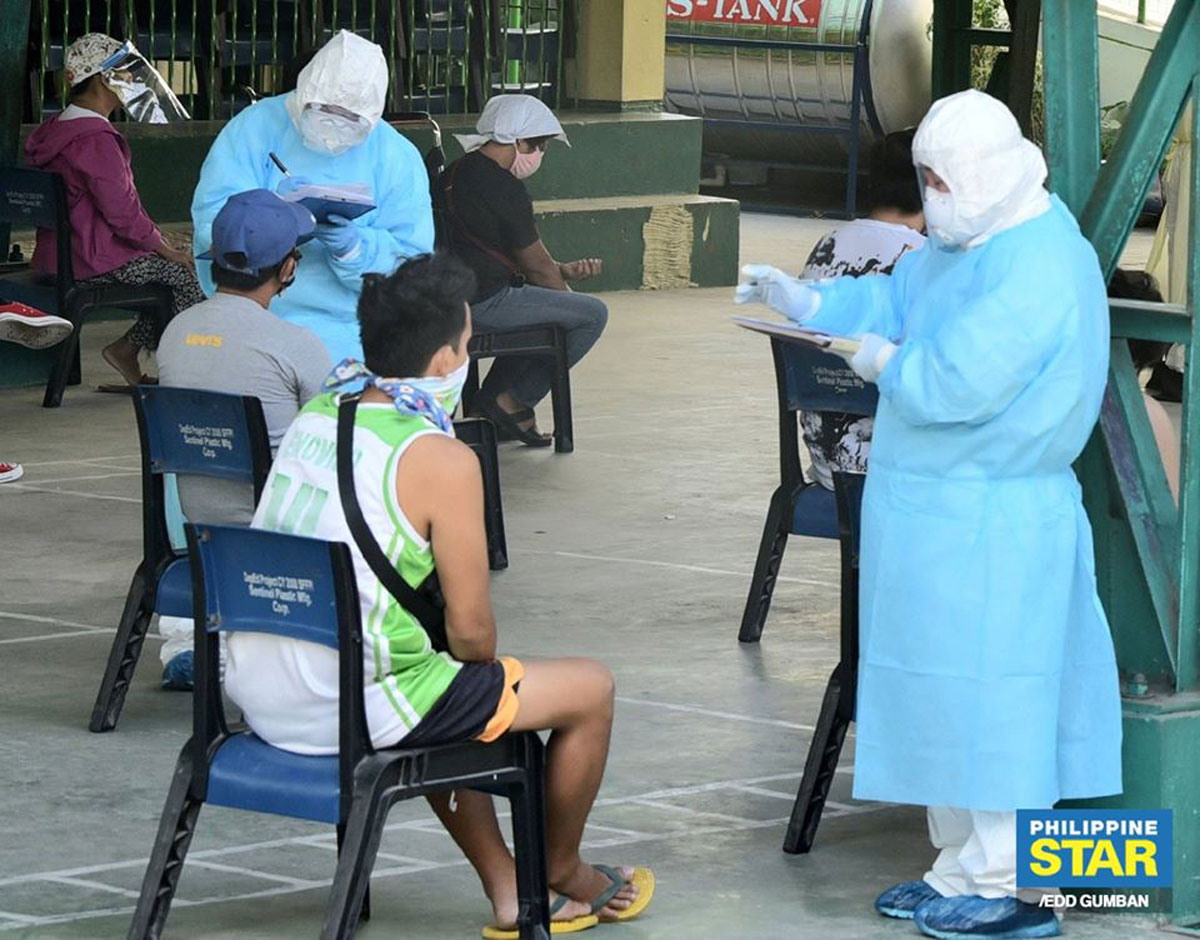 'Deferred' grade
Top UP officials appear to have settled on a middle ground, weighing the various positions on the issue of mass promotion.
On Tuesday, a committee composed of UP system officials and chancellors of different UP units nationwide recommended an early termination of the semester in all UP campuses on April 30.
Instead of an automatic pass, however, it recommended that students be given a "deferred" grade, with an assurance that they will not fail the course provided that they meet the requirements set by their teachers.
Students will have until May 31 next year to complete the requirements. Those who will be able to do so will get a "pass" mark instead of a numerical grade.
Meanwhile, those who fail to comply will be given the option to drop and re-enroll the subject in the succeeding semester.
Graduating students and those meeting personal timetables, such as those applying for graduate admissions and scholarships, will also have the option to complete the requirements next semester following an adjusted syllabus.
The proposal deviates from the initial recommendation of UP's academic affairs committee to extend the semester, resume learning activities and give special attention to students with issues on access to learning platforms.
"We are now living in extremely challenging times. The extension of the (ECQ) and the rapid COVID-19 escalation have caused profound human suffering especially among Filipinos at the margins of Philippine society," read the recommendation of the chancellors and system officials.
"Epidemiological projections of exponential growth in the number of COVID-19 cases and recent news of a second wave of infections in China have further exacerbated the anxiety of our people," it added, noting the high anxiety level of UP students and some faculty members amid the public health crisis.
The UP Board of Regents, the highest policy-making body of the university, will have to approve the proposal for the early termination and deferred grading system for UP students.
Additional workload
UP student regent Isaac Punzalan has rejected the recommendation to adopt a deferred grading system and insisted on mass promotion.
"Having an extended deadline of completion set to a year after does not ease anxieties, as the additional workload is bound to overlap with the projected resumption of classes and supplementary bridging programs, placing incredible pressure on students," he said in a statement. "Ensuring academic competencies need not be so taxing."
According to Punzalan, mass promotion is the most humane and fair solution and would ensure that students would not be academically penalized for merely being in a situation not of their choosing.
He maintained that mass promotion would still entail instituting various alternative learning channels and bridging programs to build on the missed competencies in the present semester.
"Graduating students and other similar cases must be given reasonable time and conditions to fulfill necessary terminal requirements," Punzalan said.
"As much as possible, all eligible students should be cleared to graduate with integral adjustments and consideration to output and compliance standards," he noted.
Robots, online graduation rites
A Japanese university recently made headlines after it devised a creative way to hold graduation rites amid the COVID-19 pandemic.
Instead of requiring students to attend the traditional awarding of diplomas, the Business Breakthrough (BBT) University in Tokyo used robots to allow students to take part in its spring graduation ceremonies while they are at home.
The university used avatar communication robots, called "Newme" by developer ANA Holding, and dressed them in graduation caps and gowns for the ceremony.
The robots have tablets for faces showing those of the students who control them from a remote location.
Reuters reported that one by one, the robots motored toward the podium to receive their diplomas. School staff clapped and said, "Congratulations!" as university president Kenichi Ohmae placed the diplomas on a rack mounted on the robot's midsection.
BBT described it as a breakthrough in holding such ceremonies, especially with limitations and restrictions on mass gatherings brought about by the current public health emergency.
In the Philippines, Education Secretary Leonor Briones, in an interview with "The Chiefs" aired on Cignal TV's One News channel on April 14, said graduation ceremonies would have to be postponed in light of the extension of the ECQ.
The Department of Education previously set the period for graduation and moving up ceremonies in public elementary and high schools on April 13 to 17.
Education Undersecretary Annalyn Sevilla said the decision to reschedule or completely forgo the ceremonies once the ECQ is lifted would depend on the consultation of the local school officials with parents, teachers and other stakeholders.
An earlier DepEd policy stressed that the conduct of graduation rites should adhere to the measures set by the Inter-Agency Task Force for the Management of Emerging Infectious Diseases.
Asked if public schools are considering online graduation activities, Sevilla said they are currently getting an inventory from their regional offices.
At the college level, CHED encouraged tertiary institutions to consider alternative graduation ceremonies.
"We discourage in-person graduation ceremonies because of the restrictions on mass gatherings and requirement for social distancing," De Vera told The Philippine STAR.
"We encourage higher education institutions (HEIs) to use alternative graduation ceremonies such as doing it online or moving it to an alternative date in the future when the threat of COVID-19 has been addressed," he added.
Earlier this week, De Vera issued an advisory allowing tertiary institutions using the old academic calendar (June to May) to finish their current semester by April 30.
These HEIs may use a combination of flexible learning options to assess their students.
Meanwhile, HEIs using the new academic calendar (August to June) were authorized to extend the current semester for a maximum of one month after the lifting of the ECQ.
While the ECQ is in place, HEIs have been asked to continue to exercise their judgment in the deployment of available flexible learning and other alternative modes of delivery in lieu of in-campus learning.
"During the continuing ECQ, HEIs are authorized to determine how to best meet the contact hour requirements for the completion of a subject or degree program," read the advisory.
"HEIs may undertake alternative assessments and remediations and consider student assessment and computation of grades to be based on current student records and school academic practices," it added.
De Vera said the exercise of discretion by the tertiary institutions and their faculty must be reasonable, transparent and outcomes-based validated.
Midterm or summer classes are allowed only for graduating students completing requirements, students whose subjects are scheduled in the summer or those taking up graduate studies.
Opening of classes
 Meanwhile, Briones said the DepEd is currently consulting with various stakeholders on the possible changes to the schedule of opening of classes at the elementary and high schools levels.
"We are studying very carefully… because it will have implications," she said in the interview with The Chiefs.
"If we move the calendar year to July or August, they will be extending all the way to summer next year. Our schools are not really built for summer classes," the secretary, who was cleared of COVID-19 after initially testing positive, explained. She is still considering if she needs a final confirmatory COVID test.
Under existing rules, classes in public elementary and high schools should begin on the first Monday of June.
Changes to the school calendar will be announced in the last week of April or early next month, Briones said.