Lam's Kitchen Flagship Restaurant Offers An Authentic Cantonese Cuisine Experience
(Manila, Philippines) — Filipinos get a taste of rich, diverse, and authentic Cantonese flavors as Lam's Kitchen officially opens on March 29 in the heart of Bonifacio Global City CBD.
Lam's Kitchen is the newest Cantonese fast casual restaurant — brainchild of Chef Lam Ling Kui, also known as Chef Ben among his peers and colleagues. From working in tea houses in Hong Kong to eventually becoming an executive chef in a 5-star hotel, he learned and mastered the cooking techniques and methods for Cantonese dishes.
Those who are looking for a quick meal can have a bite of honest-to-goodness delicious Cantonese dishes that only Lam's Kitchen has to offer. One shouldn't miss their house specialties: Curry Beef Brisket, Yang Chow Fried Rice, Seafood E-Fu Noodles, Poached Lung Kong Chicken, Sweet & Sour Pork, and Deep Fried Squid with Salt & Pepper. Their Dim Sum selection, which includes their best-selling Steamed Shrimp Dumpling (har gow) and Steamed BBQ Pork Bun (siopao), is also a must-try.
Cantonese flavors are very easy to get along with, according to Chef Ben. "It's similar to the taste of most Asian dishes and the way we prepare it requires an elevated skill, particularly on the cooking and methods applied to it from the preparation to plating."
Chef Lam then found the perfect partner in Yvonne Lee, a restaurateur who not only practically grew up with Cantonese cuisine but also became pretty much inspired with the way Chef Lam prepared them. Meeting him brought Yvonne back to a Hong Kong takeaway shop where her father used to bring her. "[Chef Ben] prepares authentic, straightforward Cantonese cuisine - I felt like I was transported back to the streets of Mongkok or Causeway Bay. And I wanted to bring that kind of dining experience here in the Philippines."
No surprise then that Lam's Kitchen's tagline is "Experience authentic Cantonese cuisine" because since it started its soft opening of take out and delivery, customers have enjoyed its wide array of palatable dishes. The biggest surprise is Chef Lam's greatest hits (and more) are available at prices that won't necessarily break the bank.
"A special item on the menu is our whole roasted suckling pig, this is usually served in a fine dining restaurant or five-star hotel. You wouldn't normally find that kind of dish executed by a small takeaway shop, but here in Lam's Kitchen, we not only offer typical Cantonese meals, but also exquisite dishes that require a more elaborate preparation," Yvonne further noted.
"Chef Lam uses both modern and traditional techniques to elevate the classic Cantonese dishes. So although he does the usual steaming, stir fry, pan fry, baking, boiling, deep frying, and stew, the most important technique in Cantonese cuisine is cooking using the wok, which brings out the flavor in every dish," Yvonne pointed out.
"As of the moment, we only have take-out and delivery options. We are also open to catering to bulk orders for big and special occasions. Chef Ben, coming from his 5-star hotel stint as an executive chef, can definitely cater to a big number of servings, say 300 to 1,000 pax. As a seasoned chef, he can take the pressure of serving large gatherings." Lee also mentions they are looking into opening their second branch in Makati to be able to serve dine-in customers.
Lam's Kitchen is open for takeout from 10 am to 9 pm at the ground floor of Citi Plaza, 34th St. cor. Lane D, BGC, as well as for pick-up/delivery through call and mobile orders on GrabFood, FoodPanda, and Pickaroo.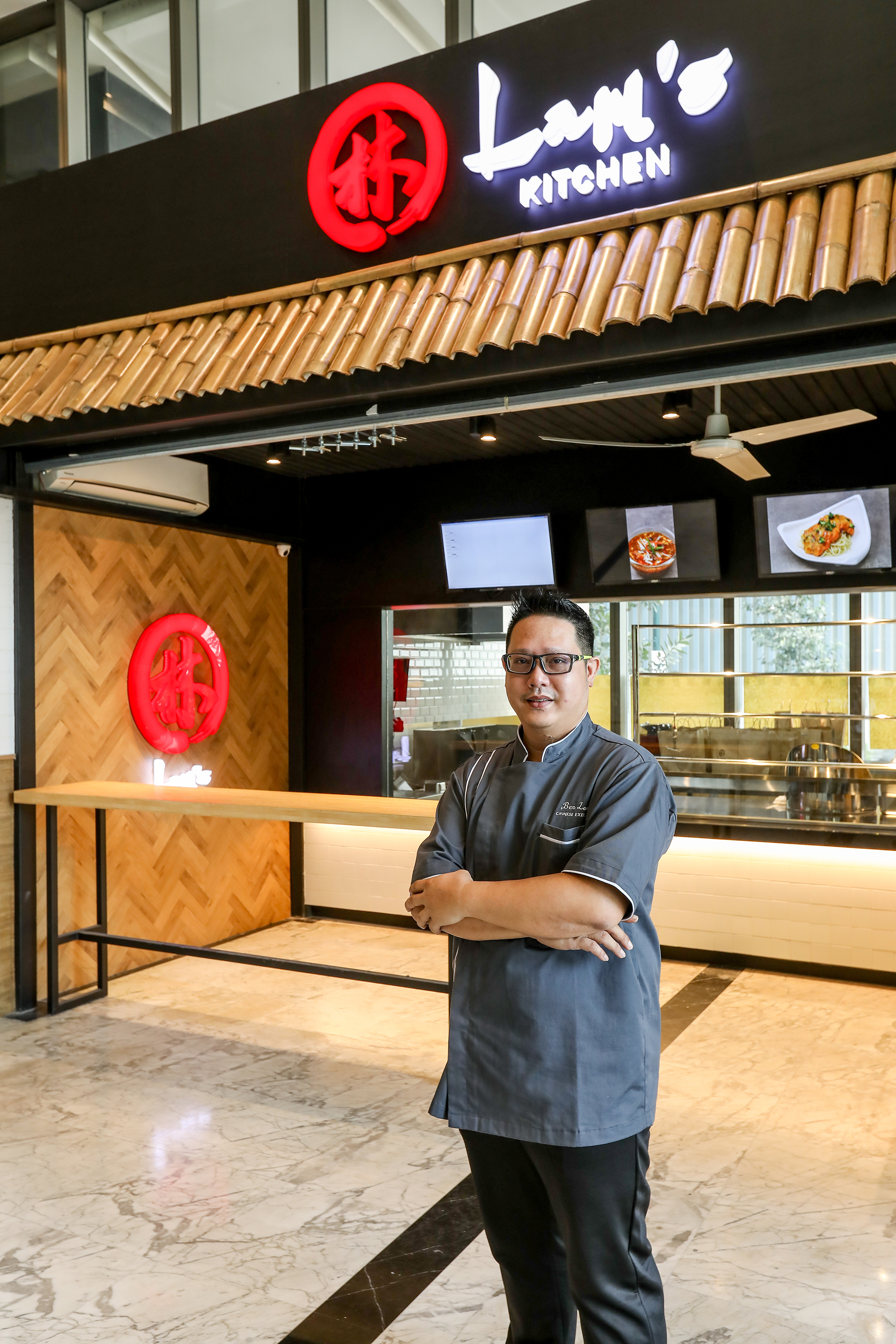 "We are so excited to open our doors to the Filipino foodies who have a heart for Cantonese dishes. We look forward to delighting you and satisfying your cravings with our wide array of delectable cuisines. And whether you're looking for a gourmet meal or everyday home-style Cantonese food, you can find it here at Lam's Kitchen," said Chef Ben.
To know more about Lam's
Kitchen, check out its official Facebook page (facebook.com/LamsKitchenPH) or follow them on Instagram (@lamskitchenph)