Bananas Boost Phl's Exports Despite COVID-19 Pandemic
The Philippines hopes to continue exporting bananas as countries begin to open up again after tightening controls due to the coronavirus disease 2019 outbreak.
Exports of Philippine agriculture products, particularly fruits and nuts, have grown in the first quarter of this year compared to the same period in 2019 despite the coronavirus disease 2019 (COVID-19) pandemic that has slowed down or halted most economic activities.
Although the Philippine economy may contract this year, with certain officials warning of negative growth if the enhanced community quarantine (ECQ) will be extended beyond June, Department of Agriculture (DA) Secretary William Dar is optimistic that the agriculture sector can sustain its growth after China's market reopened following a lockdown of more than two-and-a-half months due to the COVID-19 contagion.
"From January to March this year, our agriculture exports reached $1.7 billion – a big increase from $1 billion for the same period last year," Dar said, adding it represented a 67 percent rise as banana exports continued to the country's traditional markets China and Japan.
"Our biggest export product, Cavendish banana, tripled in the months of February and March compared to last year. Last year, Cavendish banana exports registered only $296 million. This year it grew to almost $1 billion," he noted.
According to Dar, some countries have tightened export controls due to the rapid escalation of COVID-19 cases, to ensure food security. Import controls have also been imposed.
But there are also markets that relaxed import requirements, like the European Union, which has started to accept import papers even if these are not the original documents, Dar said.
"They are accepting even photocopied or scanned electronic copies of certificates or documents," he noted.
The Philippines is the world's second largest banana exporter after Ecuador, which sends to other countries more than $3.2 billion bananas every year. The Philippines produces only about six to seven million tons of bananas annually, and exports most of them to China, Japan and the Middle East. Bananas account for about three percent of the Philippines' overall exports.
In February, small and medium banana exporters complained about work stoppages and market closures in their biggest market, China, due to the pandemic. China, together with Japan, bought more than half of Philippine banana exports last year.
The Philippine exporters said the lockdown in China impacted on the small and medium-sized banana growers who deal with spot buyers. But work resumed last week and markets reopened after the lifting of the lockdown in Wuhan City, epicenter of the COVID-19 contagion in China and believed to be where the coronavirus originated. Many other places in China reopened earlier.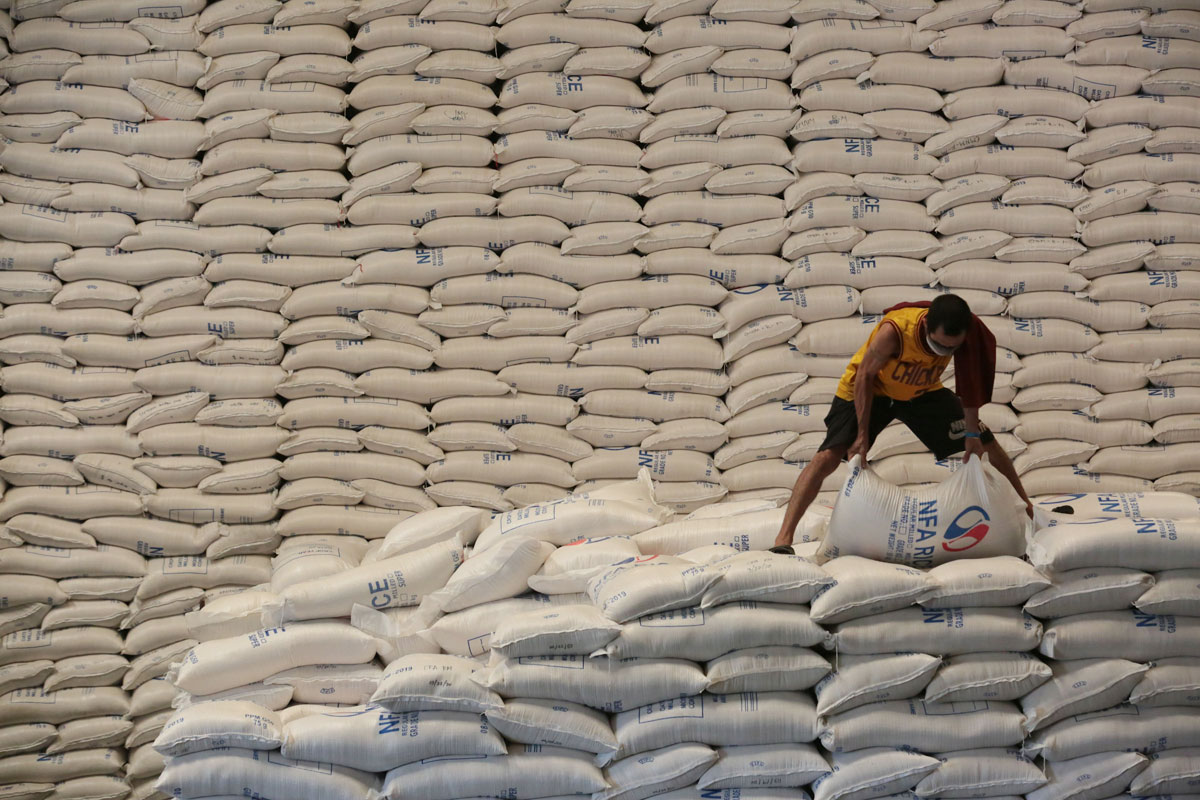 Rice importation
Dar said the country is looking to import some 300,000 metric tons of rice to ensure sufficient supply as it battles the pandemic.
In 2019, the Philippines – the world's biggest rice importer – bought 2.9 million tons from Vietnam and Thailand. Vietnam has assured the Philippines of continued rice supply even as the world's third largest rice exporter suspended overseas sales to ensure that it has enough to last through the health crisis.
There have been serious global concerns on food security as governments start imposing restrictions on the flow of food supply amid the rapid spread of COVID-19. The disease has now been reported in more than 210 countries and territories.
Dar assured the public that the country has enough rice for the next four months, taking into account current stockpiles, the incoming local dry season harvest and continued importation. Apart from Vietnam and Thailand, he said the country is also looking at Cambodia, Pakistan and India for rice supply.
Overall, Philippine exports in January this year grew by 9.7 percent to $5.79 billion from $5.28 billion during the same period last year. Electronics accounted for nearly 56 percent of the exports, but the biggest contributors in the first month were gold and other mineral resources.
The United States is the biggest market for Philippine exports, accounting for 16.3 percent of the total in January 2020, or $941.73 million – an increase of 12.9 percent from $833.87 million. The other major Philippine export markets are Japan, which accounted for $930.89 million; Hong Kong, $809.74 million; China, $685.58 million, and Singapore, $310.25 million.