Travel Can Wait, Tourism Can Bounce Back
The government believes the country's tourism industry remains "viable and very promising" and it can get back on its feet possibly late this year or in 2021 as the world approaches the "new normal."
Were your travel plans this year, perhaps prepared and saved up for a long time, put to waste?
With strict quarantine or lockdown measures imposed in almost all corners of the world due to the coronavirus disease 2019 (COVID-19) pandemic, there is no certainty as to when people can travel again.
Some travel enthusiasts have turned to social media to either share fond memories of their past trips, voice their frustration over their canceled tour plans, or scream about their yearning to pack their bags and enjoy tourism sites.
In a private Facebook group called DIY (Do-it-Yourself) Travel Philippines, some of its over a million members have been posting photos and videos of their past local and foreign trips – even "epic fail" moments.
Others continue to post travel itineraries, both local and foreign, perhaps for future reference. There are tips on how to survive the enhanced community quarantine – now eased into a modified ECQ – making light of President Duterte's suggestion to just explore one's house: "Pwede kayong magbakasyon diyan lang sa bahay. Ikot ikot muna kayo sa bahay n'yo, baka may hindi pa kayo napupuntahan."
There are members who joke about escaping the ECQ to travel. It's summer – usually the time for many to bond with their families and friends in the country or abroad, and to go to beaches.
The group has also been flooded with inquiries on how people who have canceled travel plans can get refunds for bookings from travel agencies, airlines and lodging businesses.
In general, members of DIY Travel Philippines are concerned about traveling while COVID-19 remains a threat, according to the group's founder Michelle Enriquez.
Enriquez created the group in 2015 upon her return from Singapore, with her personal goal of discovering places to visit in the Philippines as well as gathering DIY travel ideas.
With a weakened immune system, Enriquez is immunocompromised and vulnerable to COVID infection. She says she and her partner are supposed to fly to the world-renowned resort island of Bali, Indonesia in July, but she does not know what the COVID situation might be by then.
Even domestic travel plans have been hindered by quarantine measures imposed across the country. "I have a car. Kahit malapitan lang, puntahan namin. Dahil sa lockdown, hindi kami makapunta sa gusto naming puntahan."
New normal
Like other members of DIY Travel Philippines, Enriquez is waiting for the "new normal" when people can travel again.
Enriquez hopes both travelers and tourism businesses will be more conscious of their actions amid the pandemic, especially since there is still no cure or vaccine for COVID-19.
"For tourists, ipagpatuloy nila ang pagsusuot ng (face) mask, handwashing, tamang pag-cover ng mouth kapag uubo, and other safety measures," she said.
The same applies to tourism establishments, which she thinks should all the more "implement safety protocols to lessen the transmission" of the coronavirus.
She also hopes that while both the entry of foreign tourists and travel of Filipinos abroad remain restricted, Filipinos can be allowed to enjoy the country's tourist destinations.
"Sana i-allow ang local tourists to explore local tourist spots… let us support local," Enriquez told The Philippine STAR.
While people are still grounded due to the ECQ, she advises travel enthusiasts to continue researching about "places to travel, the culture, their food."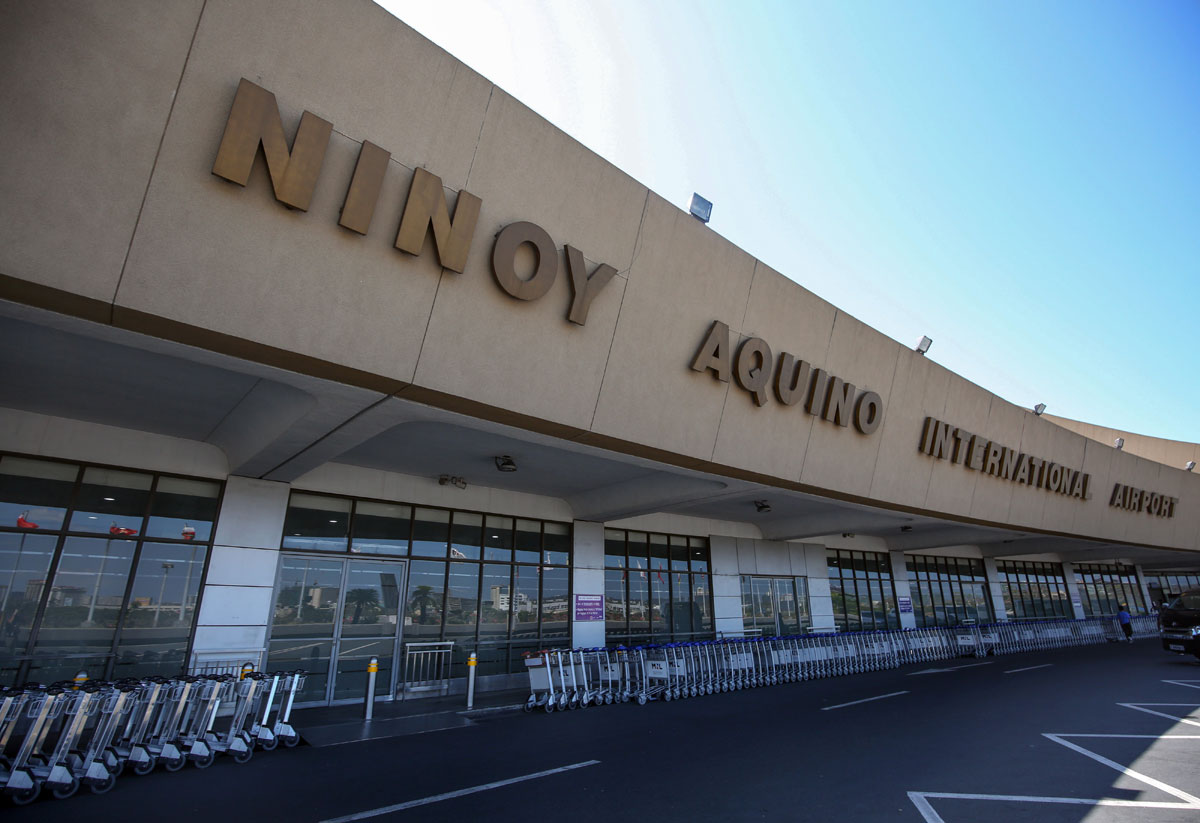 Hardest hit
According to acting Socioeconomic Planning Secretary Karl Chua, the tourism and travel industry has been among the hardest-hit sectors of the economy since a string of economic shocks rattled the country.
"Since January, the whole tourism industry and the travel industry are among the hardest hit not only because of the virus but also because of the Taal Volcano eruption as well as the closure of international tourism when China basically shut down," Chua said, adding that the government is readying assistance for these sectors.
In the first quarter of the year, the industry earned P85.81 billion – a 36 percent drop compared to the P134.31 billion during the same period in 2019.
Department of Tourism (DOT) Undersecretary and spokesman Benito Bengzon Jr. said only 1.4 million foreign tourists visited the country in the first three months of 2020, much lower than the 2.2 million arrivals in the same period last year, Bengzon reported.
The disruptions started with the phreatic explosion of Taal Volcano in January, which shut down the NAIA and forced the evacuation of entire towns mainly in Batangas. Weeks later, the country banned the entry of Chinese tourists to avoid the spread of COVID-19. This was after COVID cases began to spread in Wuhan City, epicenter of the contagion, in China's Hubei province.
Bengzon said the DOT has helped businesses hard hit by the pandemic, by providing wage subsidies to over 155,000 employees of hotel, restaurant and air transport businesses.
The DOT has also appealed to relevant government agencies to grant hazard pay to tourism workers in the frontlines, and to defer payment of premiums for social security and state-funded health insurance for tourism workers, Bengzon said.
Revival
Bengzon believes the country's tourism industry remains "viable and very promising" and it can get back on its feet possibly late this year or in 2021 as the world approaches the "new normal."
"However, the key to reviving the industry is to bring back the confidence level to where it was pre-pandemic," he explained. "The new normal would mean that protocols are in place and that there is an assurance that traveling is safe."
Currently, the DOT is drafting rules on how tourism businesses and travel destinations can enforce protocols on hygiene and sanitation such as handwashing and physical distancing.
The agency's Tourism Response and Recovery Program (TRRP), which is still being drawn up, "includes programs, projects and activities under thematic outcomes towards mitigating the impacts of COVID-19 on the tourism industry, with emphasis on sustaining businesses, capacitating workforce and protecting vulnerable groups."
The new normal may also mean setting limits on the carrying capacity of travel destinations as well as the number of clients for tourism businesses such as hotels, restaurants and tour operators.
In a previous radio interview, Bengzon said the DOT and tourism establishments might limit the number of people who would enter a tourist spot, dine in or join tours.
Meanwhile, Enriquez expects the government, particularly the DOT, to "make sure that a local tourism office has coordination with tour providers" once local tourism activities are allowed.
"That way, may tracking, contact tracing ng tourists by tour operators," she stressed.
The agency should also make sure that tourism businesses are "equipped on how to handle visitors," she said.
In the meantime, the DOT and its attached agencies have launched "Travel from Home," wherein netizens can use photos of some of the country's tourist attractions as background for their video calls, as shown in the photos below, and a virtual tour of the historic site of Intramuros.

These programs "offer a refreshed insight to our sustainable tourism development program, protecting and preserving our natural tourist destinations and rich cultural heritage while we enjoy them ourselves," Bengzon said.
He added that these could help Filipino families make plans for future travels.
When does the DOT expect the tourism industry to bounce back?
"We are preparing for the scenario that when the ECQ or GCQ (general community quarantine) is lifted, we will start to see movements from our tourists. We forecast that when the green light is given, Filipinos will start to travel short distance," Bengzon said.
The ECQ was imposed over the entire Luzon on March 17 and was extended until May 31, although a modified one. Other areas in the country have also been placed under ECQ, modified ECQ and GCQ.
The DOT also foresees the entry of foreign visitors once travel restrictions are relaxed.
But despite the optimism, Enriquez stressed that "travel can wait."
"Let's be patient," she said.
Enriquez cited the reported "second wave" of COVID-19 infections wherein some countries registered new cases after loosening their quarantine rules. Enriquez said the mountains and seas will always be there and can wait.
"Dagat, bundok, andiyan lang naman sila at hindi aalis. They can wait, while they are getting rest," she said.