POGOs To Resume Operations After Quarantine Is Lifted
Labor Undersecretary Dominique Tutay says Philippine offshore gaming operations are expected to be back after their suspension in line with enhanced community quarantine in Luzon.
The government does not see the need to review its policy on Philippine offshore gaming operation firms despite calls to shut down POGOs due to problems associated with their presence in the country.
Labor Undersecretary Dominique Tutay said POGOs are expected to resume operations when the enhanced community quarantine (ECQ) in Luzon is lifted by the end of April.
Offshore gaming was also suspended when the ECQ was imposed beginning March 17 to prevent the spread of the coronavirus disease 2019 (COVID-19). Initially, the operators thought they were exempted, based on pronouncements by authorities.
"POGOs will continue as long they are allowed by law. We will just continue our initiative to regulate and ensure that these firms are compliant with labor and immigration laws as well as payment of taxes," Tutay said in an interview.
"We have not thought of a policy review as we are focused on addressing workers affected by the COVID pandemic and also on the planning on the recovery phase," she added.
Among other implications, the COVID-19 pandemic has forced countries to impose travel restrictions, banning the entry of people from areas with high incidence of the disease, including China.
According to Tutay, the Department of Labor and Employment (DOLE) has suspended the issuance of alien employment permits (AEPs) to foreigners intending to work in the country following the imposition of the ECQ.
The Philippine Amusement and Gaming Corp. (Pagcor) also ordered the temporary suspension of POGOs with the imposition of the enhanced quarantine.
Tutay, however, initially said POGOs fell under the services sector and could continue operations, although subject to certain restrictions, including the adoption of social or physical distancing and other safety and health measures.
But the Inter-Agency Task Force on Emerging Infectious Diseases announced on March 17 that even POGOs were suspended in line with the ECQ.
Read more: Suspension of POGOs, more exemptions and guidelines under the enhanced community quarantine in Luzon
DOLE Secretary Silvestre Bello III has said he is not against calls to shut down POGOs in the country since they employ only a minimal number of Filipinos.
"It does not involve many Filipinos anyway," Bello said in an interview.
Tutay, however, claimed that the shutdown of POGOs could displace over 20,000 Filipino workers.
Mandarin required
Bello said he favored proposals to train more Filipinos to speak Mandarin because it could enhance their chances of employment in POGOs if the government allows offshore gaming to continue.
The DOLE, however, does not see the online gaming industry as an immediate "employment generator" for Filipinos. This is because Filipinos need to learn Mandarin first before they can be employed by POGOs, Tutay explained.
Filipinos currently comprise 17 percent of the total POGO workforce nationwide. Tutay said the DOLE is hoping it would gradually increase to 20 percent and then to 50 percent. Even Chinese Filipinos, however, speak the Hokkien dialect rather than Mandarin.
"Even a gradual increase in the employment of Filipinos in POGOs will already be a milestone for us, because it's really difficult to learn the Mandarin language," Tutay noted.
Of the 243 POGO-related establishments operating nationwide, Tutay said 153 employ a total of 20,956 Filipino workers, while 90 POGO firms' workforces are all foreign nationals. Most of the 90 firms are in the National Capital Region.
As to why these 90 POGO firms are not employing Filipinos, Tutay said it would be the subject of another Senate inquiry. "Hopefully, (Pagcor) will be able to explain why these POGO firms are not employing local workers," she said.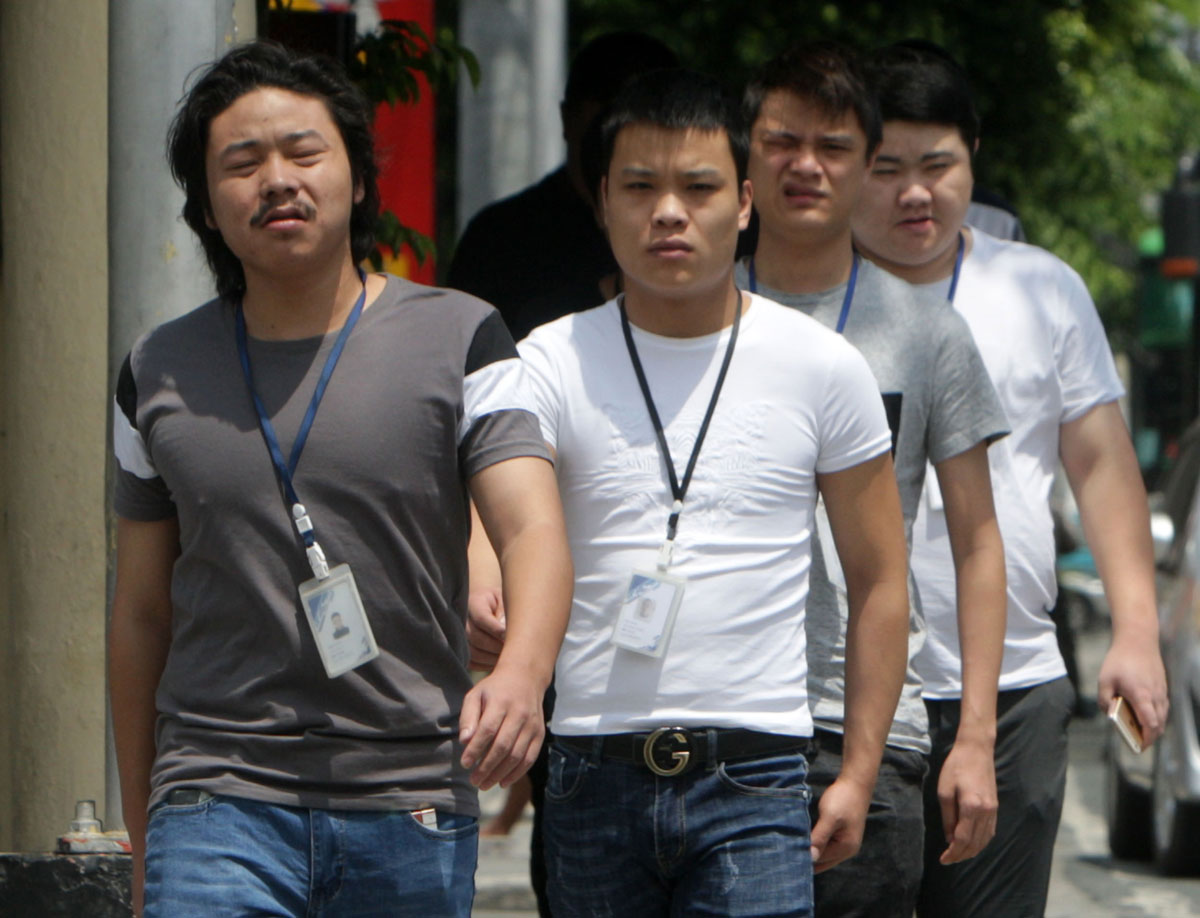 "There is no prohibition (on hiring Filipinos) for them. But we will look into the nature of these 90 establishments," Tutay added.
To enable more Filipinos to work in POGOs, at least 200 Chinese volunteer-teachers are arriving in the country to teach Mandarin in different schools and institutions nationwide.
The visas and other requirements for the deployment of the Chinese volunteer-teachers are now under process.
Tutay said DOLE is working with the Technical Education and Skills Development Authority and the Federation of Filipino Chinese Chambers of Commerce and Industry Inc. (FFCCII) in the program to teach more Filipinos Mandarin.
"The FFCCII requested to allow 200 to 300 Chinese volunteer-teachers to come here by May or June in time for the next school year because they will be teaching Mandarin language in schools and other institutions," Tutay bared.
Aside from POGO workers, Tutay said the Chinese volunteers would also teach Mandarin to students, teachers and trainers, While the guidelines for the entry of Chinese teacher volunteers can be restrictive, the FFCCII agreed to comply with all the requirements.
Illegal workers
DOLE is also deploying more inspectors to check POGOs illegally employing foreign workers, Tutay disclosed. This year, DOLE intends to cover 141 sites where POGOs are operating. Tutay said 49 POGO-related firms are up for inspection soon.
She said DOLE is currently validating data indicating that about 2,000 foreign nationals are working in POGOs without the required alien employment permit or AEPs.
Working without permit, she stressed, is the most common labor law violation committed by POGOs.
Tutay, however, admitted that there has been a backlog in the issuance of AEPs after the DOLE found out that about 4,000 foreigners have the same tax account numbers (TINs) issued by the Bureau of Internal Revenue (BIR).
The BIR attributed this to technical glitches in its online system.
Although she insisted that the TIN problem was not intentional, Tutay said it has been a recurring problem, as observed by the different DOLE regional offices.
DOLE, as a member of the inter-agency task force on POGOs, has called the representatives of online gaming firms to a meeting to "shed light" on the numerous controversies linked to their operations.
This was after the Senate and House of Representatives conducted inquiries and found irregularities linked to POGOs. These included Chinese women being pimped to foreigners via social media, bribery involving immigration officials, and the reported entry of millions of dollars in dirty money into the country.
There was also the issue of Chinese nationals with criminal records working in POGOs. During the Senate hearing, a Taiwanese woman surfaced and claimed she was trafficked into working for an offshore gaming firm.
The inter-agency task force on POGOs, Tutay said, was supposed to meet last month to issue a resolution addressing the concerns regarding offshore gaming operations. But the meeting did not push through because of the ECQ.
Tutay said the task force is not looking at new policies, but actions to be taken as well as the implementation of some of the recommendations from the Senate related to online gaming.
Border control, Tutay said, needs to be strengthened by the Bureau of Immigration (BI) to prevent the illegal entry of foreign nationals and those with criminal records.
Tutay said the DOLE recently informed Chinese police officials that they could arrest and deport their nationals with criminal records even if the suspects had been issued AEPs by the BI.
"The AEPs (can be revoked) if those foreign nationals are proven to have criminal records," she said.
But the DOLE does not have the authority to close down POGOs found violating labor regulations, particularly those illegally employing foreign nationals or working without AEPs.
To deport foreigners working illegally, DOLE must recommend it to the BI. But the BIR can close down POGOs for not paying proper taxes.
POGO workers involved in crimes are dealt with by the Philippine National Police and National Bureau of Investigation.
In the first two months of the year, Tutay said, the DOLE issued about 20,000 AEPs. Of the total, 15,000 were given to POGO workers, 75 percent of whom are Chinese.