Want A Telecommuting Arrangement With Your Office? Here Are Some Pointers
The Philippines has adopted Republic Act No. 11165 or An Act Institutionalizing Telecommuting as an Alternative Work Arrangement for Employees in the Private Sector, but this is voluntary on the part of the employees.
The Department of Labor and Employment (DOLE) is encouraging companies to adopt a work-from-home program or telecommuting to help employees cope with traffic and other costs of reporting to their offices on a daily basis.
The Philippines, with its estimated loss of P3.5 billion in potential income daily due to traffic, has adopted Republic Act No. 11165 or An Act Institutionalizing Telecommuting as an Alternative Work Arrangement for Employees in the Private Sector, but this is voluntary on the part of the employees.
According to the DOLE, it is still collating data from the regional offices on the number of companies and workers engaged in telecommuting or work-from-home schemes, but companies must have clear policies on these.
Telecommuting refers to employees who work remotely from their office, and communicate by email and instant messaging either daily or occasionally. According to a Reuters poll, it is a work option that is already popular in emerging markets, but is less popular in developed countries such as Canada, France, Germany, Hungary, Italy and Sweden, where less than 10 percent of people work from home.
This makes sense to someone like me who is part of that emerging market demographic that is perennially stuck in traffic. 
Fifteen years ago, I was a communications executive at a five-star hotel in Makati City, which was an easy 40-minute drive from Quezon City if I left the house at 5:30 a.m. Today, if I leave the house at 5:30 a.m., I arrive in Makati at 7 a.m.
Wages do not increase commensurately with the rise in vehicular volume on the streets. Salaries remain static for years and do not immediately adjust for inflation. So after doing a cost-benefit analysis, and comparing the amount of money I made versus the amount of stress
I suffered from daily traffic, I decided to go it alone, work from home and consult for a few clients, accepting lower pay with no benefits.
Finding a job in the place where I live is possible, but the best companies to work for with competitive wages are in certain business districts outside of my city. With traffic, it could take hours to reach their offices. It is similar to living in a New Jersey suburb and having to commute to work in New York City. The difference is, Manila does not have a reliable railway system, and the one that it does have merely traverses major highways with no stops in the outskirts. There is also no dependable ferry service, even if we have a 27-kilometer Pasig River that cuts through Metro Manila and can ferry passengers who are not in a hurry.
Times are changing. We are at the height of the digital age and at the cusp of the next environmental disaster, and yet organizations are still promoting a work culture that is a remnant of the industrial age. The 9 a.m. to 5 p.m. grind may still work for the decision-makers, but not for everyone in their company — not when traffic, pollution and stress are compromising the health and wellness of their employees. Why can't people work at the office for only four hours if that is the only time they need to finish their work? Why is the value of their output still measured in hours? Do companies really make more money when their employees are always stuck in traffic?
For poor countries like the Philippines, some form of remote work (i.e. once a week, hiring a person from another province) is attractive because there is no indication of traffic congestion in the main cities like Manila and Cebu easing up soon. The risk of traffic accidents is high when driver education is minimal at best, and new private vehicles and motorcycles are sold each year, adding to vehicle density. This increases pressure on roads that require frequent repairs bankrolled by taxpayers, with the repair work causing more traffic. More motor vehicles on the road also exacerbate air pollution.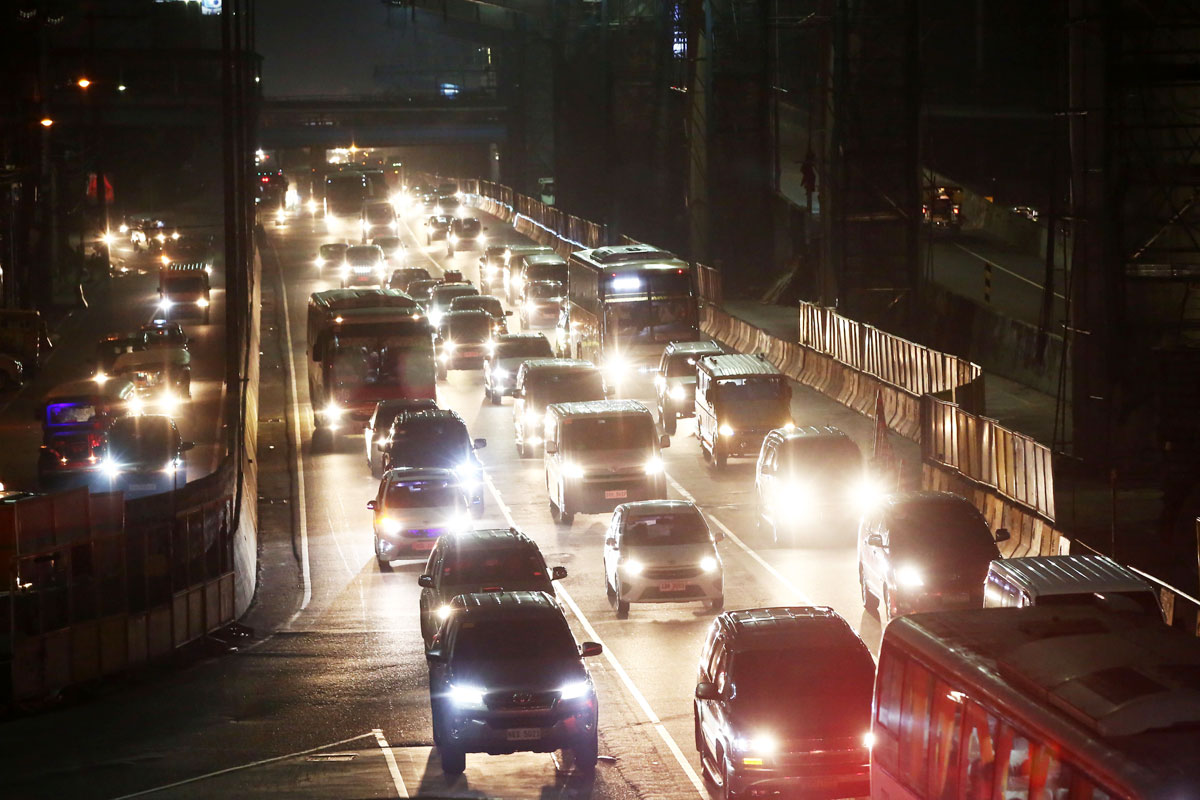 Not all kinds of work can benefit from a telecommuting arrangement, but a number of them can. Physicians, lawyers, accountants, engineers, actors, teachers, researchers, consultants, publicists and writers are classified as self-employed and can perform high-level work remotely. Those who work in a company's finance, administration and procurement departments, often at a desk, can perform the same work at home, maybe twice a week, but subject to their company's data privacy policy. It is more difficult to work remotely for factory workers, people in operations and security, chief executive officers, designers and architects who need to collaborate constantly.
The ones who qualify comprise a substantial portion of the population.
The trend favoring telecommuting or a combination of both office and remote work looks promising in the United States (US).
The rest of the world seems to encourage telecommuting, which has grown 159 percent since 2005, 11 times faster than the rest of the workforce. In Asia, the top reason that people choose to work remotely is increased productivity with better focus. Not having to commute is a close second.
Workers in the Philippines and other developing countries such as India and Indonesia dread their daily, time-wasting, stressful commute. I know because I live it, and I detest any form of waste — from water, food, talent and time. I believe that the need for telecommuting in the Philippines is far more urgent than in the US, where working remotely is already widely accepted.
If you are working in an emerging market, and have been considering a remote work arrangement, make a compelling case for it to your supervisor by laying out, ideally with numbers, how a few days off-site can be beneficial to the organization in the long run. 
Telecommuting can help the company expand its talent pool and make it more inclusive. It opens up opportunities for people performing tasks online but are located in another state or province, have disabilities or are retired but would like to share their wisdom from decades of experience. It also helps retain more women who look after young children and the needs of a household.
Telecommuting lowers absenteeism and turnover. When you get a day of rest that allows you to roast the chicken or do the laundry while you answer email, you are not frantically trying to squeeze in errands during the weekend ideally spent with your family. It minimizes the incentive to call in sick even when you are not, and you appreciate your company for giving you that leeway.
Telecommuting cuts health expenses and the spread of illness. When you are less stressed by not having to commute or having to wake up early every day, you are less prone to getting sick. This significantly reduces the co-payment that you and your employer will incur. On the rare occasion that you do have the sniffles, but can still check and respond to email, you can rest and work from home and avoid contaminating the office.
Telecommuting increases productivity. Most desk jobs require concentration, which is best achieved in the more silent sanctuary of your own home. Even if you like your colleagues, it can be annoying when they unnecessarily bother you with a question while you are rushing a report. You keep this to yourself because you do not want people to think you are the stern curmudgeon down the hall.
Telecommuting reduces energy usage, utilities, office rent and even coffee. When an employee is working from home, he or she takes on the costs of a good Internet connection, electricity, coffee and printing services, if necessary. It saves the organization money that could be better spent on upgrading the skills of its workforce.
As a remote worker, one of my main costs is logistics. I hire a motorcycle rider to deliver certain documents, have them signed, then brought back to me. The rider can do in two hours what I would have done in four hours because he can crisscross his way through traffic. The benefit far outweighs the cost.
Telecommuting minimizes office politics. There is some likelihood that your colleagues will talk negatively about you in your absence, but real politics is when they try to remove any chance of you getting promoted in your presence. It takes two to tango, and in this case, you don't have to dance.
If you are an employer or C-level executive, you are probably driven around in your comfortable vehicle where you make your calls while stuck in traffic. Do take a moment to think about your staff who are enduring the long, painful and polluted commute in a bus or are driving through rush hour traffic after a long day at work. Their reality is not similar to yours. They could be stuck not just on the road but also in life, just because hours in traffic kept them away from the people who matter the most: their kids who are already asleep when they arrive. With telecommuting, you can help reverse the situation by permitting an arrangement that will help your team compensate for that lost time through increased productivity and flexibility.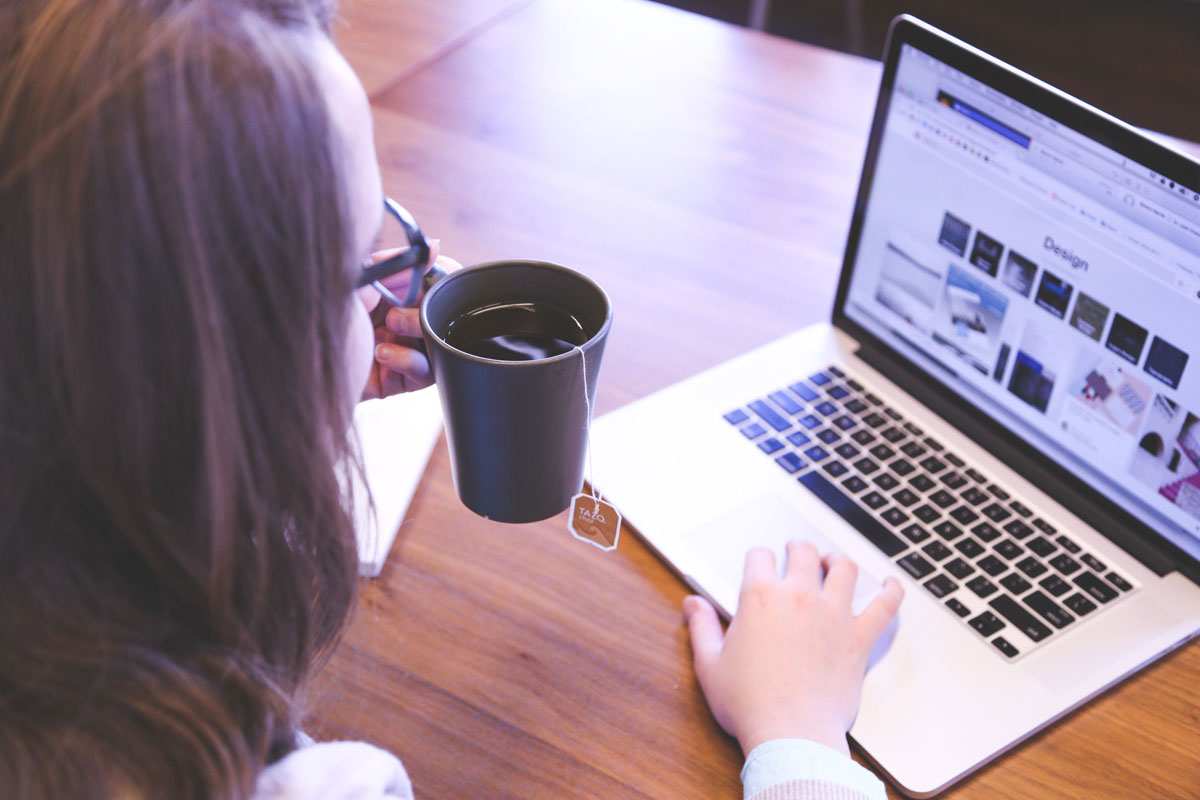 If you are an employee, and you get permission to work from anywhere, you will feel the benefits instantly. Among others that have been mentioned, you will save substantially on transport costs such as bus and train tickets, gas and parking fees. You may be attending meetings less frequently, which, unfortunately, could render you vulnerable to an "out of sight, out of mind" management behavior, which could cost you your promotion. Do not let this happen, especially if you work remotely full-time. Demand that career advancement decisions be based on your key performance indicators and hard data.
Furthermore, ask the human resource specialist in your organization for an appointed day for remote workers to reconnect in the office or at some café in the city where your company has hired several employees with flexible work arrangements. That modest investment in employee engagement to prevent isolation of some is still much more affordable than the free food and coffee that they serve you at the office cafeteria every day.
Innovations in technology and communications have enabled people to work effectively and efficiently whether at home or at a surfing resort in Siargao.
The needed investment for these tools is modest, while the savings on overhead costs and travel time are significant if you compare hiring remote workers versus setting up an office in a new country. This allows startups and companies in a developing country like the Philippines to compete globally, especially if the largest segment of the workforce is 20-something healthy millennials who speak English.
Employers can get creative in finding the right formula for their employees who want to work from home.
Legislators should explore ways to incentivize companies that innovate and make life more tolerable for their commuting workers. Any corporate initiative to get more cars off the road complies with the Clean Air Act. Company volunteers who plant trees are compliant with the Green Building Act. Companies that implement flexible work arrangements comply with the recently passed Telecommuting Law. Can these companies earn more than just mere brownie points for that?
This should also apply to the national government with over one million workers in its bloated bureaucracy. Having been a public servant for 10 years, I can assure you that not everyone deserves to be in the office every day and could waste less of the taxpayer's money by staying home.
Not all organizations are created equal, so the best thing your company can do for you at this point is to at least be open to some experimentation. From my experience, the sweet spot is in combining telecommuting and office work, so go ahead and ask for it. But have a clear vision of why this arrangement is important to you and why it is a proposal your company cannot ignore. Do the math and write it up as succinctly as possible. It just might do your company a lot of good, especially if it is a promising startup bootstrapping its operations while trying to solve problems in developing countries.
About the author
Mai Mislang is a non-profit consultant, entrepreneur and musician. She writes on Medium and Thrive Global on productivity, social issues, travel and music. She has a master's degree in Public Administration from Harvard University.