Taal Disaster: 'We Lost The Only Horse, House We Had'
The Philippine Institute of Volcanology and Seismology warns that the worst is still to come from Taal Volcano and people living within the danger zone should not return to their homes. But some of them have nothing left to return to.
Inside the Sto. Tomas North Central School in Batangas yesterday morning, evacuees from Talisay where Taal Volcano is located sifted through piles of clothes donated for their use. Among the evacuees was Boyet Gaduyon, a father of seven, who lamented that they lost most of what they had in Talisay.
"Kaisa-isang kabayo ho ng anak ko…talagang wala na," Gaduyon told The Philippine STAR. He said the horse, apparently for tourists, was their only source of livelihood, particularly in buying rice to eat.
Aside from losing their horse, Gaduyon said their house was also buried by volcanic ash. " 'Yung bahay namin ho lubog."
Asked if they had something to return to in Talisay, he shook his head: "Ay, wala na ho."
Gaduyon said they had to take shelter at the evacuation center because they had no other place to stay.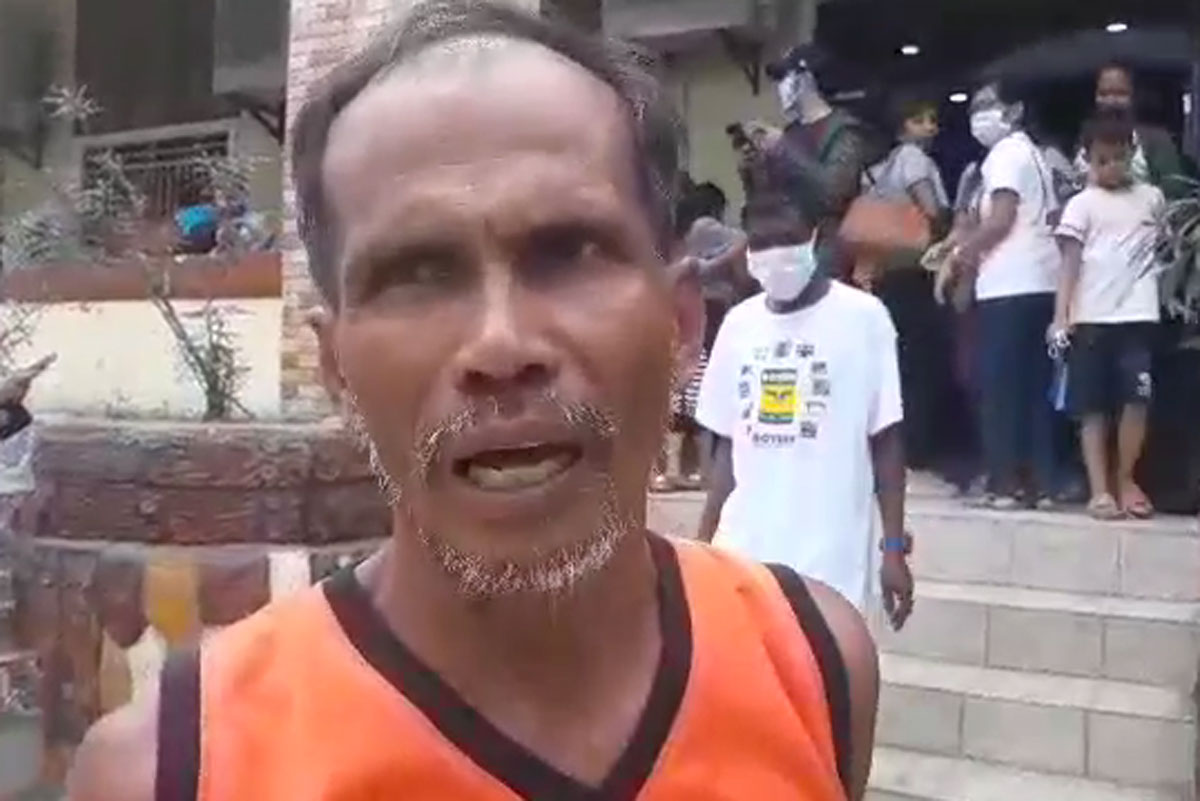 According to the City Social Welfare Development, there were 334 families or 1,092 individuals at the North Central School as of yesterday morning – all of them from Talisay.
Over 200 earthquakes: 'Worst still to come'
The ashfall is not the only terrifying occurrence as Taal Volcano exploded on Sunday. Hundreds of earthquakes have also driven people away from Talisay and nearby areas, turning them into ghost towns.
The STAR photographers who covered the developments in Talisay said temblors could be felt every 15 to 30 minutes. In Lipa, brief but strong earthquakes could be felt up to eight times a day, according to a resident, who said they are preparing to leave should the situation worsen.
Earlier, the Philippine Institute of Volcanology and Seismology (Phivolcs) warned of possible volcanic tsunamis and lahar flows following Taal Volcano's eruption.
Between 8 p.m. on Monday and 2 a.m. yesterday, a total of 212 volcanic quakes were recorded mostly in Batangas, 61 of which were felt, with intensities ranging from 1 to 5.
"Intensity 5 is strong. Probably the strong-intensity tremors indicate that there is a continuous magma intrusion beneath the volcano and this intrusion may lead to further eruptive activity," Science and Technology Undersecretary and Phivolcs director Renato Solidum Jr. explained.
But the worst is still to come from Taal Volcano and people living within the danger zone should not to return to their homes – at least those who have not lost them yet – as the volcano continues to manifest signs of an imminent "dangerous explosive eruption."
Solidum warned yesterday that the 311-meter-high volcano continued to spew lava and ash accompanied by strong temblors in the past 24 hours.
"The worst is not yet over and residents near the volcano should remain vigilant," Solidum told The STAR, as he noted the creeping cracks on the ground in surrounding areas since the country's second most active volcano started spewing ash and rocks on Sunday.
He said the occurrences of strong volcanic quakes and fissuring or cracks in the Taal Volcano area indicate continuous magma intrusion to the crater that could lead to a more violent eruption.
"We advise people not to go into the 14-kilometer danger zone because of the possible pyroclastic density current. They cannot return yet because of the danger of ashfall," Solidum said, noting that Taal's abnormal activity could last for weeks or even months.
Pyroclastic flow is a mix of hot lava blocks, pumice, ash and volcanic gas.
"The continued ashfall may damage the roofs of houses while the tremors may destroy houses on hilly areas or steep slopes due to threat of landslides," Solidum said.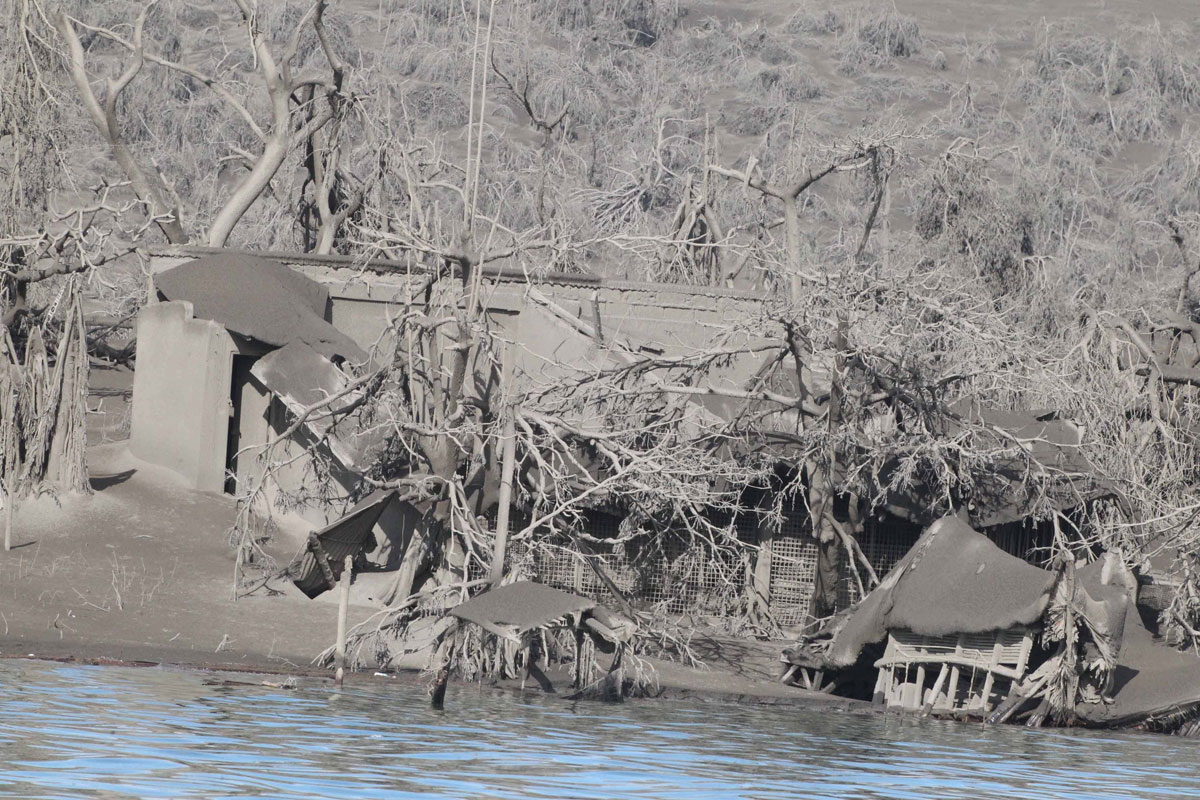 Taal's alert level remained at 4 as of yesterday afternoon, meaning a hazardous explosive eruption is still possible within hours to days.
As of 1 p.m., Phivolcs recorded lava fountaining at Taal, which generated an 800-meter-high, dark gray, steam-laden plume that drifted southwest of the volcano.
New fissures or cracks were also observed in Barangays Sinisian, Mahabang, Dahilig, Dayapan, Palanas, Sangalang and Poblacion in Lemery, Batangas; Barangay Pansipit in the town of Agoncillo; Poblacion 1, Poblacion 2, Poblacion 3 and Poblacion 5 in Talisay, and Poblacion in the municipality of San Nicolas.
The road connecting Agoncillo to Laurel, Batangas also had a crack, Phivolcs said.
Phivolcs' Volcano Monitoring and Eruption Prediction Division chief Mariton Bornas said fissures sometimes become degassing vents, which may emit steam or other chemical compounds.
"This time, the cracks are not that wide, but in the 1911 (eruption), fissures were created after the strong eruption, and then the ground sank," Bornas said.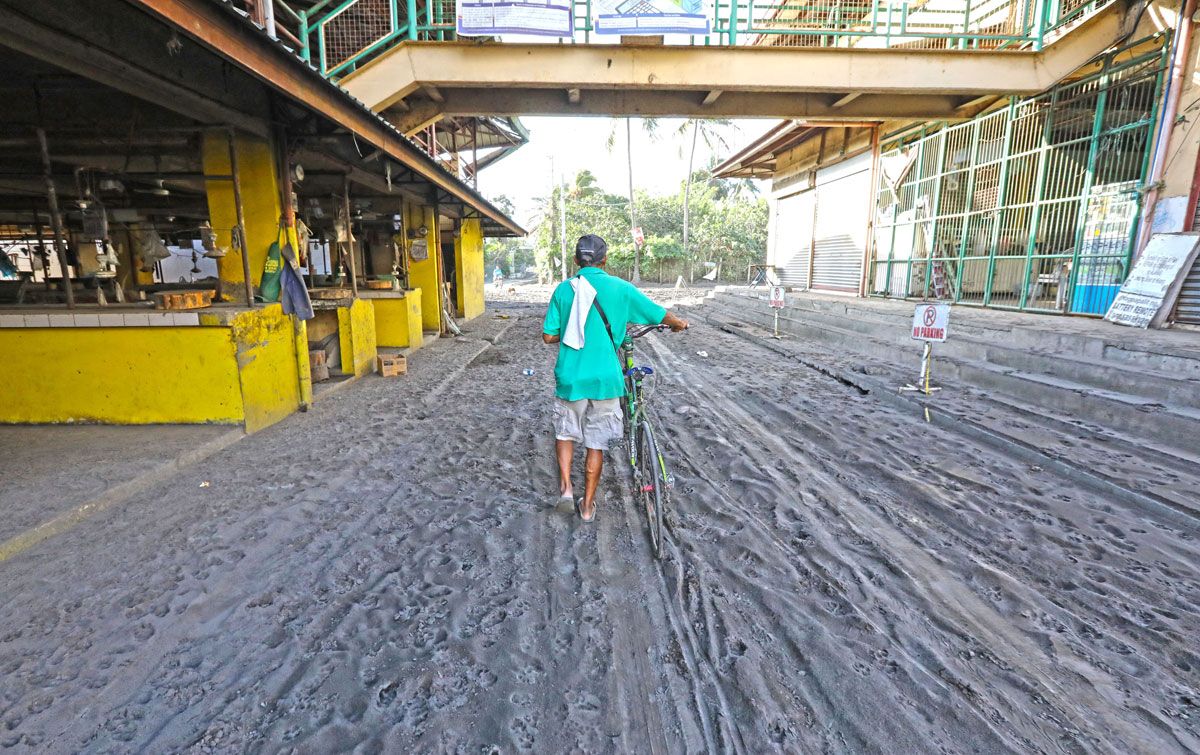 Deceptive Taal
While the ash plume, or the cylinder-shaped ash column produced by Taal's eruption on Monday, was smaller compared to Sunday's phreatic explosion, it does not mean that the volcano is slowing down.
The phreatic or steam-driven explosion on Sunday produced an ash plume about 10 to 15 kilometers high, which reached Metro Manila and as far as some provinces in Central Luzon.
"There has been no more ashfall in Metro Manila since (Monday). The ashfall is dependent on the wind direction, on the height of the eruption column. Last Monday it was only two kilometers (high) compared to the 10 to 15 kilometers last Sunday, which reached farther areas," Solidum said.
"Let's detach what we see visually. The strong tremors continue, which is an indication, obviously, that magma is moving upward, and it's coming out," he added.
Solidum also noted the increase in the amount of sulfur dioxide emitted by Taal, which is also an indication of a magmatic eruption.
As of yesterday, the sulfur dioxide emission was measured at an average of 5,299 tons per day, way above the normal 500 tons.
Sulfur dioxide is a toxic gas responsible for the smell of burnt matches. It is released naturally by volcanic activity and is produced as a by-product of copper extraction and the burning of fossil fuels contaminated with sulfur compounds.