Spike In COVID-19 Cases Feared: 'Stay At Home, World War C Not Over'
M in MECQ is not malling. The Department of Health warns that the threat of a "second wave" of coronavirus disease 2019 (COVID-19) is real.
Alarmed by the influx of people in malls over the weekend as quarantine rules were relaxed, the Department of Health (DOH) reiterated its call for the public to stay at home, saying that the threat of a "second wave" of coronavirus disease 2019 (COVID-19) is real.
According to DOH Undersecretary Maria Rosario Vergeire, the easing of restrictions should not lead to complacency.
The government placed Metro Manila, Laguna, Bataan, Bulacan, Nueva Ecija, Zambales, Pampanga and Angeles City under modified enhanced community quarantine (MECQ) effective May 16, Saturday. Cebu and Mandaue cities were reverted back to ECQ while the rest of the country graduated to general community quarantine or GCQ. This will be until May 31.
"We understand that many people have been looking forward to going back to their old lives.  We want to remind everyone that World War C is not yet over.  We are only at the beginning of our long battle against COVID-19," Vergeire said in a virtual press conference on Monday, May 18.
Read more: Who's to blame? Crowding in malls, roads under MECQ, GCQ bewailed
Vergeire warned of a possible "second wave" of COVID-19 cases if people stop observing infection control protocols such as physical distancing, wearing of face masks and frequent handwashing.
The official reminded local government units and operators of malls and other establishments to make sure that the minimum public health standards are upheld to stop the spread of COVID-19.
Vergeire pointed out that the easing of ECQ was not intended to encourage people to go out of their homes.
She reported that the number of confirmed COVID-19 cases in the country had reached 12,718 due to 205 new cases recorded on Monday, May 18.
Of the new cases, 145 came from the National Capital Region and eight from Region 7 or Central Visayas. The 52 cases came from other regions.
Vergeire said there were seven new fatalities, bringing the death toll to 831.
She added that the number of recoveries went up to 2,729 after 94 more patients survived the disease.
Justified
On Monday, a medical doctor representing a private sector project expressed support for the government's decision to ease quarantine measures despite limits in COVID-19 testing, saying people cannot hide from the virus forever and should return to work.
Minguita Padilla, medical team chief of Project Antibody Rapid Test Kits (ARK), said while the threat of COVID-19 remains, the government has set guidelines on how to go back to work and to protect the vulnerable sectors.
"We cannot hide from the virus forever. It will take a while before we have a vaccine," Padilla said in a press briefing. "We have guidelines, the DOH has guidelines, the DOLE (Department of Labor and Employment) has guidelines on how to go back to work."
"We have to always remember the virus is there. But we cannot forever hide, because forever hiding and avoiding may be more deadly than the disease… We have to just protect our vulnerables; the vulnerables we have to protect," she said, noting that 80 percent of COVID-19 cases are mild or asymptomatic.
Project ARK is a private sector initiative that aims to help the government expand COVID-19 testing in the country. Padilla said the project has so far tested 31,281 people, most of them in Metro Manila. About 5.2 percent or 1,644 tested positive for the virus.
Padilla said there is no perfect test for COVID-19, noting that even the PCR or polymerase chain reaction test, the so-called gold standard in testing, can miss one-third of the cases even in people who display symptoms of the coronavirus.
"Even the gold standard is not really gold. It also has limitations," she said.
Padilla said people should always be aware of the threats posed by the virus, which has so far infected more than 12,000 people in the country.
"You always have to live as though the virus is there, as though you are infectious, and the person beside you is infected. That is the only way," she stressed.
According to Padilla, Project Ark has conducted tests in Manila, Pasig and Makati and is planning to do more in Muntinlupa, Taguig, Rizal and Batangas.
Spike in cases
Malacañang is expecting a spike in COVID-19 cases because of the failure of some people to observe physical distancing in malls last Saturday.
The government allowed malls to partly reopen in areas that have shifted to MECQ, the transition phase between the strictest ECQ and the more lenient GCQ.
"Pagkatapos po ng Sabado, sigurado ako – tataas po iyan nang napakatarik, dahil nga po binalewala natin ang social distancing at iba pang health protocols (After Saturday, I am sure we will see a steep increase because we disregarded social distancing and other health protocols)," presidential spokesman Harry Roque said in a press briefing.
"If many of us remain stubborn, many would catch COVID-19. We will be like other countries which saw an increase in COVID-19 cases after relaxing restrictions because people did not comply with health standards," he added.
Roque reminded malls to comply with health protocols and to ensure physical distancing or face closure or legal action. He said under the Bayanihan to Heal as One Act, a law that grants the President special powers to combat the pandemic, the requirements set by the Inter-Agency Task Force (IATF) for the Management of Emerging Infectious Diseases should be implemented.
"There would be criminal liability if they do not exert or if they do not fulfill the obligations that they are supposed to do. There should be enough employees, security personnel who will enforce these guidelines. Otherwise they would face closure," the Palace spokesman said.
Roque said mall managers should ensure that there is a two-meter distance among people and wearing of face masks must be strictly observed.
"To the malls that cannot follow social distancing and crowd control, it's easy: you should be closed again," he said.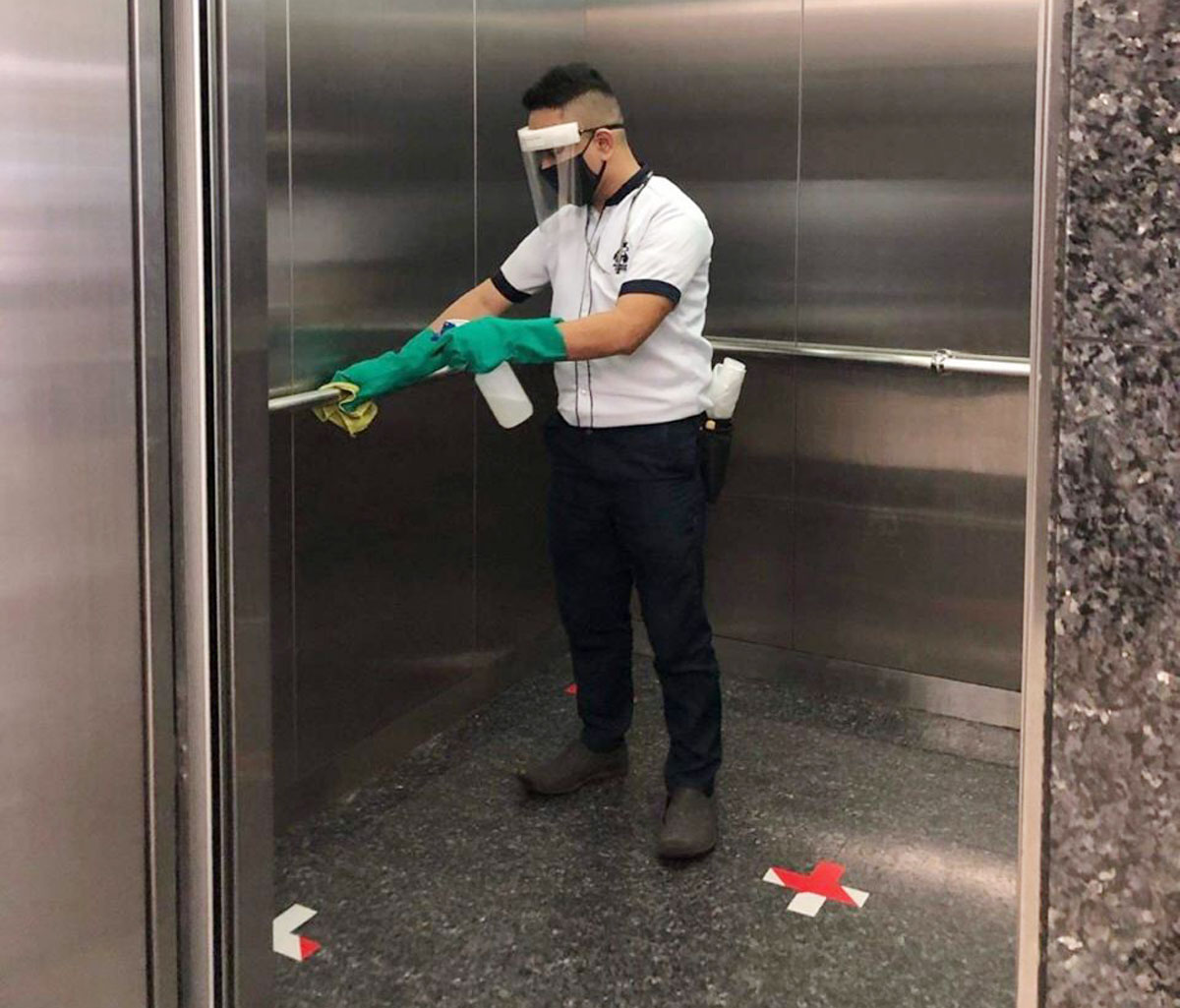 Limited healthcare capacity
 Roque said the government is working to avoid a second wave of infections because the Philippines has limited capacity in hospitals. He said Metro Manila has a total bed capacity of only 13,457, a bed capacity of only 9,468 for isolation, 1,963 ventilators, 1,303 intensive care unit beds and 2,686 ward beds. He warned that hospitals could be overwhelmed if the country experiences a huge increase in infections.
 At present, the Philippines has only 30 testing facilities and 2,908 healing centers, while the total capacity of isolation facilities established by local governments is only 40,497.
 "If we remain stubborn and we continue to troop to public places, the cases will double... and the case doubling time will be shorter... Perhaps in one or two weeks, we will run out of beds and other patients will have to stay in the street," Roque warned.
 He said areas where quarantine restrictions have been eased could be placed under ECQ again if COVID cases increase.
 "If the cases increase and we cannot provide critical care to the sick... everyone would return to ECQ," he said. "If you don't want that, let us limit our movement outside our houses."
 Despite the problems encountered, Roque believes it was not a mistake to relax quarantine restrictions in some areas. He stressed that the country also needs to gradually reopen the economy even if the threat of the virus remains.
 "We need to ensure the livelihood (of our people) so we are reopening our economy. It was not done for malling," Roque said.
 "It is scientific and economic. We consider all these in the decisions made by the IATF. The decision was made that there was a five-day doubling rate and that we have capacity as of now to provide critical care and medical attention to the sick... as of now. But our assumption is our countrymen would extend full cooperation," he explained.
 Roque also agreed with Sen. Nancy Binay, who warned of a "tsunami of cases of infection" after the reopening of malls.
 "Pagagalitan na po siguro ako ni Presidente, pero sang-ayon po kami diyan. Kaya nga po ang aking babala, kapag hindi tayo nag-cooperate, sa kalye na po tayo pupulutin (Perhaps the President would get angry with me, but we agree with that. This is why I am warning, if we don't cooperate, we will end up on the street)," he said.