Retired Chief Justice Lucas Bersamin Resumes Stamp Collection
The passion of the country's former top jurist is not just for retirees like him but for young ones as well.
What do you intend to do after retirement?
For former chief justice Lucas Bersamin, who bowed out of the judiciary on Oct. 17 after reaching the mandatory retirement age of 70, he now has time to rediscover his passion for stamp collection.
Last week, Bersamin graced the launching of "The Art of History" exhibit of the Philippine Postal Corp. (PHLPost) in Manila featuring various stamp designs including flowers, fruits, animals, insects and some of the country's heroes.
The exhibit is part of the 252nd anniversary celebration of PHLPost, which was established in 1767.
Stamps bearing the faces of some Filipinos who made the country proud such as Miss Universe titleholders Gloria Diaz (1969), Margarita Moran (1973), Pia Wurtzbach (2015) and Catriona Gray (2018) as well as boxing champion Sen. Manny Pacquiao were also part of the exhibit.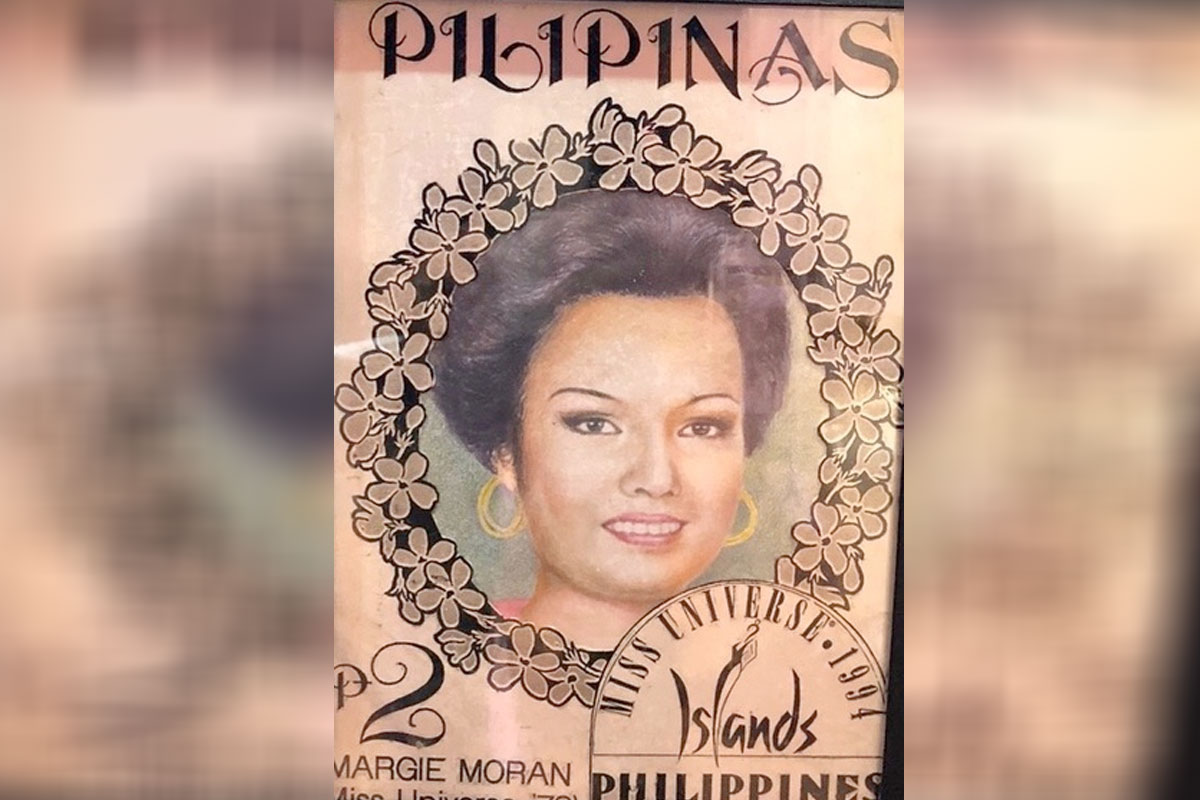 "The Art of History" also featured the stamps designed by artists of PHLPost, including Victorino Serevo, who is a stamp making veteran of 25 years; Rodine Teodoro, who is into digital and traditional painting, and Eunice Beatrix Dabu, who is the go-to artist for most of the PHLPost stamps depicting diplomatic relations.  

"I have been an avid stamp collector myself," Bersamin said in his speech. "When they asked me to be keynote speaker, I seized the moment and I am not regretting it because I finally rediscovered my old passion for philately."
Bersamin said his fondness for stamp collection started when he was in the seminary where philately was introduced in one of their classes.
His interest grew stronger when he learned that one of his uncles along with other loved ones and close friends were also into stamp collection.
"I remember the days in high school when I cut out and soaked letter corners to get the stamps, and drying them between pages of old newspapers. Those (things) I miss for I have been too busy with my work as a judge in the past 33 years or so to have time for such activity," he stated.
While it may sound old-fashioned for some, Bersamin believes that collecting stamps not only develops one's creativity, but also adds to knowledge of Philippine history, the people and their contributions to the country.
"This is a hobby that will enrich (you)," he said.
During his retirement party at the Supreme Court, Bersamin was presented with his portrait using stamps bearing his official photo. The portrait was also displayed during the opening of "The Art of History" exhibit.
With advances in technology and the prevalence of electronic mail, social media and other messaging platforms, is snail mail through the postal service, requiring the use of stamps, still popular among Filipinos?

Maximo Sta. Maria III, officer-in-charge of the Assistant Postmaster General, says it is. He emphasized that it is not new technology that is hurting their business, but the private companies that offer the same service. 
"That is a very common question. Of course, it is still relevant. If there is postal service, the stamp industry will remain alive and relevant. It was first introduced in 1854 (by then Spanish governor-general Antonio de Urbiztondo), but it is still existing until now," Sta. Maria said.
Sta. Maria said even millennials are getting hooked on stamp collection and the traditional methods of exchanging letters as they relish a more human touch in their correspondence with loved ones by snail mail.

"The emotional and the personal touch were lost because everything has become instant. You cannot appreciate the emotional aspect. So the millennials want something personal… that is what some millennials are looking (for) now," Sta. Maria said.
He added that young people are also drawn to philately because they like the more detailed and powerful designs as well as social relevance of the new stamps.
For PHLPost to thrive and compete with private companies, Sta. Maria said they are becoming more active and sensitive to what people need. He sees the PHLPost becoming a "market-driven institution" in five to 10 years.
This Friday, Nov. 15 at the Manila Central Post Office, PHLPost will officially launch the "Pinoy Icon" stamps to honor iconic OPM or Original Pilipino Music artists such as Rene Garcia, Rico J. Puno and Joey "Pepe" Smith.