Is This The Grave of Forgotten War Heroine Maria Orosa?
Maria Orosa was not among the names inscribed on the book of people buried behind the Malate Catholic Shool, until her grave marker was unearthed just in front of the tomb last Saturday, Feb. 8 — to the surprise of historians and her family.
Could this be the long missing grave of forgotten World War II heroine Maria Orosa?
Orosa's grave marker was accidentally unearthed by a team of archaeologists from the University of the Philippines (UP) digging up a former mass grave behind the Malate Catholic School.
Orosa, a guerrilla captain, was the country's first food nutritionist who was credited for creating the banana ketchup. She was among the 100,000 civilian casualties during the liberation of Manila.
The UP team led by Grace Barretto-Tesoro is piecing together the ruins of a 1950s memorial tomb that was destroyed by the school management five years ago due to some superstition.
The archaeological project, aimed to be the country's first best practice of forensic exhumation, was formally unveiled to the public earlier today, in time for the 75th commemoration of the bombing of Remedios Hospital on Feb. 13, 1945.
The mass grave is believed to contain the bones of Antonio Lahorra, a medical doctor, and 10 other hospital volunteers, who were killed after the school that served as the makeshift Remedios Hospital was bombed by the Americans with artillery shells.
Matthew Westfall, a military historian himself whose grand uncle Nikolai Prokopoff was among those buried in the grave, took the initiative of reaching out to the UP team in a bid to save the memorial.
"I'm always a visitor here as an expatriate, but I'm a Filipino by heart. But I realized this lost history strengthens that connection and gives me more insights into my family history in the Philippines," Westfall told The Philippine STAR.
"The finding of the grave is significant, especially because she's been forgotten. This is to remember her, and now, we know she was honored and commemorated at some point in the past," Westfall said.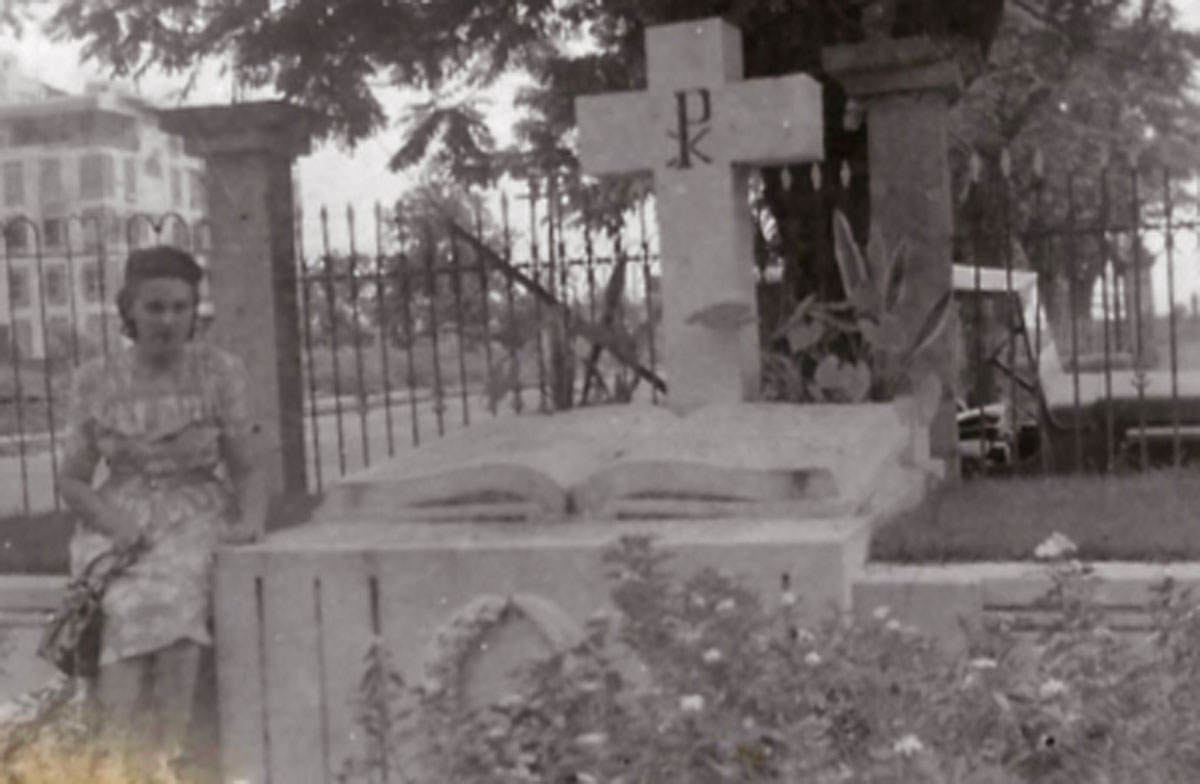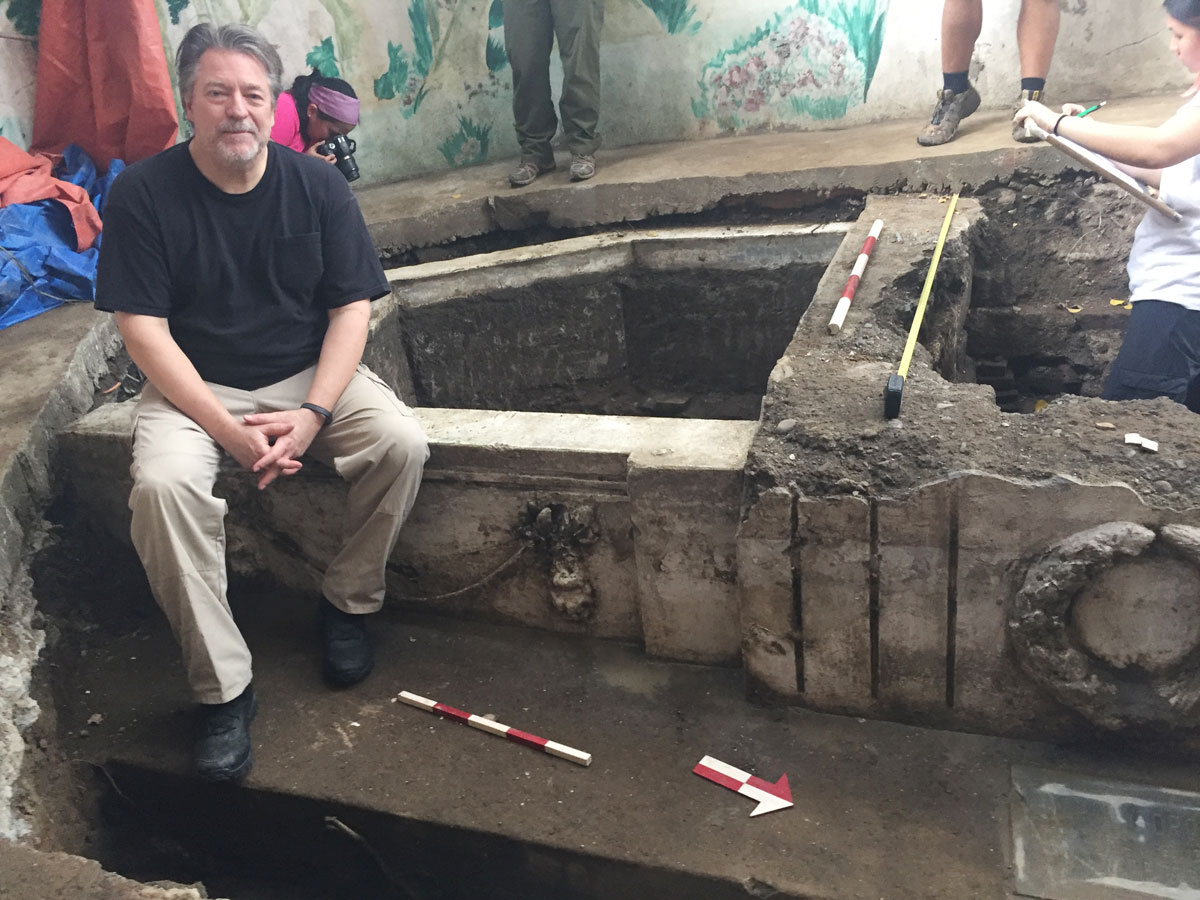 The memorial grave was once a symmetrical rectangular tomb with a laurel bass relief, as well as a book made of cement that bore the names of those buried there.
Interestingly, Orosa's name was not among those inscribed on the book, until her grave marker was unearthed just in front of the tomb last Saturday, Feb. 8.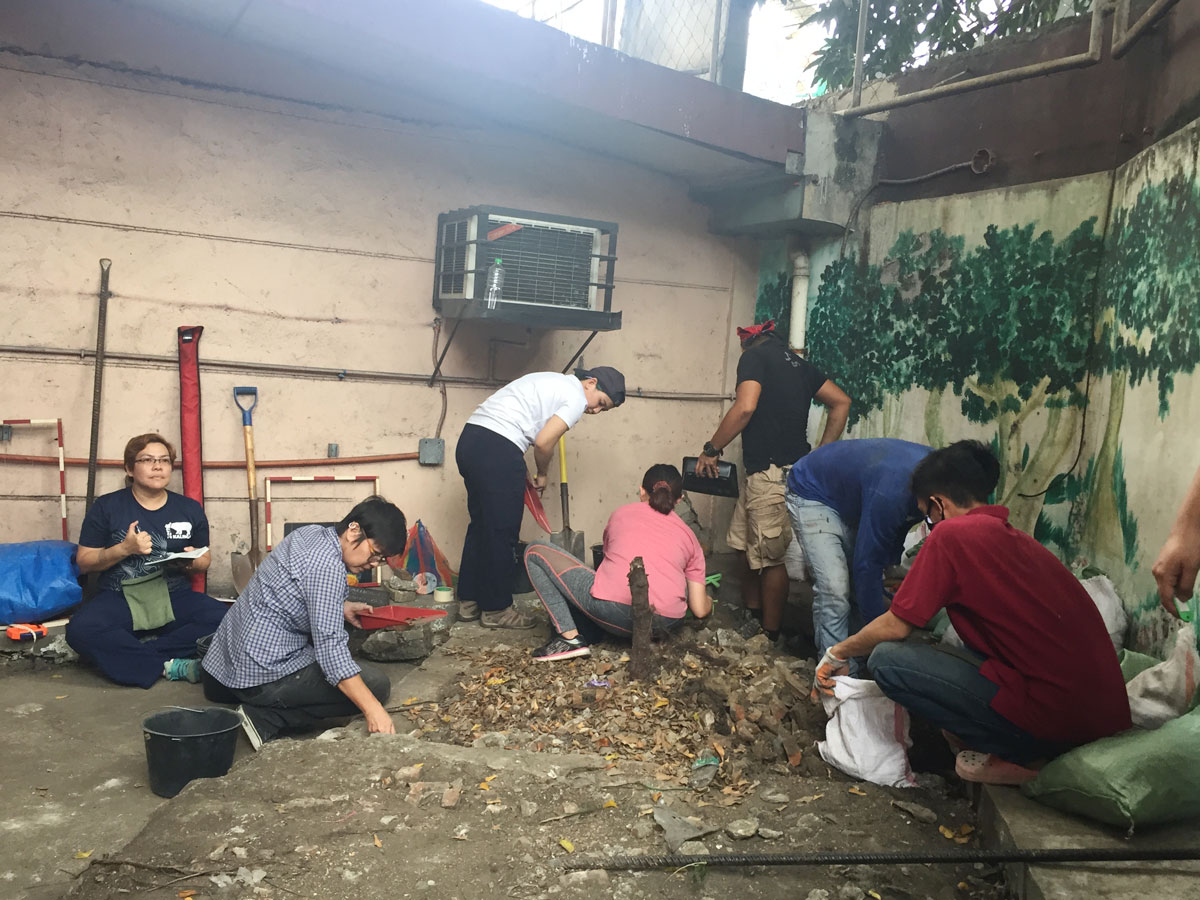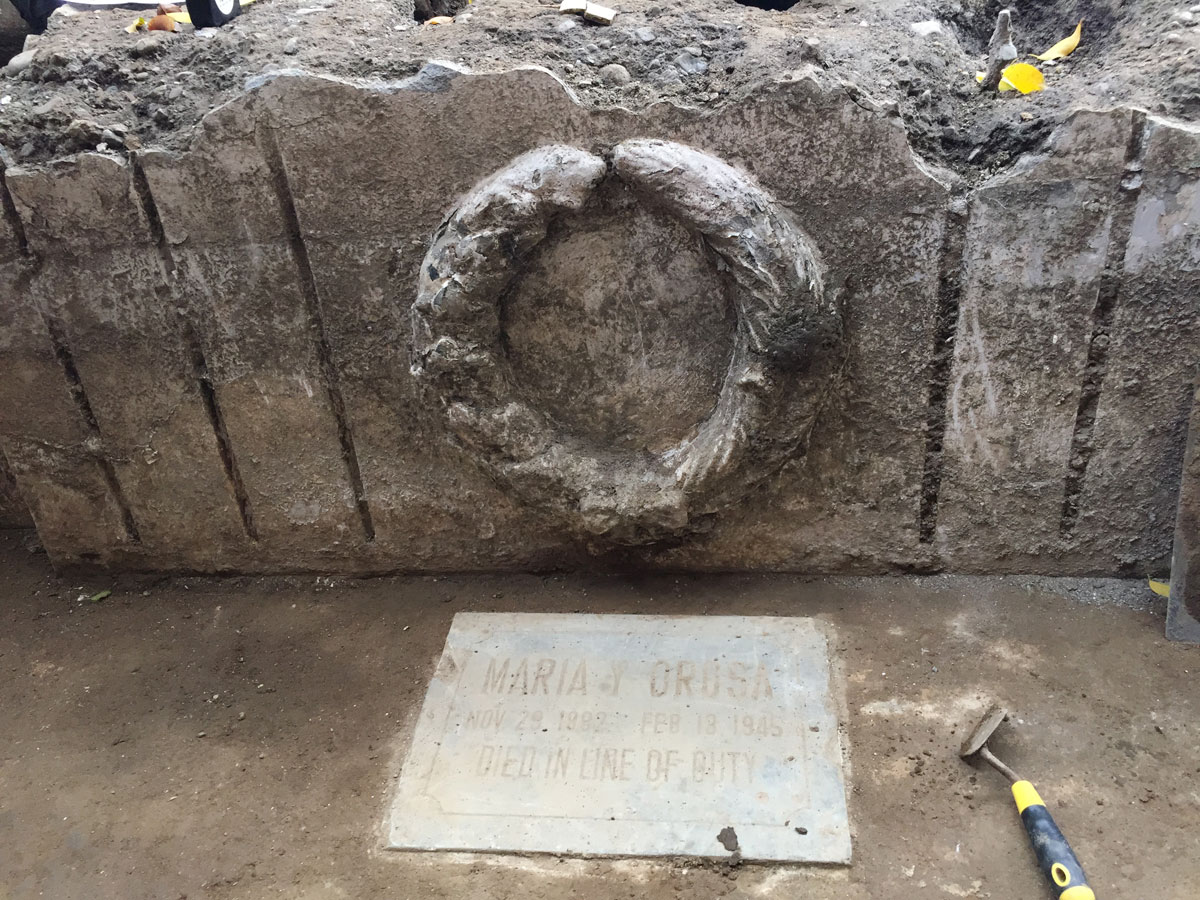 The UP team had just jackhammered the cement that covered the front yard of the tomb, when they chanced upon Orosa's grave marker bearing the date of her birth and death, and the epithet: "Died in line of duty."
The discovery ignited a social media frenzy among mostly history buffs, who shared a photo of Orosa's grave marker that got leaked to netizens.
As head of the government's food preservation division, Orosa, then a guerrilla captain, helped in smuggling preserved food to prisoners of war. She was injured after a shrapnel hit her heart. She was brought to Remedios Hospital and was among the 400 people killed during its bombing.
The team would like to clarify the viral Facebook post, which misled netizens into believing the whole memorial grave contained Orosa's bones only.
The team did not want the public to forget that the grave contained 11 other wartime casualties, site director and UP archaeology lecturer Andrea Cosalan told The STAR.
Until the bones are exhumed and subjected to forensics by lead pathologist Dr. Raquel Fortun, it remains to be seen if Orosa's bones were indeed also buried there. 
Nonetheless, Orosa's clan members are thrilled about the possibility that her long missing remains have been found.
The surviving kin of Orosa attended the commemoration rites at the Malate Catholic School and Malate Church.
"We discovered (it) through Facebook and other relatives and we are very happy, because the missing links we have been looking for are being discovered. We really don't know where she was interred. All we know is that she was in a mass grave, but we don't know where," Charito Orosa Hilario told The STAR. She is Maria Orosa's first cousin because her father Vicente is Maria's older brother.
Apolinario Orosa, who is Maria Orosa's nephew, recalled that as a 20-year-old man he would drive Maria from their Batangas hometown to Manila where she worked at the Bureau of Plant Industry as head of the food preservation division.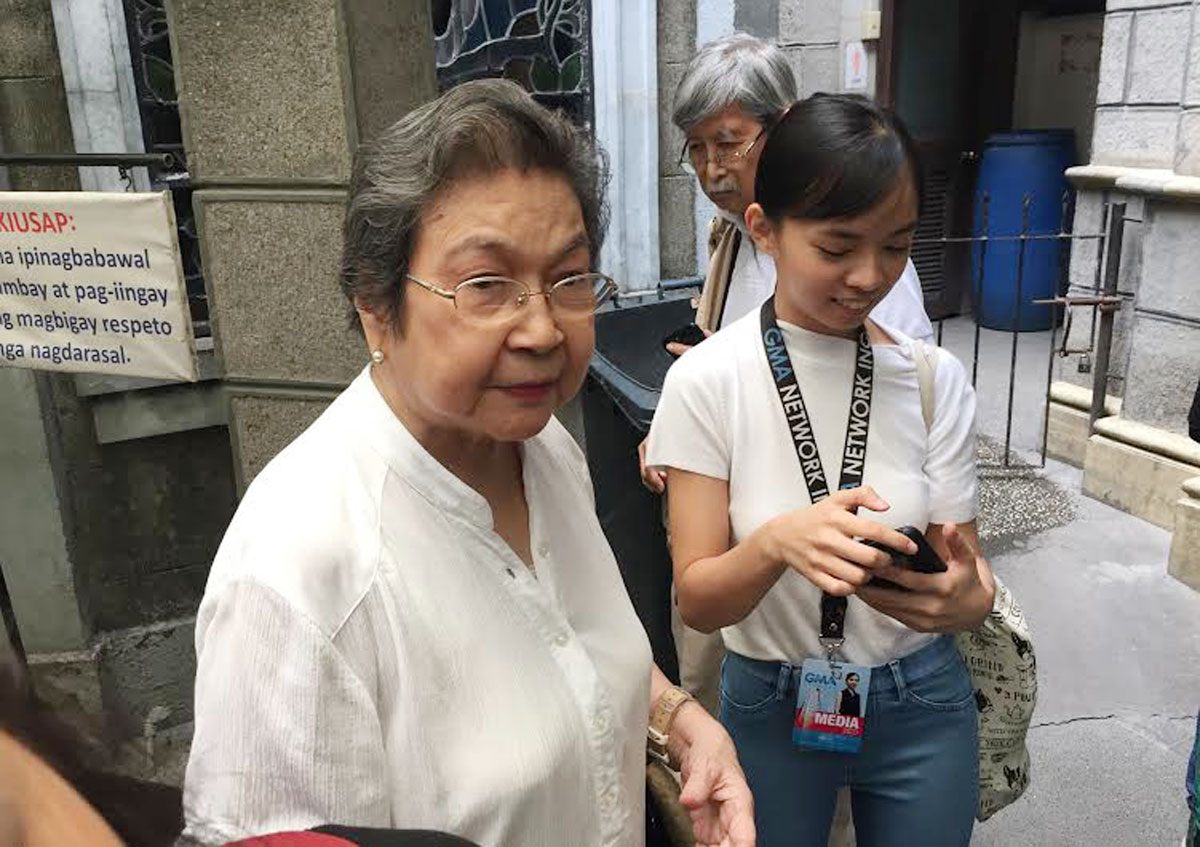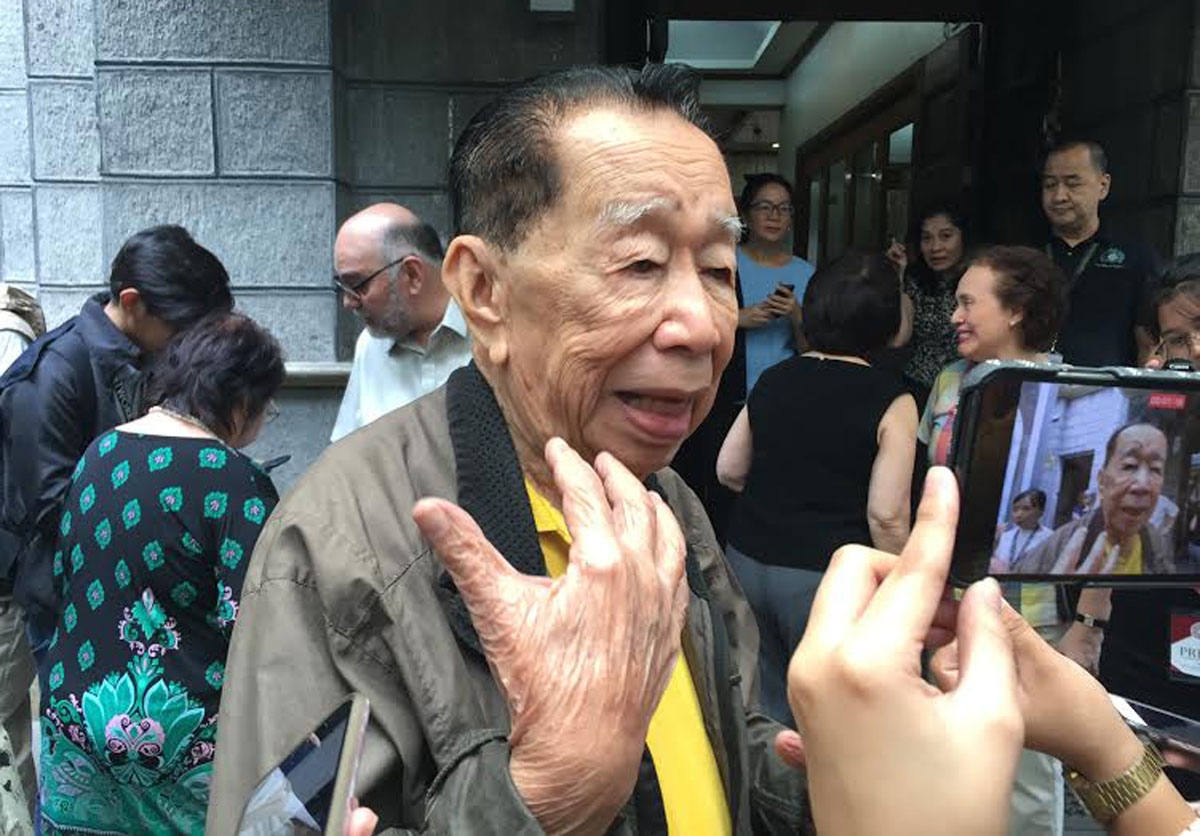 Apolinario even recalled convincing Maria to go home to their hometown in Taal to flee the war, but as a guerrilla captain then, she did not want to abandon her post.
Aside from helping smuggle preserved food items to be delivered to prisoners of war to keep them alive as a food nutritionist, Apolinario also remembered her as among the few women during the time to drive a car.
"She was a very well dressed woman. Very neat, always (wearing) shiny shoes and brand new clothes. Her passion was food. She tried to reach all the many housewives in the Philippines, trying to teach them how to prepare nutritious food," Apolinario said.
Apolinario  further described his "Tia Mary"  as a bit boyish. "When we visit her in Batangas, she would play with me and box with me. There was nothing effeminate with her. When she was young she contracted small pox, so her face is pockmarked as well as all of her body. And she became quite obese," he said when asked what she remembered about his aunt.
Apolinario said he was glad that finally, her bones could really be under the grave marker.
"I was relieved finally that they found her. I don't know if it's the exact grave, because she was buried in a common grave. I don't know exactly where until they fond the marker. The irony of it is that it was found the same week of her death anniversary, which is today," he pointed out.
Maria's life and works as a nutritionist was well documented by her nephew Helen Orosa del Rosario in the book "Maria Y. Orosa: Her Life and Work."
"I was the closest relative to have stayed with Maria Orosa during the Japanese occupation, and the last to have seen her alive," Del Rosario wrote in the book published in 1970.
"I saw her quite often in her office (in) San Andres (Manila) and at our house on Taft Avenue where she was then saying, and once, upon greeting her, I cried and clung to her for no apparent reason. She then gave me a pack of cigarettes which bore the picture of (American) General Douglas MacArthur and the inscription 'I shall return…When I said goodbye, I embraced her tightly and she remarked, 'Mahina pa ang loob mo ('You seem faint-hearted.') Now I know why I cried: instinctively, I had felt it was the last time I would see her," Del Rosario wrote.
Del Rosario's daughter Chic Francisco, who joined the commemoration, told The STAR she recalled visiting the Malate Catholic School with her late mother as a young girl to see an obelisk that contained Maria's name.
"Prior to this maybe, 20 or 30 years ago, my mom and I visited and there was a marker above ground. If I remember it right, it was solely her name, and the priest warned us it eventually had to be removed," Francisco said.
As for the grave marker unearthed, it was also the first time for her to see it, Francisco admitted.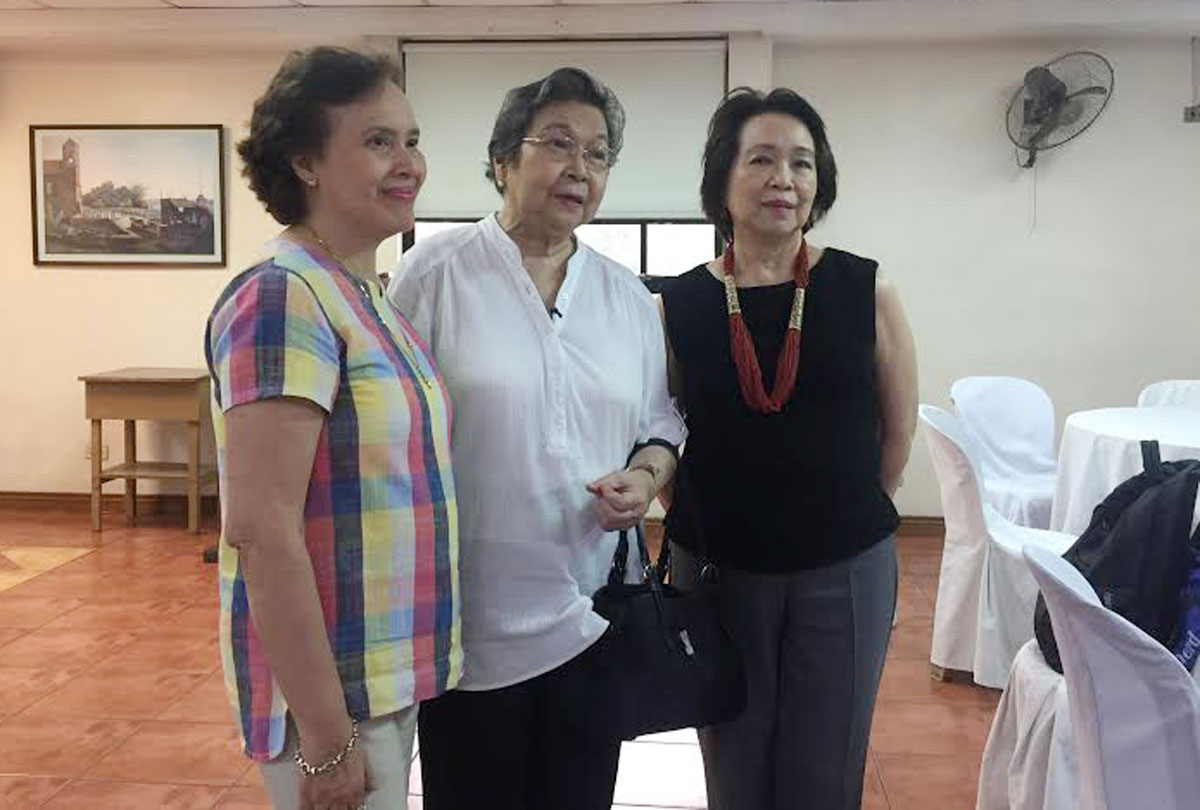 Del Rosario's book gave a detailed account of Maria's guerrilla activities. In artist Lyd Arguilla's account cited in the book, she recalled talking with Maria about joining the guerrilla movement, and she promptly remarked: "What do you want me to do? What can I contribute? I'm ready, willing, and able."
Maria's guerrilla name came to be ""Anggue," and her code name incidentally was "Ready, Willing, and Able," Arguilla wrote in her account that was first published on Jan. 5, 1946.
Maria invented the powdered soya beans that came to be known as "magic food" that would save the lives of many American soldiers and guerrillas at a time food was scarce, Arguilla said.
The book also included an annex of Maria's researches, from utilizing fruits to manufacture wine, preparing concentrated canned food, extracting nicotine insecticide from tobacco dust, any many other research findings documented by her assistant chemist Jose Sulit.
Maria is the fourth child of Simplicio Orosa and Juliana Ylagan. She was born on Nov. 29, 1893 in Taal, Batangas. After graduating with a pharmacy degree from the University of the Philippines in 1915, she left for the United States as a government scholar in 1916 and worked as a household helper to a governor general's mother-in-law and an assistant to the dean while studying at the University of Seattle, where she got degrees in pharmaceutical chemistry, food chemistry, and pharmacy. She returned to the Philippines in 1922 and worked at the Bureau of Plant Industry as head of the food preservation division until the outbreak of the war.
The Philippines has officially recognized Orosa's contributions to the country. Her home province, Batangas, installed a bust and historical marker in her honor. A street in Ermita, Manila (where the Court of Appeals of the Philippines is located), is named after her, as is a building in the Bureau of Plant Industry, according to Wikipedia and Del Rosario's book.
During the 65th anniversary of the Institute of Science and Technology, she became one of 19 scientists who received special recognition and on Nov. 29, 1983, the National Historical Institute installed a marker in her honor at the Bureau of Plant Industry in San Andres, Manila. In commemoration of her centennial birth anniversary, the Philippine Postal Corporation issued a postage stamp in her honor. Her hometown of Taal, Batangas also celebrated the 125th anniversary of her birth on Nov. 29, 2018 and Google celebrated her 126th birthday the next year with a Google Doodle.
 Remedios Hospital
While Orosa's bones could not yet be ascertained in the mass grave, the UP archaeological team would focus on exhuming the bones of a hospital doctor and 10 others who are documented to have been buried in the excavation site.
Buried in the site was Westfall's grand uncle Prokopoff, a Russian military officer and émigré to the Philippines who worked as an engineer at San Miguel Brewery, and who was shot by a Japanese sniper on February 13, 1945. He was brought to the Remedios Hospital where he died of his injuries on the day of the bombing.

Besides Westfall's grand uncle, also buried there was the brother of historian Pedro Picornell, who wrote an account of the bombing in his book "The Remedios Hospital, 1942-1945: A Saga of Malate."
Pedro and his brother Jaime, then 15 years old, were volunteers in the hospital. Unfortunately, his brother bled to death with his legs mangled after the bombing.
Other identified bodies there are that of Gloria Fernandez, Carlos Sabral, Neils A. F. Hansen, Juanito Chico, Gustavo Basa, Allan Affzellius, Andres Cailles and Francisco Massip. Most of them were hospital volunteers during World War II.
Picornell wrote of the fateful Feb. 13 bombing: "I heard the whistle of a shell and threw myself on the ground. Shell after shell hit the hospital and the crowded courtyard for unending minutes as shrapnel and bits of bodies flew all over the place… I took a look at myself and felt all parts of my body — I was stunned, but otherwise, I had not gotten a scratch."
Westfall has expressed belief Orosa's bones could be in a second mass grave on the corner of Remedios and Mabini Streets in Manila based on the account of Picornell who survived the attack.
The UP team hoped to reach out to the families of these war casualties and get their DNA to determine the identities of the bones.
School historian and campus ministry coordinator Frankmar Cabeltis said the school would like to make amends by saving the remains and rebuilding the grave.
"The school is a hallowed ground. It is a sacred place. They are martyrs, not ghosts, and they should not be feared. They should be honored as victims of war," Cabeltis emphasized.