'Heroic' Coast Guard Officer Thankful To Have Saved Lives
Seaman First Class Ralph Barajan of the Philippine Coast Guard considers any promotion and recognition as mere "bonus" after he fulfills his duty to protect people.
As a nurse attending to sick patients, he used to feel helpless seeing people die. But not anymore.  Seaman First Class Ralph Barajan of the Philippine Coast Guard (PCG) single-handedly saved the lives of the passengers and crewmembers of the ill-fated MV Siargao Princess when it sank in the waters off Sibonga, Cebu.
It was raining intermittently on Nov. 7, the 30-year-old Barajan recalled, when he boarded the Siargao Princess at the Port of Loon in Bohol before 10 a.m. along with the 50 other passengers and seven crewmembers of the ship.
Over 30 minutes after they left port, water started to seep into the vessel. Its hatch cover became detached due to strong waves. The voyage started to become a nerve-wracking ordeal.
According to Barajan, the passengers were praying for survival when he arrived. He calmly called the ship's crewmembers to assist all children and the elderly ahead of other passengers in donning life vests.
He then instructed all of the passengers to move to the rear portion of the ship and asked the captain to declare "abandon ship" as the front portion of the Siargao Princess was already sinking. After initiating a distress call from the ship, they all jumped into the water.
They were still more than five nautical miles away from Sibonga in Cebu. Barajan recounted reminding the passengers to calm down since they were wearing life jackets, as they waited for the PCG's rescue teams to arrive.
"I don't want to see people die in front of me. So that pushed me to do my best to save the lives of the passengers," Barajan, who is a registered nurse, said.
"I worked as a nurse and I felt so helpless seeing people die in front of me. I could not do anything to save their lives. So when I found myself in this situation at sea, I immediately said to myself, 'I can do something to save the passengers'," he added.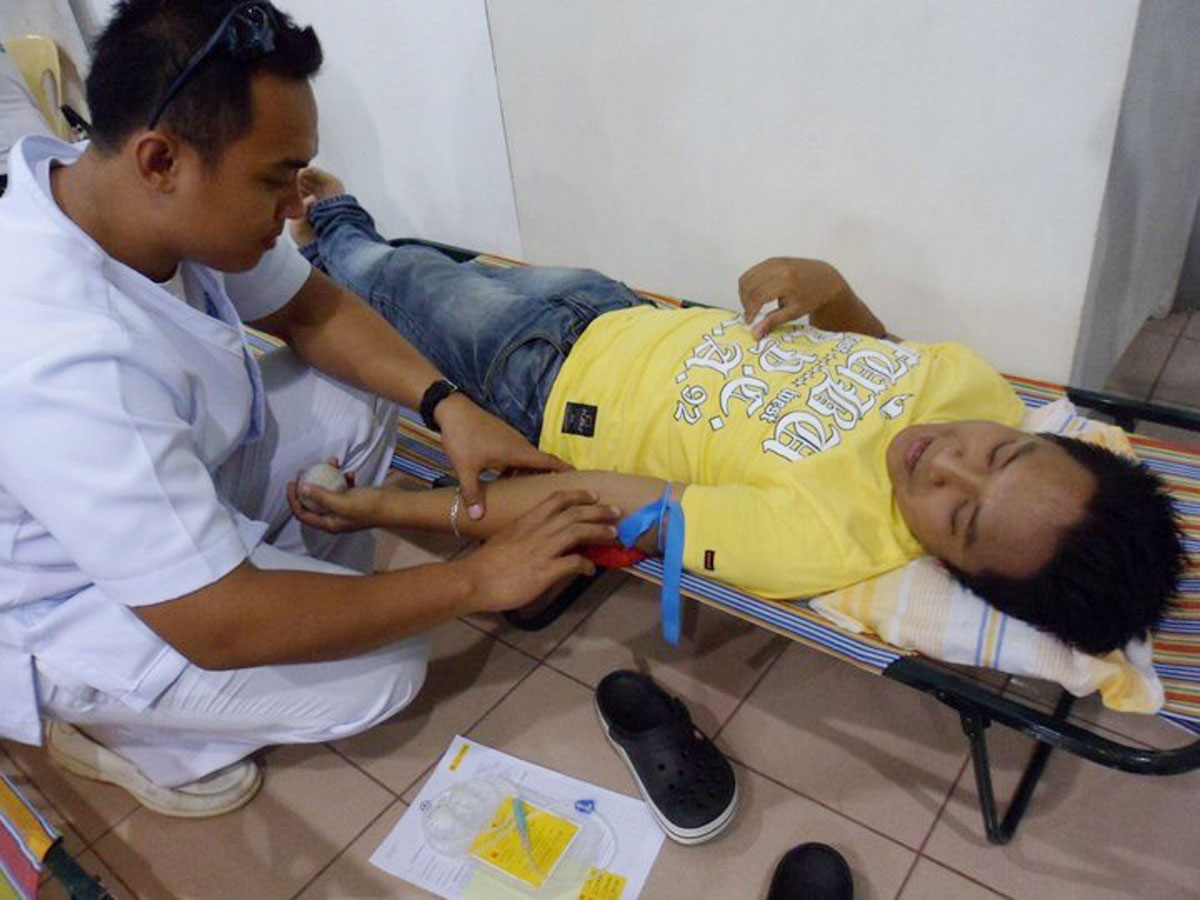 Overwhelmed
For Barajan, he just did his duty as a rescuer and a member of the PCG. People thought it was a heroic deed.
Barajan admitted being overwhelmed by the attention and praise he received from his superiors, colleagues, friends and even strangers.
A photo of Barajan attending to some of the passengers aboard a vessel is making the rounds online. It has reached the attention of PCG commandant Vice Admiral Joel Garcia, who vowed to give him the promotion he deserves.
Garcia announced that Barajan would be promoted to petty officer second class, a rank that would make him eligible to be commissioned as a Coast Guard officer. This would be the PCG's way of recognizing Barajan's "exemplary attitude and courageous act" during the disaster at sea, Garcia explained.
"Barajan has genuinely lived up to the PCG's core values of professionalism, commitment and gallantry," Garcia said.
Like other Filipinos seeking greener pastures, Barajan decided to leave nursing and join the PCG in 2012. From seaman first class when he entered the PCG, he was promoted to petty officer third class in 2017 after being picked as "officer of the year." In 2018, however, he was reverted to seaman first class after he failed to fulfill a condition attached to his promotion, which was to undergo schooling for one year.
Barajan explained that he failed to comply because he was sent to China for a job-related seminar. Despite the unexpected turn of events, Barajan moved on, saying that getting a promotion or any recognition was not his top priority.
"I have experienced being promoted. What I am doing now is to do better in my job. I now consider promotions and recognitions as bonus for doing more than what is expected of me," Barajan noted. 
Now that he has drawn the attention of many people, Barajan refuses to be distracted and vows to get back to his normal working life. He appreciates all of the good wishes especially from their local officials and community in Bohol.
According to his Facebook account, Barajan is getting recognitions from his alma mater the Holy Name University in Bohol as well as the provincial council for his good deeds. He has also been giving interviews to local media outlets in Bohol and Cebu.
Asked for a message to his fellow PCG members, Barajan said, "Let us continue to have the passion to perform our duties… (fulfill) our obligation to the Filipino people. There are a lot of people who need us."