DILG Chief: Filipinos Must Have Mental Health Support, Including COVID-19 Patients
Interior Secretary Eduardo Año, a two-time COVID-19 survivor, is pushing for more mental health support especially for those undergoing the ordeal of testing positive for the disease.
Take it from someone who has contracted the coronavirus disease (COVID-19) twice: the experience was no joke.
Interior Secretary Eduardo Año, a two-time COVID-19 survivor, is pushing for more mental health support especially for those undergoing the ordeal of testing positive for the disease.
He first tested positive for COVID-19 during the onset of the outbreak in March, when he had only mild symptoms. But his second bout with the novel coronavirus in August was tougher, requiring his confinement in a hospital for two weeks due to a more severe condition.
Año observed that mental health support is lacking for those who test positive for COVID-19 as the government focuses its response on treating the physical symptoms and preventing transmission. Even when people turn out to be negative for the disease, waiting for the results could be part of the ordeal.
He stressed that mental health support should not take a back seat. Año spoke of anxieties that came with the symptoms, even admitting that the thought of having one foot in the grave for severe cases crossed his mind.
Año is now advocating for psychological support and counseling for COVID-19 patients, including those who are experiencing only mild physical symptoms or are asymptomatic.
"Kaya meron tayong mental anxieties, different kasi ang COVID. Maraming papasok sa isip mo. Kasama na ang natatakot na ma-discriminate. And uncertainties. Lalo kung may symptoms talaga. Kailangan preparation," he said in a recent radio interview.
No concrete steps
Malacañang, the Department of Health (DOH), the National Center for Mental Health and even private groups have been urging Filipinos experiencing difficulties amid the raging pandemic to call for support. They said there are hotlines available to help people deal with mental distress.
There is no comprehensive program to provide mental health support to COVID-positive individuals. Steps taken when individuals test positive do not include mental support. Instead the patients are immediately isolated, quarantined and treated for physical symptoms.
Año said that this should change. He noted that COVID-19 patients must know what to expect especially when being taken to a quarantine facility. "You're taking away, isolating the person from the family. Pumapasok sa isipan niya. Kailangan merong what to expect, this is what is going to happen."
He also emphasized the need to reassure infected persons that things will be alright and that it is not the end of the world.
"Huwag kayong matakot. Our (healthcare workers) are really competent enough. Pero walang magagawa kung too late. Kung nagtatago at ayaw mong sabihin at too late na," Año said.
Despite the call from Año, however, the DILG was unable to provide a framework or particular program when asked about mental health support for COVID-positive individuals.
Stopping transmission and reopening the economy remain at the forefront of government measures to beat the pandemic.
The National Task Force Against COVID-19 has already sounded the alarm on the rising number of suicides amid the pandemic. The NTF has also sought the help of spiritual leaders to provide counseling for people suffering from mental distress.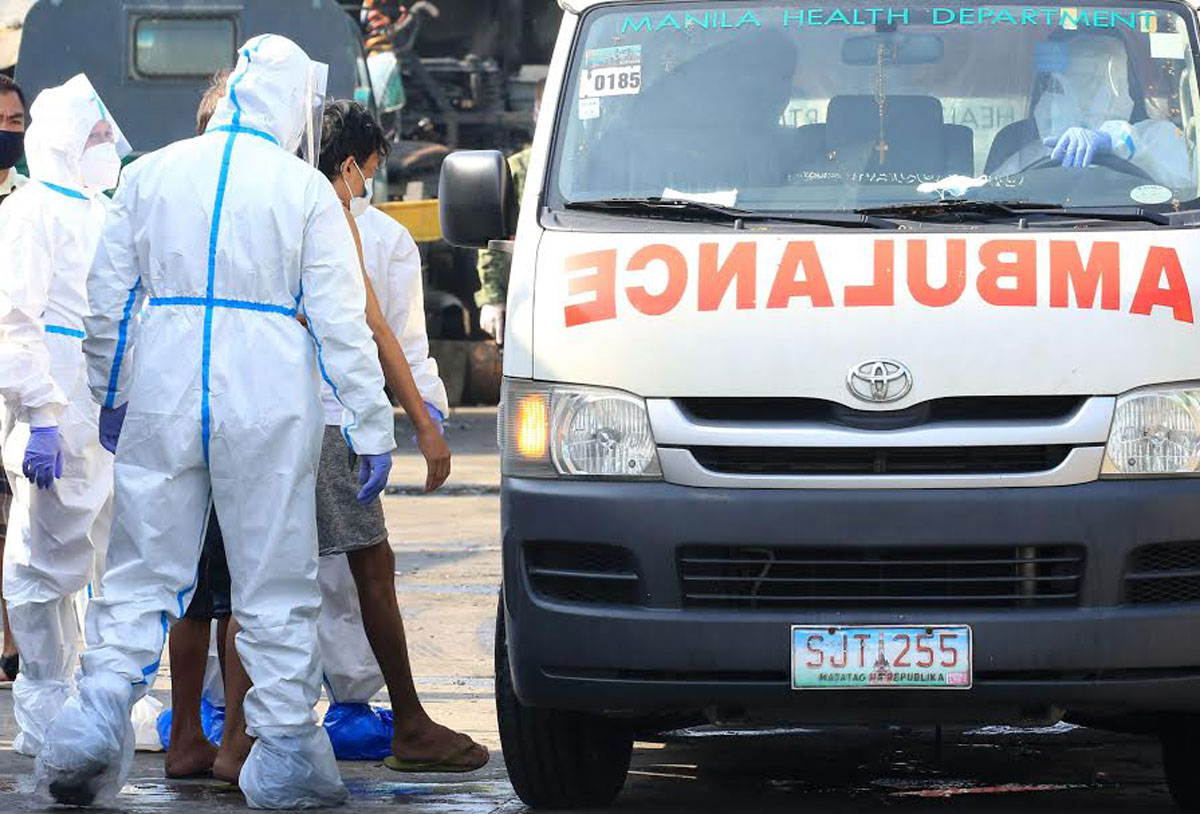 Paid vacation?
As the government pushes for a sweeping ban on home quarantine, more COVID-positive individuals are expected be isolated from their families.
Año and other officials liken the quarantine to a 14-day all-expenses-paid vacation, but this is not the case for many infected individuals, as he himself had experienced.
Government isolation facilities are largely underutilized as patients still opt to stay at home with their families despite higher risks of transmission.
Some local governments, such as in Quezon City, are trying to solve this by bringing isolation facilities closer to home.
The Department of Mental Health and Substance Use of the World Health Organization (WHO) has even crafted specific communication messages for people in isolation to support the mental and psychological well-being of this target group during the outbreak.
For people with limited social contact, the WHO has these pieces of advice:
1. Stay connected and maintain social networks. Use different platforms such as the phone, social media or video conference, to stay connected even while in isolation. The WHO also advised people in isolation to maintain personal routines, and create new ones under the circumstances.
2. Pay attention to needs and feelings. Engage in healthy activities that are enjoyable and relaxing, such as exercising regularly, keeping regular sleeping habits and eating healthy food.
3. Seek information updates and practical guidelines only from health professionals. The WHO has acknowledged that the deluge of information regarding the outbreak can cause more anxiety and distress. Individuals should also avoid following rumors that could make them uncomfortable.