DAY 3 IN PHOTOS: Animals Suffer, Too
The People for the Ethical Treatment of Animals is asking pet owners and the authorities to keep animals safe as well amid Taal Volcano's continuing unrest.
As thousands of residents in areas affected by Taal Volcano's unrest have evacuated, animal welfare group People for the Ethical Treatment of Animals (PETA) Asia is appealing to pet owners to keep their animals safe as well.
The PETA said yesterday it has started feeding and giving water to hundreds of animals that have apparently been abandoned by their owners in cages and in their compounds when Taal Volcano began erupting.
"In surrounding areas affected by the Taal eruptions, animals are at serious risk from ashfall and abandonment," the PETA said.
"Everyone living in the area has been ordered to evacuate, and countless animal companions were left behind, many because their families were not allowed to bring them. They face the danger of falling ash and further eruptions as they struggle to survive," it added.
The PETA has also appealed to the Armed Forces of the Philippines to allow evacuees to bring their pets with them.
Just like human beings, the PETA said ash emissions are also dangerous to animals.
To ensure their safety, the PETA urged residents affected by the eruption to keep their animals safe indoors with them and to prepare for emergencies by keeping on hand leashes, harnesses, carriers, medication and food.
"If you have to evacuate, never leave animals behind. There is no way of knowing what may happen to your home while you're away, and you may not be able to return for days or even weeks," the group said.
"Animal companions who are left behind may be injured or killed, become malnourished or dehydrated, or escape in fear and get lost. Good intentions aren't good enough – always take your animals with you," it added.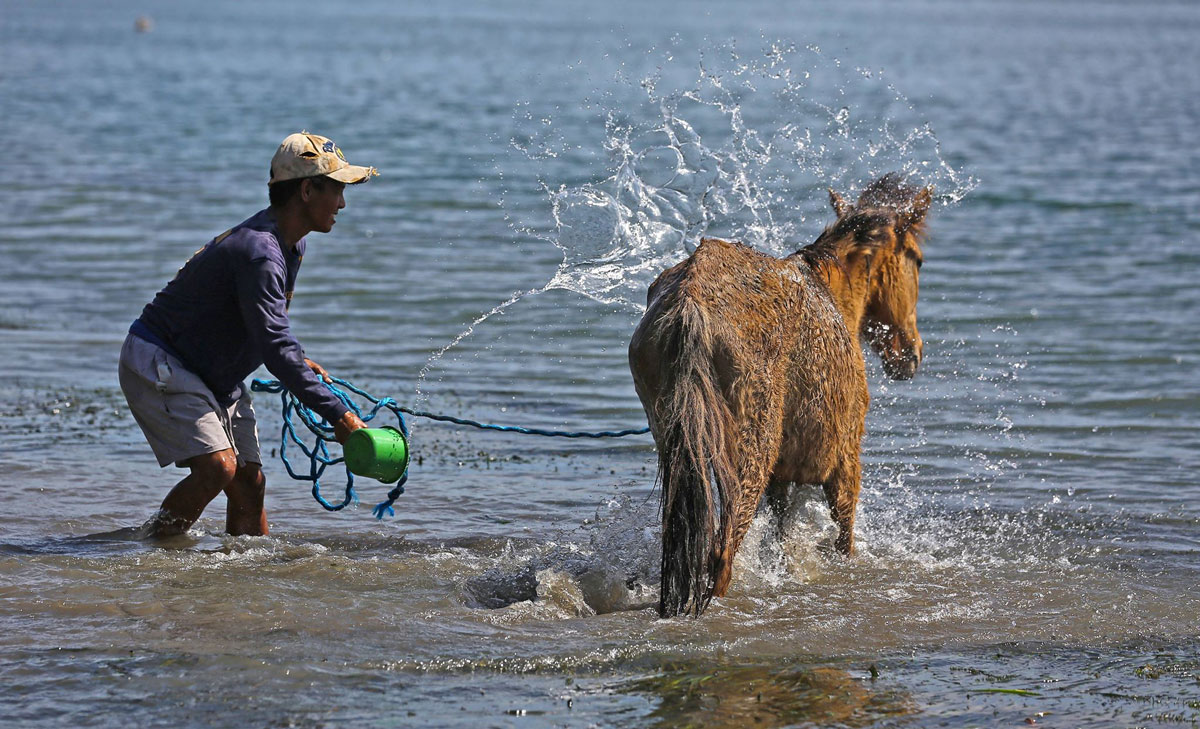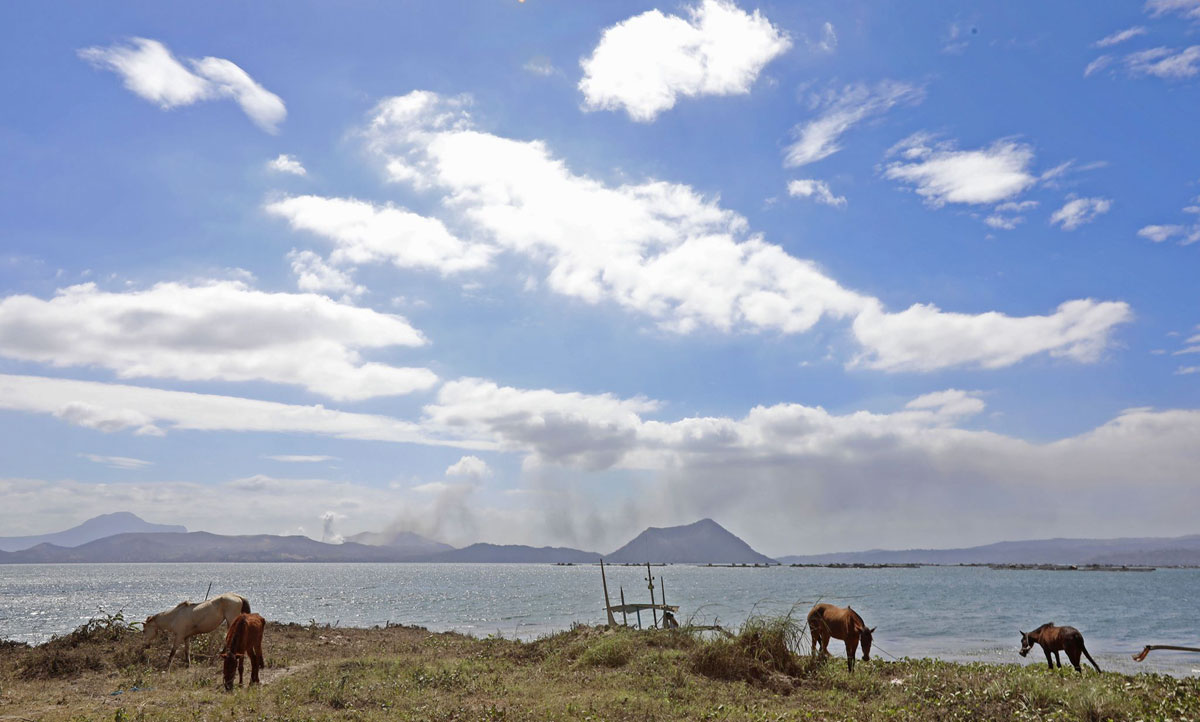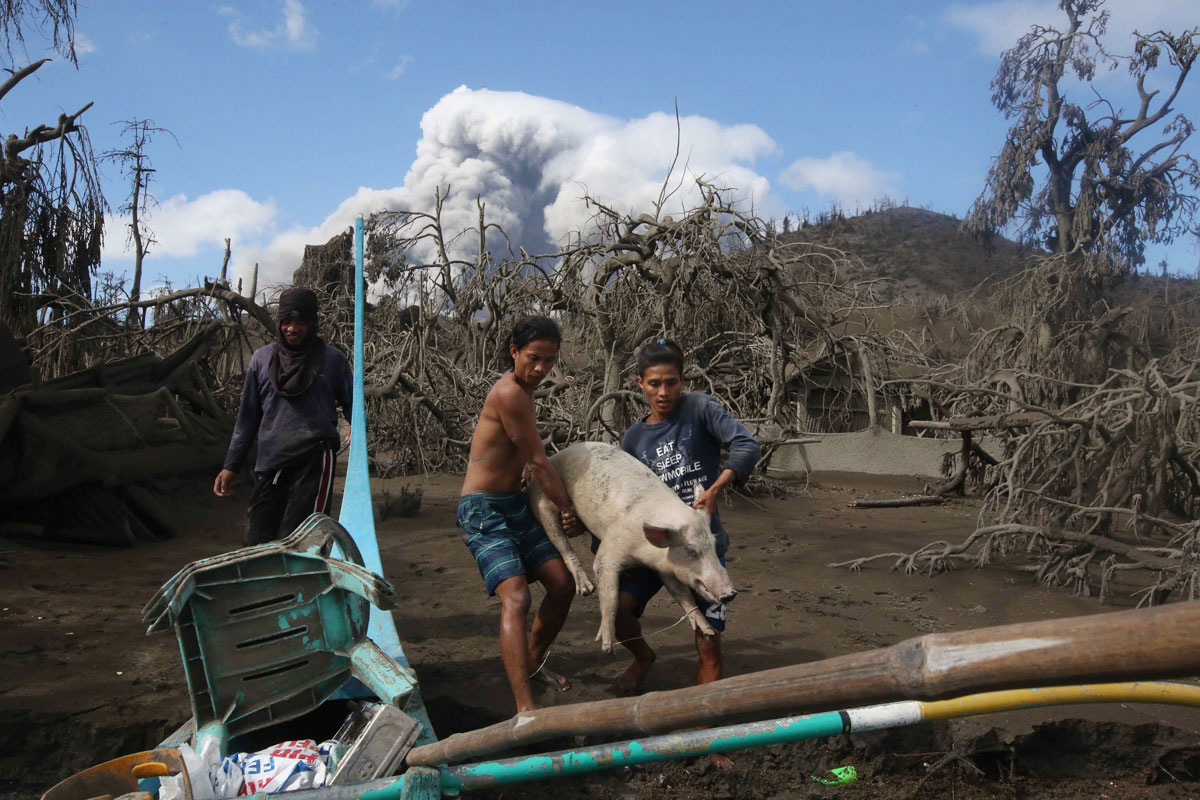 While the PETA acknowledged the need for residents to secure their safety first, it emphasized that the animals should be left in a secure area inside their house and not be tied outside or kept inside a cage.
The PETA also said pet owners should leave enough supply of food and water for their animals if these would be left behind.
"If you can't get to your home, contact a reliable neighbor or friend to check on your animals and get them out, if possible. Provide specific instructions for care," the PETA said.
Since the eruption of Taal Volcano, the PETA said that it has been working around the clock to help animals affected by the natural disaster and has done its best to go to Taal Volcano Island where some animals were reportedly abandoned.
The PETA urged residents who have spotted distressed animals to contact the group through 0999-888-7382 as it called for donations for the procurement of some equipment that will be used for the search and rescue of animals.
It also asked for donations of cat and dog food, leashes, collars, face masks and medical supplies for animals that were also affected by Taal's unrest.