Beyond Literacy: Facebook's Expanded 'Digital Tayo' Program Tackles Online Boundaries
According to Facebook, it saw the need to deepen the way it is doing digital literacy and to look at very specific personal concerns, such as privacy and having healthy online relationships and habits.
What does it mean for someone to cross your personal boundaries online? How do you use social media to promote a cause you believe in?
Recognizing higher dependency of the general public on the internet and social media , Facebook has expanded its digital literacy program in the Philippines to provide Filipinos with interactive content and resources on digital engagement and empowerment.
Last week, Facebook launched the second iteration of its flagship digital literacy program in the country called "Digital Tayo" that was first rolled out in 2019.
The expanded program provides new content on topics aimed at helping people learn skills to verify information on the internet, foster healthy online relationships and respectful digital discourse.
"We saw the need to deepen the way we do digital literacy and to look at very specific personal concerns, such as privacy and having healthy online relationships, having healthy habits," Clare Amador, head of public policy at Facebook Philippines, said.
"Our first set of modules (was) quite general and also very encompassing. This second set of Digital Tayo content is more specific, (something like a) deep dive," she added.
Digital Tayo 2.0 includes two new modules on digital engagement and empowerment, supported by free interactive resources crafted to help people further understand the topics in each modules.
Digital engagement
The digital engagement module contains lessons and activities to help students interpret cultural and social differences, respond and engage respectfully and evaluate, create and share different types of media content.
It contains information about how to engage in and maintain positive online relationships, such as by understanding respect and boundaries in the digital space. It also includes practical steps on how to verify information online.
In addition to helping students build healthy online relationships, the modules also addresses specific skills context, information quality and media literacy.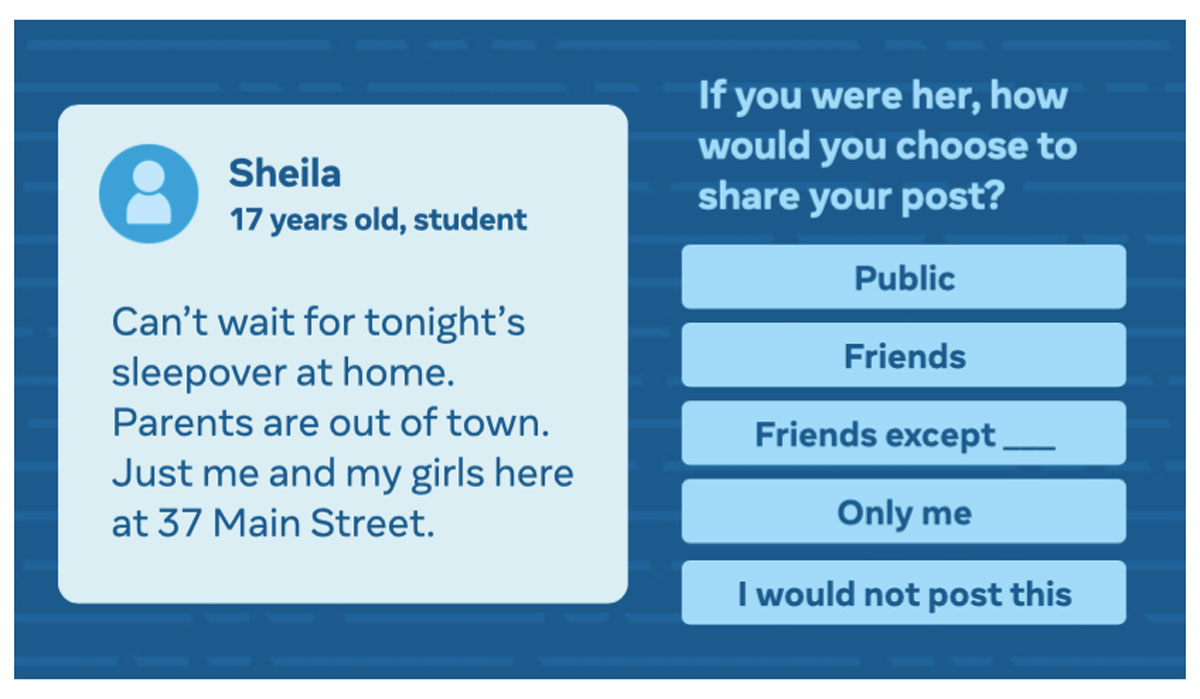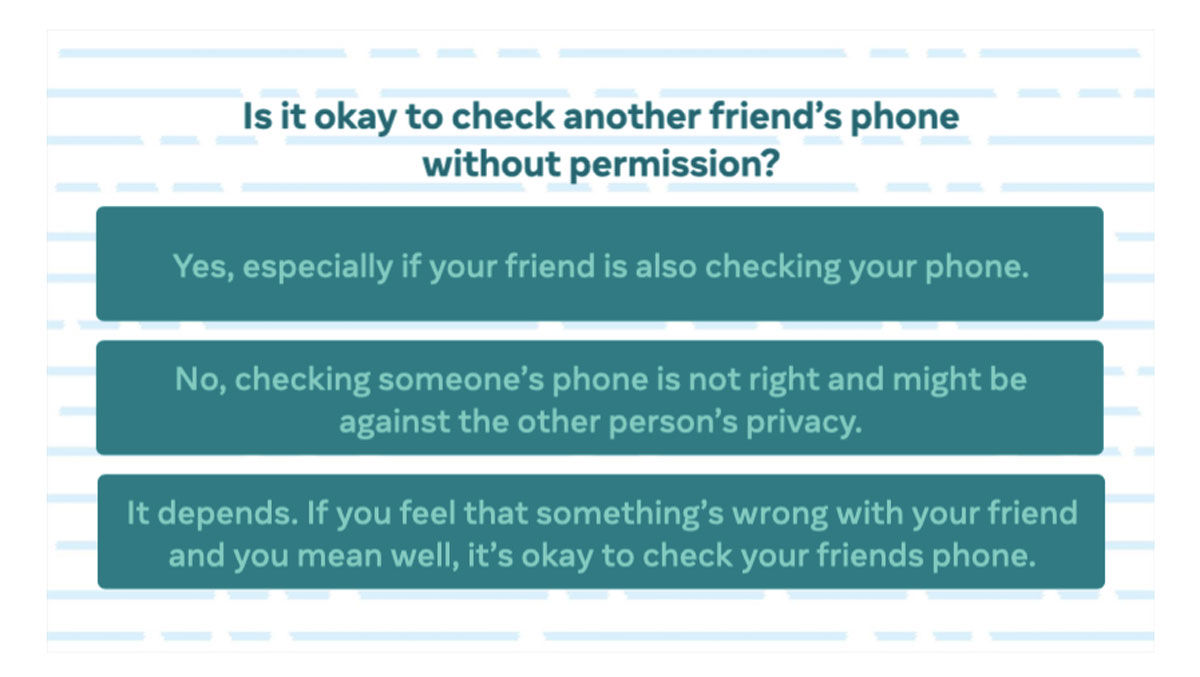 It contains the following topics:
 Respect and boundaries: Understand others' perspectives and feelings in the context of individuals sharing personal information online.
 Healthy online relationships: Explore qualities that constitute healthy and kind relationships and how online behaviors play a role in these relationships.
 What is verification?: Learn about information verification and why it is important for news consumers to verify online stories.
 The verification steps: Learn about the five-step checklist to verify the origin, source, date, location, and objective of a news image or video.
 Versions of media texts: Learn about media scraping and why its proliferation can make the news verification process more difficult.
 Best possible self: Leveraging digital skills to be the best version of yourself
 Digital empowerment
 Meanwhile, the new module on digital empowerment aims to help users participate in public matters and advocate for issues they care about through engagement and content production.
It covers topics such as building advocacy networks, raising awareness through media, using hashtags, developing initial plans for advocacy campaigns and exploring personal values.
"The digital empowerment module has lessons to help learners use technology and social media to spark positive social change and create online communities," Amador said.
"This is relevant for Filipinos who want to build their advocacies online as this module can show you how you can effectively build your network, raise awareness about your advocacy through media and then plan your advocacy campaign," she added.
Topics include the following:
 Advocacy and making change: Learn about advocacy and work on projects that matter to your community.
 Building your advocacy network: Learn how social networks can be leveraged to promote advocacy efforts.
 Raising awareness through media: Identify ways to promote awareness using social media.
 Hashtags: Learn how hashtags on social media can help raise awareness about an advocacy issue.
 Time for action: Learn how to develop an initial plan for your own advocacy campaign.
 Exploring your personal values: Reflect on how personal values can impact lives and future plans.
Online resources
Digital Tayo 2.0 also includes interactive resources such as videos, quizzes and sample scenarios to help students understand topics such as privacy, managing passwords, cybersecurity, healthy online relationships and the verification process.
The resources were developed for all ages and are available for free at http://digitaltayo.fb.com.
According to Facebook, Digital Tayo has already trained 400,000 Filipinos through in-person workshops and, more recently, online webinars and materials since its launch in 2019.
The first four modules covering topics such as privacy, safety, security, digital discourse and digital footprint also generated five million views across social channels of the initiative's partners.
Facebook said those who have participated in training sessions reported more confidence on how they will act and deal with different scenarios they encounter online, citing the increase in self-rating of the participants based on the post-training conducted.
"With Filipinos turning to technology to stay connected with friends and family throughout the pandemic, it is important for us to expand our digital literacy program," Amador noted.
"Together with our partners from government, academe and civil society, we aim to reach even more Filipinos online, and help them learn to use tools and resources to create more positive online experiences and while staying safe online," she stated.
Facebook worked with experts and partners in the government and civil society in developing the modules, which it said is a response to the significant increase in time spent online due to the pandemic.
June Gudoy, director for public affairs service of the Department of Education, said the expanded Digital Tayo program can equip students with critical thinking skills that allow them to safely navigate the online landscape.
"As online education will be an integral learning modality, we need to ensure students are able to discern well what they see and experience in social media and the rest of the public digital space," he added.
Shigemi Muramatsu, campaigns and advocacy specialist at Plan International, stressed the need to look at digital citizenship at the same level as communication classes, computer and values education.
"Digital citizenship is a compendium of important skills of critical thinking, communication, collaboration, and creativity. What we love about collaboration is that we address the problem through different points of view – making our efforts stronger and well-rounded across sectors," she said.
The expanded resources covers crucial areas needed in today's digital landscape, Marlon Nombrado, co-founder of Out of the Box Media Literacy, a non-government organization that advocates for better understanding and discernment of modern media, added.
"There's a lot of ground to cover in responsible digital citizenship: news verification, practicing empathy, respecting boundaries of people online, identity formation and taking part in community building," he pointed out.
"The expanded Digital Tayo comes at a time when more people are online and it responds to a crucial need for digital Pinoys," Nombrano said.