Holiday Binge? Detoxify With Functional Foods
Have you been eating a lot lately? Here are some tips on how to detoxify, what to eat to become healthier, and how to celebrate the coming new year safely amid the continuing pandemic.
The best way to start the New Year is to detoxify with food that aids in the transport, barrier, detoxification and immune system integrity in our bodies.
These are called functional food, which promotes gut health and prevents lifestyle-related illnesses like cancer, diabetes, obesity and cardiovascular diseases. A healthy gut means sufficient population of good bacteria and efficient nutrient absorption.
Why not adopt a diet which contains these healthy yet delicious food? Here are five categories to consider:
Cruciferous vegetables
Broccoli, cauliflower, daikon radish, Brussel sprouts, cabbage, bell peppers
Antioxidative and chemo-preventive, lutein in green vegetables reduce muscle degeneration and improve visual problem. Their dietary fiber that cleans out toxins, contains selenium and synthesizes seleno-compounds for additional health benefits.
Herbal teas
Peppermint, ginger, green, black teas
Catechins may prevent diabetes, cardiovascular diseases and obesity. Tea contains digestive benefits and provides relief from constipation, ulcers indigestions.
Berries and red wine
Blueberries, strawberries, cabernet, merlot
High in polyphenols, these antioxidants activate the immune system, promote growth of good bacteria and support good digestion. It likewise improves blood circulation and reduces chronic inflammation associated with heart disease. Most of all, it contains anti-aging properties.
Whole grains
Oatmeal, cereals, millet, quinoa, brown rice, whole rye, wheat, bulgur, wild rice, barley, sorghum
These foods are high in nutrients, antioxidants such as phytic acid, lignans, ferulic acid and sulfur compounds. Tannins in cereal grains help in urinary tract health. Being fiber-rich, whole grains promote healthy digestion helps lower risk of cardiovascular diseases, obesity and type 2 diabetes.
Fermented products
Yogurt, cottage cheese, kefir, aged cheese, tempeh, miso, pickles in brine, natto, kombucha, kimchi, sauerkraut
These are excellent sources of probiotics. They aid digestion, help nutrient absorption, improve behavior and mood to prevent anxiety and depression. Fermented food even supports heart health.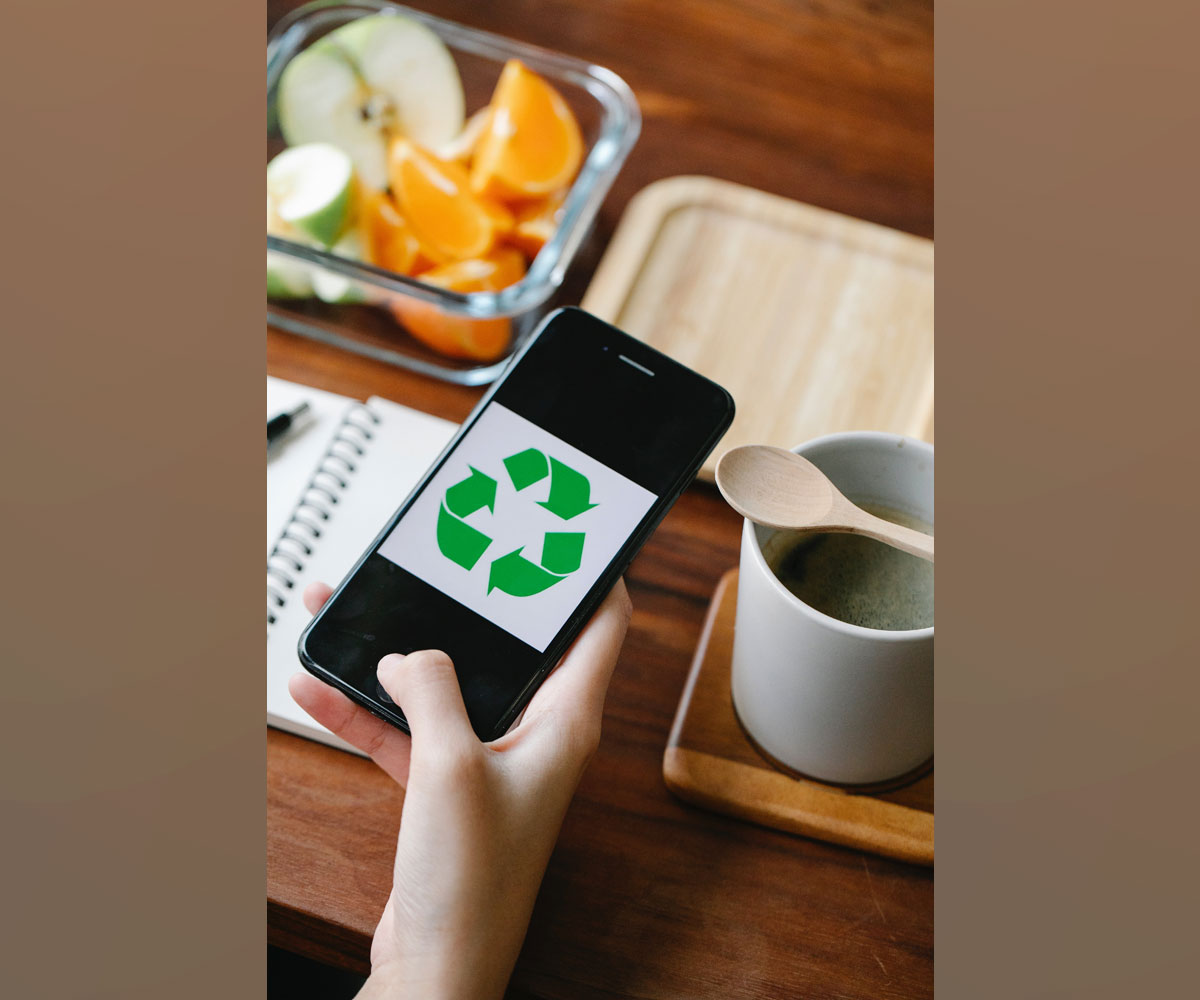 Food tips for physical and planetary health
This New Year, you may also want to assess your daily food intake as this is important to nourish your body, and impact your health in the long term.
The current pandemic underscores the role of diet in achieving the health of oneself and the planet. Consumption likewise affects the environment, depending on the different food groups on your plate, either plant-based or meat-based choices. Thus, we must consider planetary health as a moral obligation to sustainable development.
After all, the concept of healthy eating can be equated to sustainability and planetary health.
Consider the following tips that may elevate your choices to healthier and more sustainable ones:
Diversify
Proportion-wise, half of your plate should include colorful vegetables and fruits. The rest should be whole grains, legumes and nuts, unsaturated oils, fish and other seafoods. Eggs, poultry, dairy, red meats and starchy vegetables should be limited.
The latter groups are associated with high carbon emissions. The more plant-based your eat, the better for your physical health and for the planet.
Shop local
Support your community and propel local economy by shopping in nearby markets. Generally, nutrient contents are better conserved during short storage and close-distance transportation. Locally-sourced fresh produce likewise has lower carbon footprint.
Create a new dish
Develop new recipes from healthy and low carbon emission ingredients such as legumes, camote and other vegetables. Check out recipes like munggo croquette and camote turon. Replace common ingredients with healthier alternatives.
Reduce food waste
Food waste is a major contributor to global warming. Leftovers are inevitable during the holiday season, specially without proper menu planning, preparation and storage. Utilize them for casseroles, frittatas, soups, stir-fries or smoothies. Store excess food at freezing temperatures to prevent food poisoning.
Start a household garden
Plant your own crops at home. This promotes recycling of materials at home such as plastic bottles. Gardening is also good for our mental health.
6 tips to celebrate safely
The Benilde Well-Being Center (BWC) PsychEd team from the De La Salle-College of Saint Benilde also underscored the importance of celebrating the holidays safely amid the pandemic since vaccines offer only some degree of protection against COVID-19.
"For all seasons, safety and good health are priorities," the institution stated. "It is important to celebrate safely. Everyone has a responsibility for one's health, the health of others, and the welfare of the country," the organization said.
The team also sought recommendations from Dr. Susan Coffin, an expert in pandemic influenzas and an attending physician in the Division of Infectious Diseases at the Children's Hospital in Philadelphia, and Dr. Yesenia Marroquin, a clinical psychologist in CHOP-Division of Child and Adolescent Psychiatry and Behavioral Sciences, as to how to welcome 2022 without compromising health and safety.
Here are the six tips:
Give the gift of vaccination
Get yourself, eligible family members and friends vaccinated. It is still the best way to stay protected against the virus.
Communicate clearly
Be aware of the vaccination status of all your guests. Declare your safety precautions, especially around those who may not find it necessary.
Marroquin recommends to share your own vaccination status. Acknowledge others' perspectives. Avoid shaming. Instead, inform them of your health measures, such as avoiding events with people who aren't fully vaccinated or requiring guests to wear their masks inside your home.
Travel thoughtfully
Beginning in terminals and public transportation, follow as many precautions as you can. These include social distancing, sanitizing and wearing masks.
Household visitors should adhere to mandatory tests and requirements. Flights and long commutes increase the risk of exposure. A required quarantine should also occur after traveling and before interacting with others.
Set firm guidelines
Remind guests to wear masks at all times, unless actively eating or drinking. If staying indoors, keep windows open to increase ventilation. Set up staggered sitting. Consider the usage of disposable utensils and napkins. Cover food when not being served. Designate someone to serve food to avoid cross contamination. Be aware of potentially lax precautions during drinking sessions.
Skip physical contact
It is still not the time for hugs, kisses and handshakes. These increase the chances of contracting the virus. Older relatives and those with compromised immune systems may be particularly vulnerable.
Expand your options
Gather remotely. Share recipes before meal. Eat together virtually. Honor family traditions.
The BWC said health measures may be assertively communicated with gentle demeanor and smooth diplomacy. "It is better to err on the side of caution and behave prudently than run the risk of being exposed to infection," the group added. "We should always remember that if there is even one person infected, everyone's safety will be compromised. Being safe also means having better days soon."
About the author
Dr. Teddy Manansala, a registered nutritionist-dietitian, is a resident full-time and associate professor of the School of Hotel, Restaurant and Institution Management, De La Salle-College of Saint Benilde Manila. He is also a doctor of Philosophy and an adjunct faculty of Benilde School of Professional and Continuing Education for Nutrition and Dietetics program.