From Delivery Riders To Kindness Spreaders, These Other Frontliners Make Quarantine Life Easier To Bear
These men and women make life easier to bear during these strange and difficult times until we, hopefully, get to that point where we can all leave the ghosts of COVID-19 behind. Who are we talking about?
It's been almost a year since the Philippine government imposed varying levels of quarantine protocols to contain the spread of coronavirus disease 2019 or COVID-19, so we thought it might be fitting to honor the people who are also on the front lines aside from the healthcare workers.
These men and women make life easier to bear during these strange and difficult times until we, hopefully, get to that point where we can all leave the ghosts of COVID-19 behind. Who are we talking about?
Delivery riders
First on our list are perhaps the new 'kings of the road' (at least during the pandemic); men on motorcycles rushing past other vehicles to deliver food orders and help complete all kinds of business transactions made online. We think of delivery riders as vital tissues that prevent the muscle of our economy from further atrophying. Without their services, a lot of shops and restaurants would have ceased operating due to the absence of regular shoppers and indoor diners. Demand for delivery riders went so high during the height of tight lockdowns that those who suddenly found themselves unemployed, managed to stay busy.
We look at everyone who works in the logistics industry in the same respect. Men and women who analyze, coordinate, and oversee the supply chain of organizations to ensure that products and services are delivered to their intended customers without a hitch. These things are extremely difficult to pull off during a pandemic, so we give our utmost thanks to all our hardworking and reliable delivery riders, who take good care of our parcels before they land in our hands.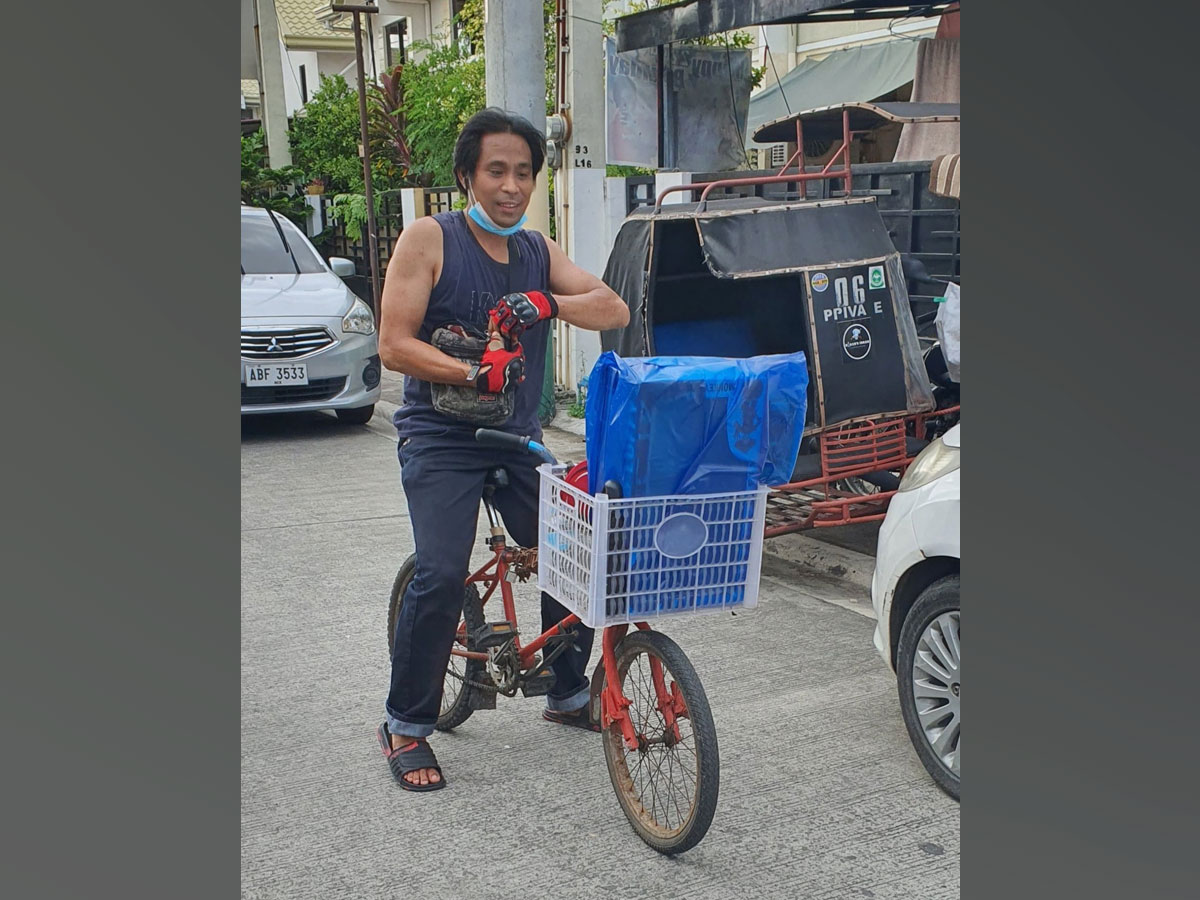 Ambulant vendors
Since people were staying inside their homes for most of the community quarantine periods, services from ambulant vendors became crucial, especially in neighborhoods that are far from markets or grocery stores. From fresh eggs, fruits, vegetables, snacks and other products, a lot of households turned to these enterprising sellers for their daily or weekly food supplies. Ambulant vendors perhaps saved a lot of our penny-pinching neighbors from paying excessive delivery fees for their quick grocery needs, which allowed them to stretch their tight finances further until better days arrived.
However, some of them were dissed for allegedly breaching community health protocols in search of paying customers. They argue that it's the only thing they could do to keep food on the table for their own families, too, and that they follow health and safety protocols like wearing of face masks, face shields and physical distancing.
Utility workers
People who work in the electricity, water and telecommunications industries have always had their hands full with or without the pandemic. These men and women usually operate away from public eyes, fixing connection lines or damaged pipes, to ensure that our access to basic services like electricity, water, communication and internet would remain uninterrupted, especially when a great deal of people working white collar jobs were forced to practice their professions at home. Imagine if public utilities also stopped working with the rest of the world? Perhaps we could be looking at a far worse economic downturn we might never recover from.
Sanitation workers
Janitors, cleaners, street sweepers and garbage collectors all belong in this group who deserve much more than praise: a salary raise. Even without the pandemic, these people run the risk of catching all kinds of diseases while performing their duties because it's part of the job. Despite these hazards though, our sanitation workers are still showing up, ready to take on the routine tasks of cleaning and disinfecting our surroundings to help keep coronavirus at bay.
Online educators
The pandemic forced us all to embrace the digital revolution whether we were prepared for it or not. Academic institutions are no exception as educators both in public and private schools went online, transforming themselves into web conference masters almost overnight. Conducting virtual classes, especially for educators teaching a number of younger children, is no easy task. It is an extreme test of patience not only in terms of holding the attention of easily distracted students, but also on dealing with internet connection problems.
Support from parents and guardians looking after kids during Zoom classes is crucial for any teacher adjusting to the demands of online education. These are weird times for children, or it can be fun, depending on how the adults around them cope with the changes. We have no way of knowing when our schools will reopen, but it's interesting to find out how the different approaches to modern education can improve further as soon as the pandemic is over.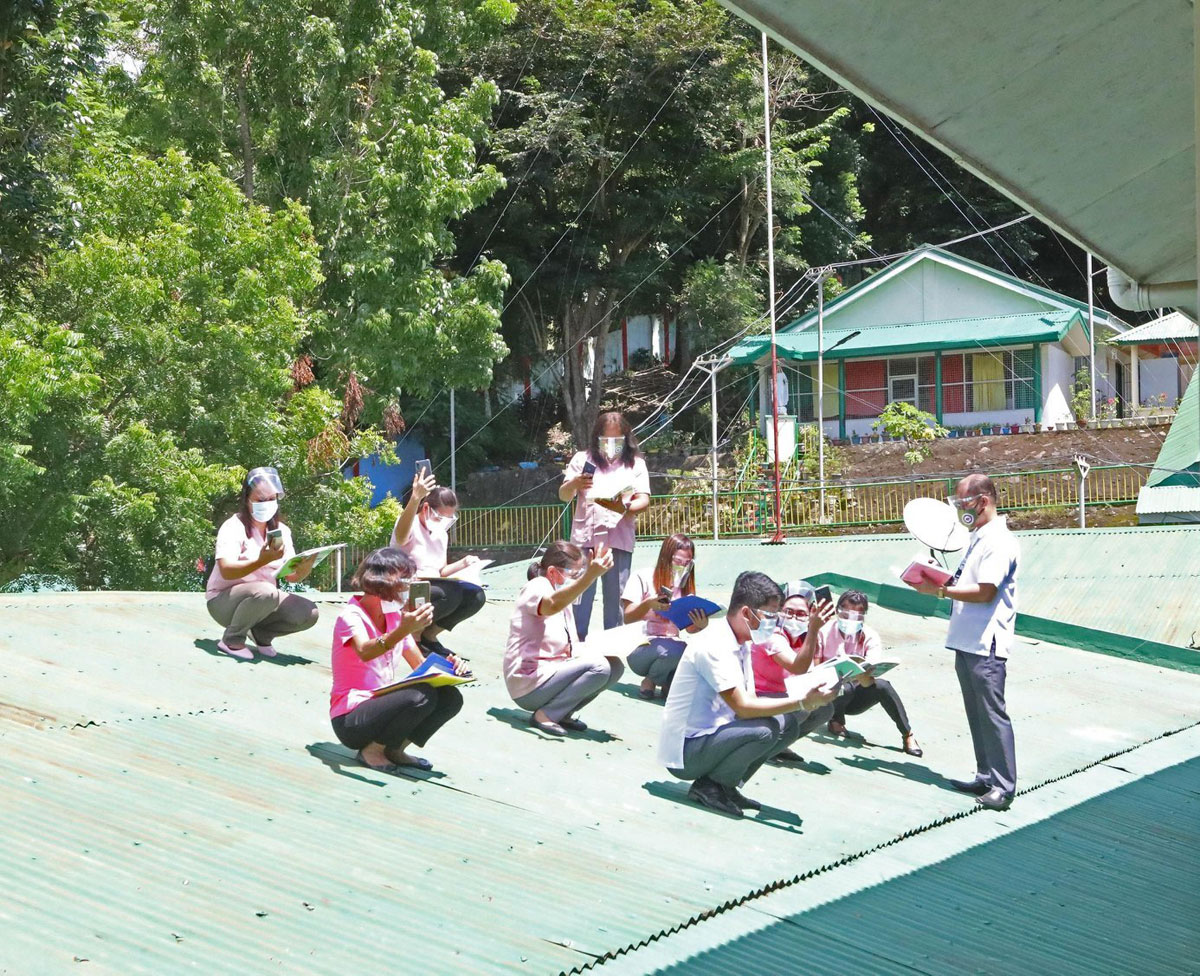 Tech ethicists
Data protection officers, app developers, cybersecurity professionals and other experts lifting up the good side of the technology may fall under this category, which is so important if we are going to keep living in a world ruled by algorithms. At a time when scanning QR codes has become prevalent and almost mandatory, it is necessary to have people guarding our private information against malevolent forces lurking in the world wide web. We are looking at cyber criminals and sinister data miners, who are making money off unsuspecting citizens using their personal data and other information. Tech ethicists exist to serve as a counterpoint to those individuals thriving on the dark side of technology.
Crisis hotline operators
A lot has already been said about our "frontliners" – the doctors, nurses, vaccine manufacturers, first responders, and other essential workers serving on the frontlines of the pandemic battle – and we don't undermine their efforts as they continue to make the toughest sacrifices just to keep the coronavirus threat under control. However, we feel it is equally important to recognize the contributions of our crisis hotline operators and mental health professionals, who are absorbing the stress out of the emotionally distressed. Sometimes there is no better way to ease our mental anguish than talking it out with people who are tasked to answer our cries for help.
Artists and storytellers
It is one thing to suffer from sickness, another to suffer for art. Confronting uncertainty has always been a familiar territory for many artists and storytellers. For centuries, art has been one of the toughest fields to succeed in, considering the ever-evolving taste of audiences. Author, entrepreneur and public speaker Margaret Heffernan described artists – or basically anyone pursuing a creative endeavor – as having a mind that works like a street sweeper; wandering alone, picking up details no matter how trivial, listening to ordinary people's conversations that history never records… "These wandering minds are walking without a map and without a plan. Just making memories with absolutely no promise of reward," she said at the Digital-Life-Design conference held in Munich, Germany last year.
Yet despite their own preoccupations, artists never failed to pay attention to the needs of others. One can always find artists auctioning their own works online to support worthy causes even before the pandemic. Some offered tutorial services – be it in music, painting, design, photography, writing, et cetera – for people who desired to make art but didn't know how to start. Musicians gave free concerts that kept us entertained and comedians steered us towards things that could still make us laugh. The art world is such a fascinating arena to participate in because talent knows no boundaries. Artists may never develop the cure for COVID-19 cancer, or any kind of diseases, but they can always offer something unique: finding beauty in crisis, comfort in times of trouble, truth on a deeper level… Absurd paradoxes can go on and on and they're often hard to explain. But just ask any art aficionado, they know what we mean.
Justice crusaders
People who fall under this broad category go beyond social and political activism. These are men, women and groups, who find ways to walk their talk despite their own collective frustrations over a government that doesn't really work for the good of the majority. Justice crusaders have worked tirelessly to drum up public awareness and support for the most marginalized members of our society: peasants, fisherfolk, rural and urban poor; victims of sexual, racial, corporate and domestic abuse – basically anyone who is unable to defend his/her rights to a dignified life.
Unafraid to go against the grain, these people are always ready to challenge the status quo in the name of justice. Not even the rampant red-tagging on and off social media, right smack in the middle of an ongoing pandemic, can stop them from exercising their rights to freedom of expression and political dissent.
Kindness spreaders
You can find these people almost everywhere – from your family members who are willing to lend an ear, friends who never fail to ask how you have been doing, or even random strangers outside who just want to do something nice like giving free aprons and serving spoons, whether you like it or not. Kindness can be that infectious and honestly, it's the only super spreader event we can accept and tolerate right now, or even beyond the pandemic season. The best thing about being tagged as a "kindness spreader" is that you don't need to belong to a certain profession to be one.
Lawyers giving free legal services, people supporting small businesses, volunteers donating their time and talents, restaurants offering free meals, organizations extending assistance to displaced workers, churchgoers offering prayers –in other words, if you find yourself doing anything that helps people restore their faith in humanity, you can automatically qualify as a kindness spreader. Be that as it may, just a word of advice to those of you who got to the end of this list: always beware of people faking kindness. Avoid them at all costs if we still want to fully recover from this whole pandemic nightmare.